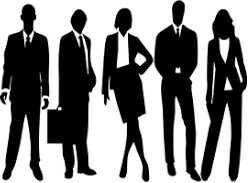 Service is the career currency we use to finance our career advancement
Pelayanan adalah mata uang karir yang kita gunakan untuk membiayai peningkatan karir kita.
Our hard work in building a brilliant career is not only to achieve the welfare of our personal life, but also to build a significant value for our personal existence in business and society
Kerja keras kita dalam membangun sebuah karir yang cemerlang bukan hanya untuk mencapai kesejahteraan kehidupan pribadi kita, melainkan juga untuk membangun sebuah nilai yang signifikan bagi keberadaan pribadi kita dalam bisnis dan kemasyarakatan.

You are unlikely to achieve a good career without making yourself the cause of valuable differences in the organization you represent or that you are the leader
Anda tidak mungkin mencapai karir yang baik tanpa menjadikan diri anda penyebab tercapainya perbedaan yang bernilai di organisasi yang anda wakili atau yang anda pinpin.
But you must realize that the good results you achieve will always be an inspiration for others to imitate them, or for your competitors also use them to defeat you
Namun anda harus menyadari bahwa hasil baik yang anda capai akan selalu menjadi inspirasi bagi orang lain untuk menirunya, atau bagi para pesaing anda juga menggunakannya untuk mengalahkan anda.

So you can not stop and neglect your next development and organization, because your excellent results are temporary
Sehingga anda tidak dapat berhenti dan melalaikan pengembangan diri dan organisasi anda berikutnya, karena hasil anda yang prima itu bersifat sementara.