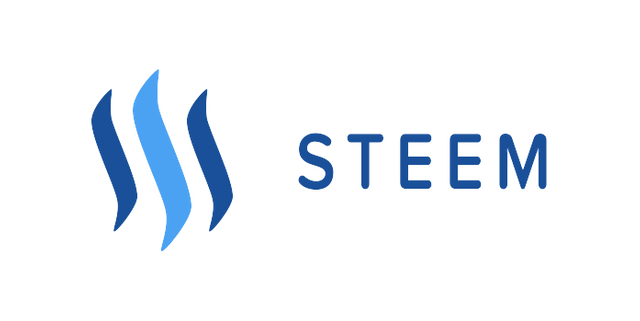 Payments Through Escrow

The irreversible nature of blockchain transactions is an important security feature, although there are many cases where users may not be comfortable sending their tokens to another individual without a way to get them back if the other user does not hold up their end of the agreement. The Steem blockchain provides a way for users to send coins to each other with a third party designated as an escrow service. The user acting as the escrow service is able to determine if the terms of the agreement have been met, and either allow the funds to be released to the receiver or returned to the sender.
Proses Pembayaran Melalui Escrow (Pihak Ketiga)
Dalam dunia blockchain, transaksi yang telah dilakukan tidak dapat dibatalkan, hal inilah yang menjadi ciri khas dari sistem blockchain itu sendiri, walaupun dalam beberapa kasus para pengguna tidak nyaman dalam melakukan transaksi pengiriman token-token kepada pengguna lainnya karena tidak ada kemungkinan pilihan untuk mendapatkan kembali token yang telah dikirimkan apabila salah satu pengguna tidak memenuhi persyaratan dalam perjanjian yang telah disepakati. Blockchain Steem menyediakan cara agar para penggunanya dapat mengirimkan koin-koin mereka kepada pengguna lainnya melalui peantaraan pihak ketiga yang berperan sebagai pihak penyedia jasa escrow. Pengguna bisa bertindak sendiri menjadi selaku penyedia jasa escrow yang menentukan apakah persyaratan perjanjian telah dipenuhi sehingga dapat menjadi syarat terjadinya pembayaran, juga sebagai penentu apakah koin yang telah dikirimkan melalui perantaraannya akan diteruskan kepada pengguna lainnya ataukan akan dikembalikan kepada si pengirimnya.
Hierarchical Private Key Structure

Steem employs a first of its kind hierarchical private key system to facilitate low-security and highsecurity transactions. Low-security transactions tend to be social, such as posting or commenting. High-security transactions tend to be transfers and key changes. This allows users to implement different levels of security for their keys, depending on the access that the keys allow.
Kata Sandi Yang Terstruktur Secara Hirarki (Hierarchical Private Key Struktur)
Steem yang memberlakukan sistem kata sandi (private key) yang terstruktur secara hirarki untuk melakukan pilihan akses dengan menggunakan keamanan-minimal ataukah memilih melakukan transaksi berdasarkan kemanan-maksimal. Penggunaan sistem keamanan-minimal ditujukan untuk aktifitas kegiatan sosial, seperti membuat postingan atau komentar. Keamanan-maksimal adalah ditujukan untuk melakukan kegiatan transaksi pengiriman koin (transaksi finansial) kepada para penggunaan dan untuk melakukan perubahan kata kunci itu sendiri bila diperlukan. Jadi hal ini memungkinkan para pengguna untuk menggunakan tingkat kemanan kata sandi berdasarkan fungsi kegunaannya, berdasarkan fungsi masing-masing kata sandi tersebut.
These private keys are the Posting, Active and Owner. The posting key allows accounts to post, comment, edit, vote, resteem15, and follow/mute other accounts. The active key is meant for more sensitive tasks such as transferring funds, power up/down transactions, converting Steem Dollars, voting for witnesses, placing market orders, and resetting the posting key. The owner key is only meant for use when necessary. It is the most powerful key because it can change any key of an account, including the owner key, and to prove ownership during an Account Recovery. Ideally it is meant to be stored offline, and only used when the account's keys need to be changed or to recover a compromised account.
15. "Resteem" is the term used in the Steem blockchain for when a user shares the content with their followers.
Kata-kata sandi terhirarki yang dimaksud adalah kata sandi untuk Posting, Active dan Owner. Kata sandi untuk Posting memungkinkan untuk melakukan post (membuat postingan atau tulisan), membuat komentar, melakukan koreksi tulisan yang telah dimuat, melakukan pilihan (vote), resteem15(membagikan kembali tulisan karya orang lain) dan mengikuti atau membatalkan mengikuti suatu akun. Kata sandi Active ini dimaksudkan untuk melakukan transakasi yang lebih sensitive seperti halnya melakukan transfer dana, melakukan transaksi power up/ down (untuk menambah atau mengurangi steem power), melakukan konversi Steem Dollars, memilih para witness, melakukan transaksi di pasar internal, dan melakukan pengaturan ulang kata sandi untuk posting. Kata sandi Owner hanya digunakan kalau memang betul-betul diperlukan. Ini adalah kata sandi yang sangat penting karena dapat digunakan untuk merubah kata sandi lainnya yang ada di dalam akun, termasuk kata sandi Owner itu sendiri, dan juga sebagai bukti kepemilikan untuk melakukan pemulihan akun. Idealnya kata sandi Owner harus disimpan secara offline, dan digunakan hanya untuk melakukan perubahan kata sandi lainnya atau melakukan pemulihan akun.
Multi Sig Authorities

The Steem blockchain allows an authority to be split across multiple entities, so that multiple users may share the same authority, or multiple entities are required to authorize a transaction in order for it to be valid. This is done in the same way as Bitshares16 where each public/private key pair is assigned a weight, and a threshold is defined for the authority. In order for a transaction to be valid, enough entities must sign so that the sum of their weights meets or exceeds the threshold.


16. Bitshares Flexible Identity Management http://docs.bitshares.org/_downloads/bitshares-general.pdf
Kewenangan Melakukan Multi-Sig (Berbagi Penggunaan Kewenangan)
Blockchain Steem memungkinkan untuk melakukan pembagian kewenangan dengan berbagai cara, jadi beberapa pengguna bisa melakukan kegiatan berdasarkan kewenangan yang telah diberikan, atau ketika untuk melakukan sebuah transaksi maka diperlukan beberapa kewenangan atau pihak untuk mengijinkan terjadinya transaksi itu sendiri. Ini sama dengan cara yang telah dilakukan pada sistem blockchain Bitshares16 yang mana setiap public/private key harus dicocokkan sebagaimana mestinya, dan hal ini bisa disamakan dengan sebuah kewenangan. Untuk melakukan validasi, perlu adanya beberapa kewenangan atau ijin dari beberapa pihak yang harus melakukan validasi agar bisa terjadi suatu transaksi.