Pantai Padang Betuah (Bengkulu )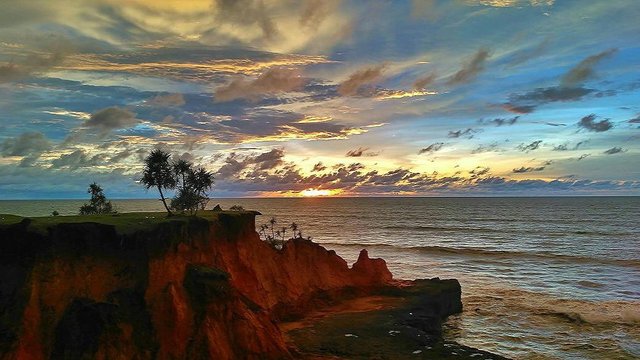 Pantai Padang Betuah Located in Padang Betuah, Central Bengkulu District, Bengkulu Province. This beach is covered with rock cliffs that are very nice brown. So, to enjoy this beach you can sit beautiful on the cliff and look out into the ocean or wait for the sunset arrived.
The number of visitors who arrive at Padang Betuah Pondok Kelapa is in addition to beautiful natural scenery, they can also enjoy the beauty of two lakes located on the edge of the beach.
It is said that one of the attractions of Padang Betuah Pondok Kelapa location is also found in the gap in each coral that is formed from continuous abrasion so that it will create beautiful charm of rock hit by waves crashing.