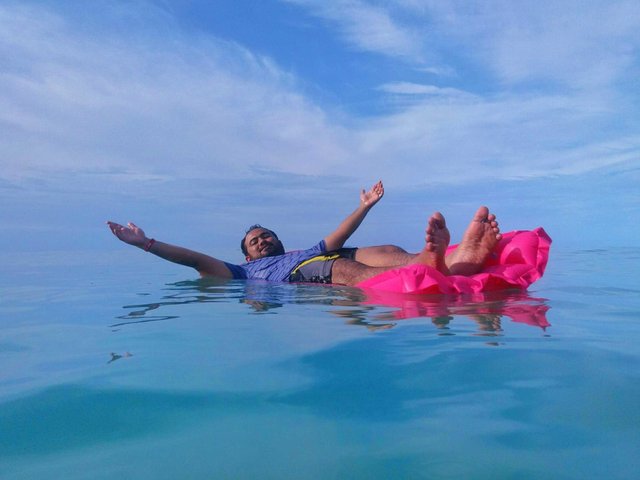 The swimming pool I mean is a beach on the island of Nasi, Aceh. I call it a giant pool because the beach has a very calm sea water like a swimming pool. No waves. Not even rocks or corals on the seabed. We are merely ground on the soft sand.
Kolam renang yang saya maksud adalah sebuah pantai yang ada di Pulau Nasi, Aceh. Saya menyebutnya kolam renang raksasa karena pantai tersebut memiliki air laut yang sangat tenang layaknya kolam renang. Tidak ada ombak. Bahkan tidak batu maupun karang di dasar laut tersebut. Kita hanya berpijak di atas pasir yang lembut.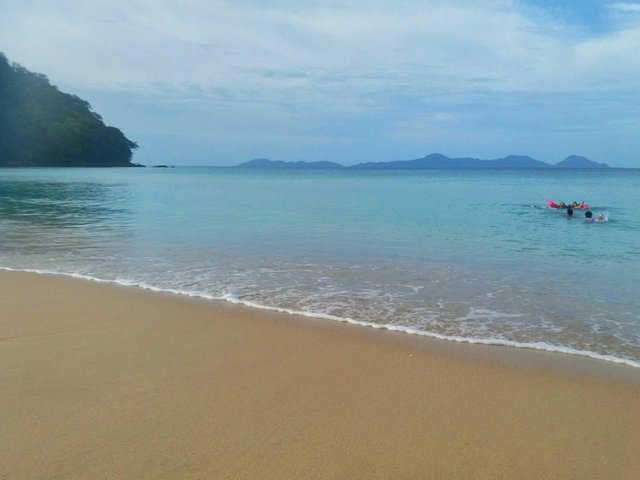 I felt like I was in a giant pool. We spent a long time enjoying the beach. We even forget to go around the island to get a good spot.
Aku merasa berada di kolam renang raksasa. Kami menghabiskan waktu yang cukup lama saat menikmati pantai tersebut. Kami bahkan lupa untuk lanjut berkeliling pulau tersebut demi mendapatkan spot yang bagus.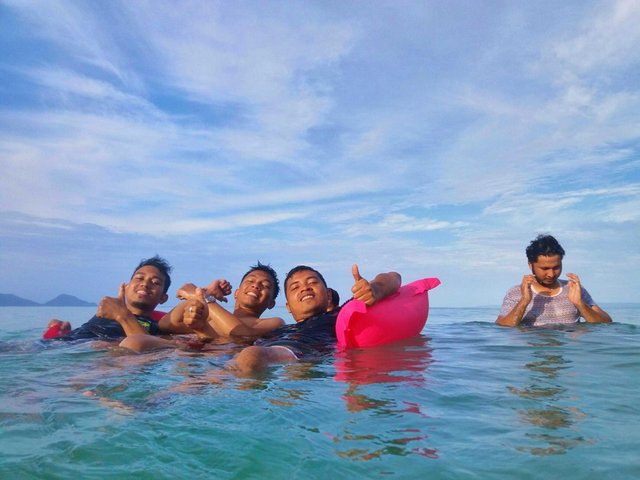 If you guys have plans for the holidays, the island of rice is a very appropriate recommendation. And do not forget to visit the beach. It was the favorite traveling place I have ever visited.
Jika kalian ada rencana untuk liburan, pulau nasi adalah rekomendasi yang sangat pantas. Dan jangan lupa berkunjung ke pantai tersebut. Itu adalah tempat traveling favorit yang pernah saya kunjungi.
Yuk Travelling !