Random Photos: Traditional War - Foto Acak: Perang Tradisional
Another Series of Random Photos - Serial Foto Acak Selanjutnya
War, is a word that almost everyone hate. It brings tears, destruction, and blood. But yes, some of them are understandable, during the colonialization era, but in this current wolrd time, I guess we should stay away from it.
Perang, adalah sebuah kata yang hampir semua orang benci. Karena itu membawa tangis, kehancuran, dan darah. Tapi untuk beberapa perang itu masih bisa di mengerti, apalagi saat masa penjajahan dahulu, tapi di saat masa dunia sekarang, saya rasa semua orang menjauhi hal tersebut.
In this traditional War that I am going to present is a bit different, it is non leathal, dan there is so much fun included. This is called Siat Sarang or Sarang War . The war is done every year, during the village festival, and it is followed by the youth male from my village. Not so many tough because there is a few spot of this war held.
Di perang tradisonal yang akan tunjukkan kali ini agak sedikit berbeda, karena tidak berbahaya, dan ada kesenanngan di dalamnya. Perang ini disebut Siat Sarang atau Perang Sarang . Perang ini dilakukan setiap tahun, saat adanya uapacar di desa, dan di ikuti olah para pemuda desa. Di tempat saya tidak begitu banyak yang ikut, karena perang tersebut di lakukan di beberapa tempat.
The tools that use in the war is, a base for making a soft cake made of pounded sticky rice. The base is made of palm leaves, and it is made into the cone shape. The war it self is reflecting the joy of the villager for the upcoming festival.
Alat yang di gunakan dalam perang ini adalah alas untuk membuat kue basah yang terbuat dari ketan. Alasnya terbuat dari daun enau yang di ayam dan di bentuk menjadi kerucut. Perang ini sendiri melambangkan kesenangan masyarakat dalam menyambut upacara yang akan datang.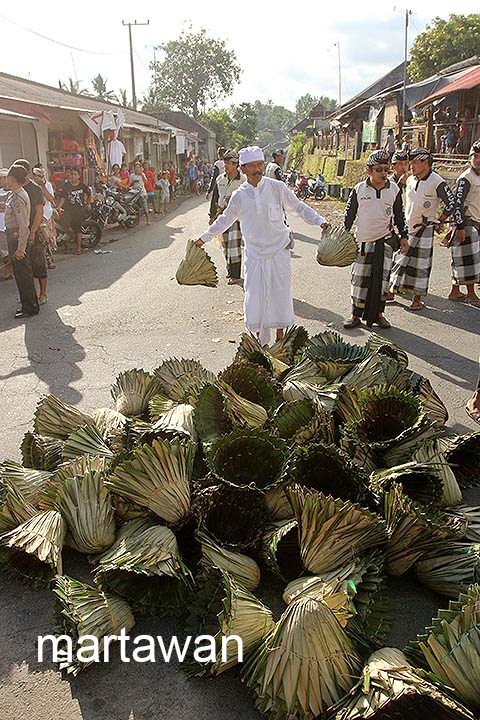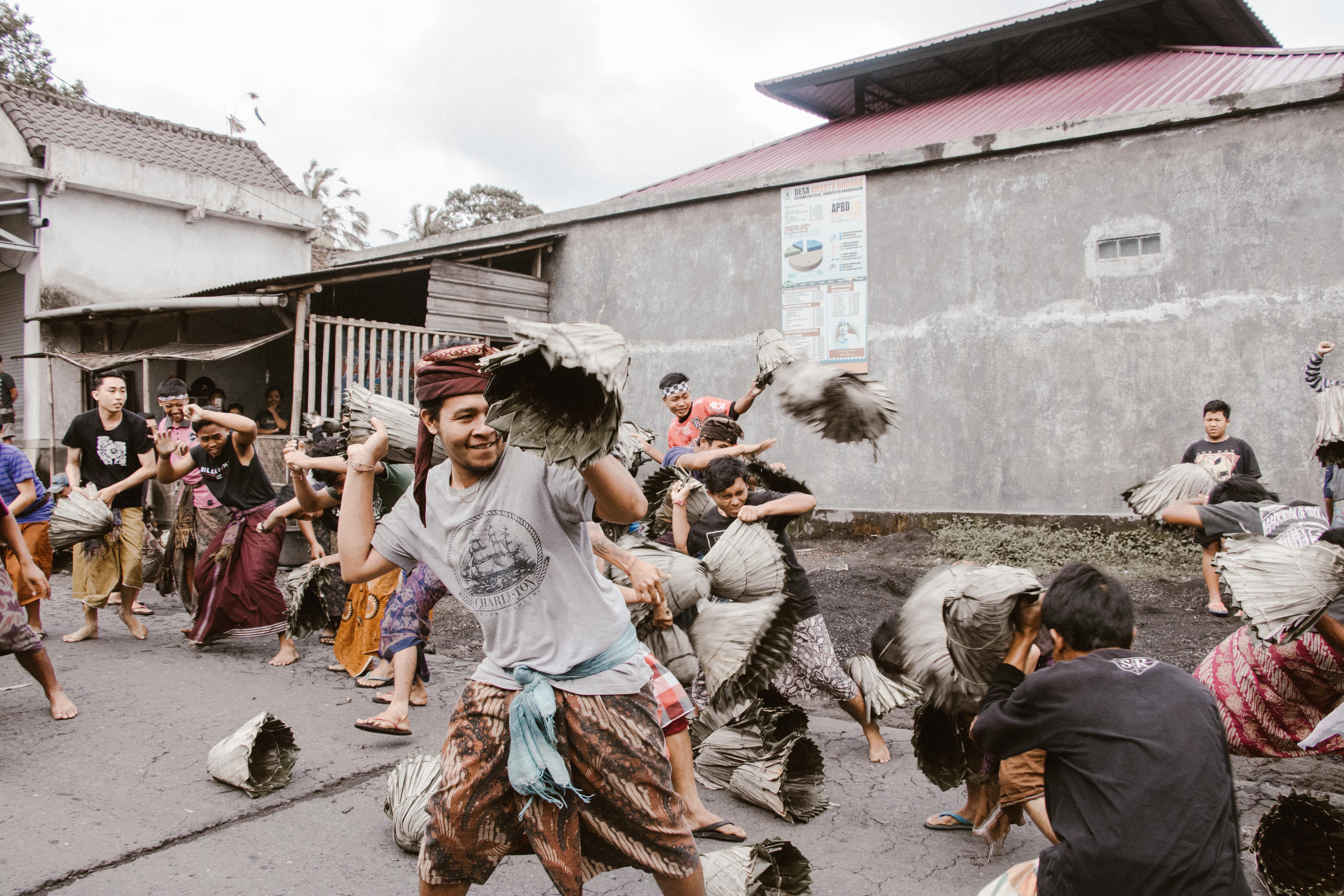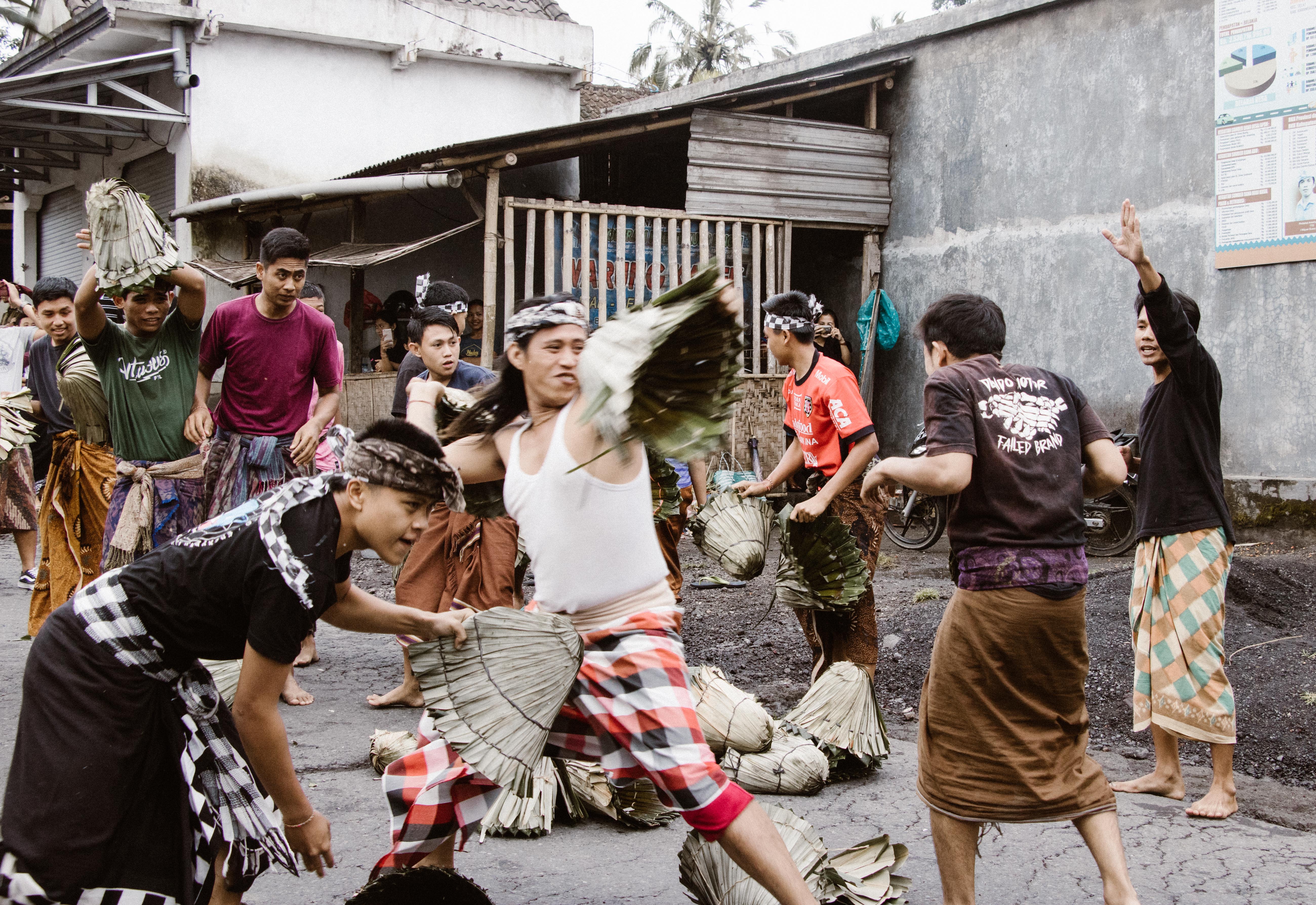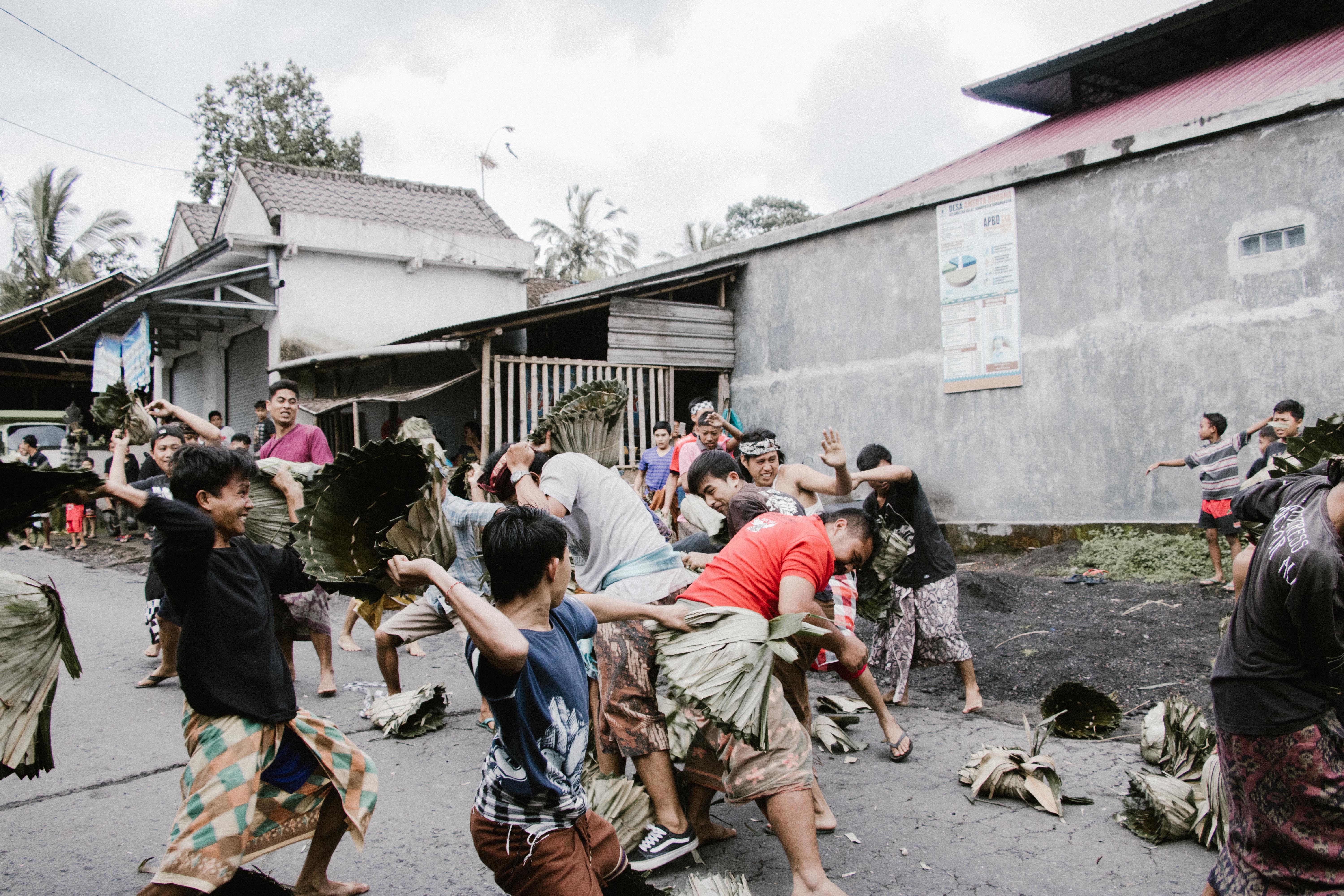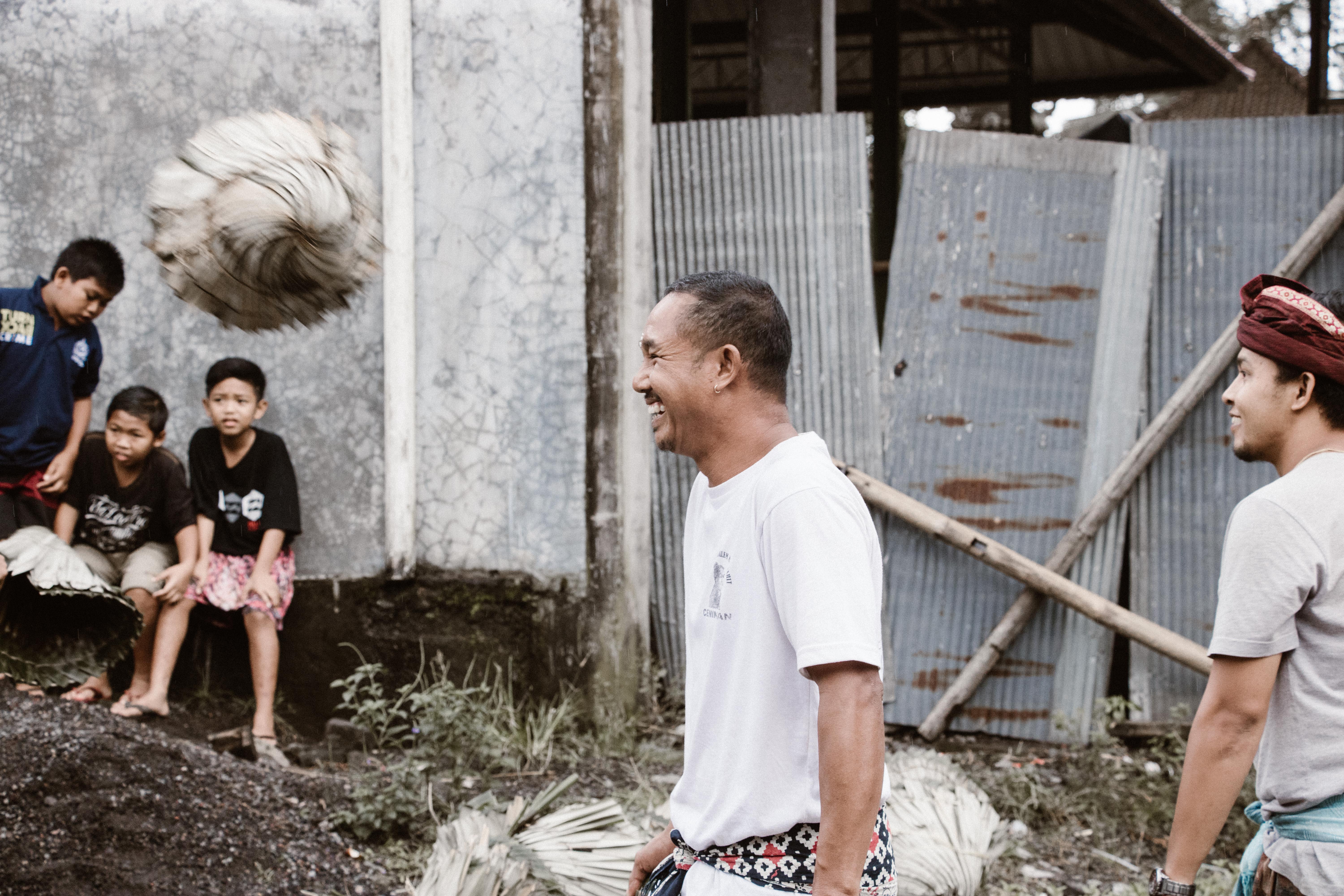 incoming - pelurunya datang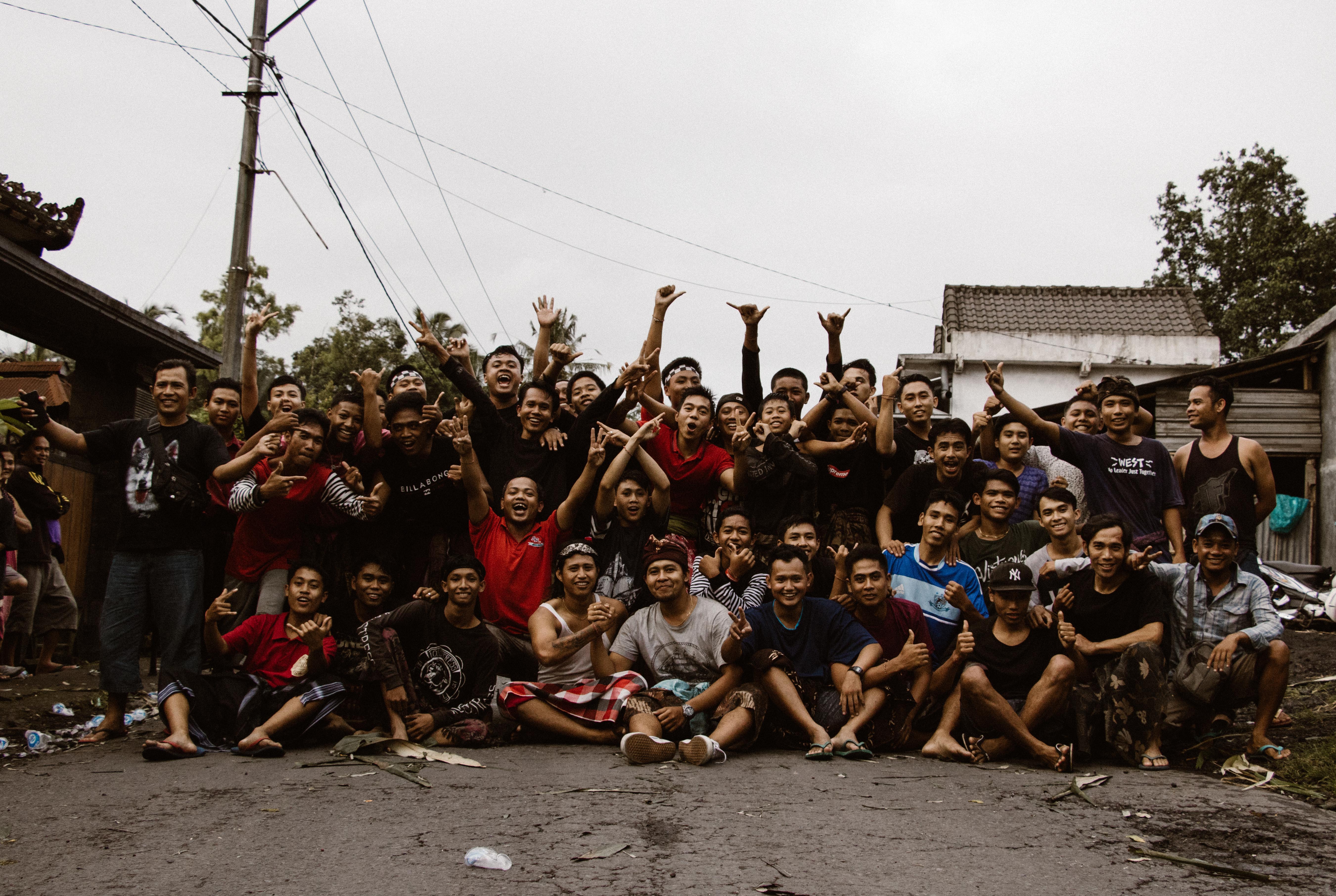 the bad boys - anak-aak nakal hahah
the kids are in also, wait to the post later on

Otherwise stated, all photos are mine.
Taken With Canon Kiss X8i