Dear sahabat steemians
Semoga selalu dalam keadaan sehat dan dalam lindungan Allah Swt 😊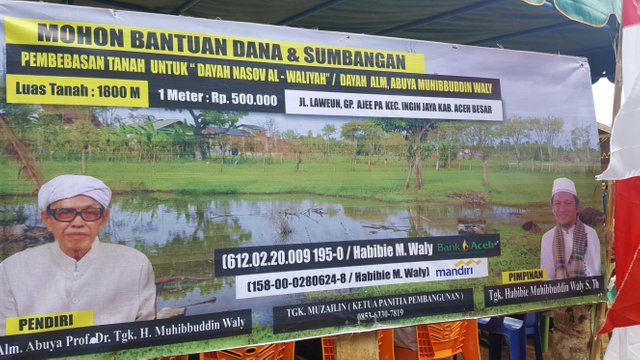 Memperingati Maulid baginda Muhammad Saw di Aceh adalah moment yang panjang, panjangnya 3 bulan. Maksudnya, masyarakat Aceh akan menghabiskan selama 3 bulan untuk memperingati Maulid Nabi Muhammad Saw.
Begitu juga dengan hari ini, peringatan Maulid Nabi Muhammad Saw berlangsung di dayah (pasantren) Bustanul Arifin di Seneubok Tuha Kecamatan Julok.
Ikut hadir dan pengisi tausiah adalah Tgk. Habibie Muhibbuddin Waly atau dia sendiri adalah anak dari Alm Abuya Prof. Dr. Tgk. H. Muhibbuddin Waly.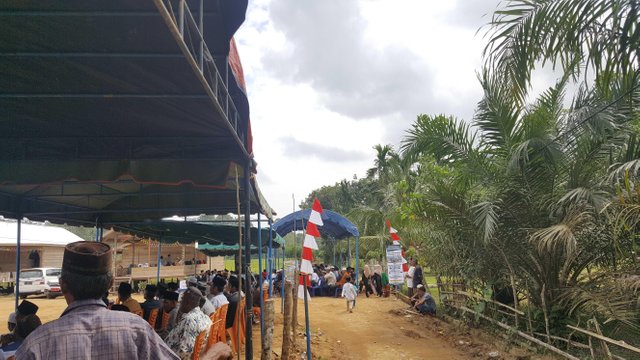 ---
Ikut dihadiri juga oleh Abu Ali Payapasi sebgai ulama kharismatik Aceh dan beberapa Abia di sana.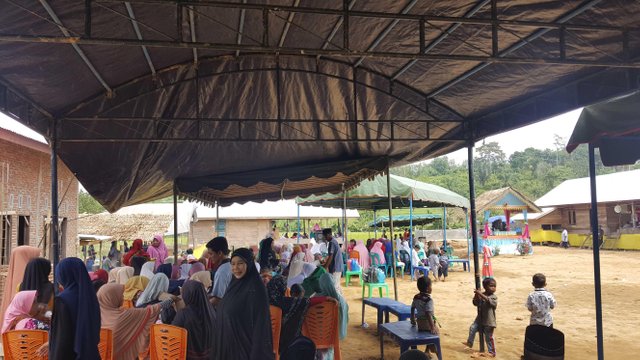 ---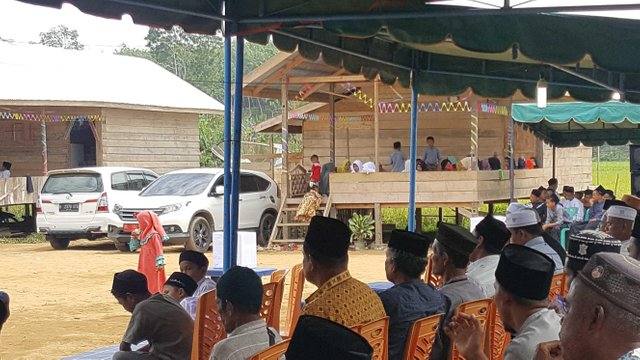 ---
Dalam moment memperingati Mualid Nabi Muhammad Saw di dayah ini, saya menemukan sebuah spanduk yang singkatnya merupakan peluang besar untuk beramal jariyah. Sepeti yang terlihat pada gmabr di bawah ini: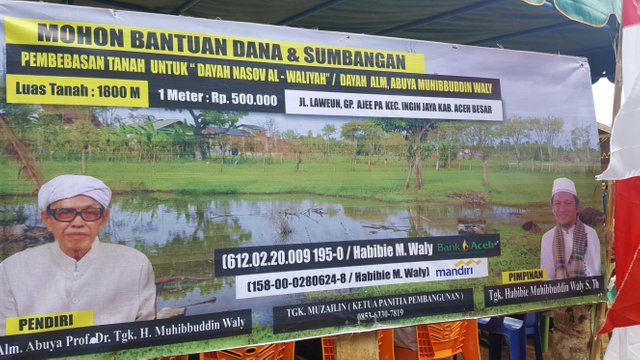 Semoga bermanfaat. Wallahu a'lam...
---
---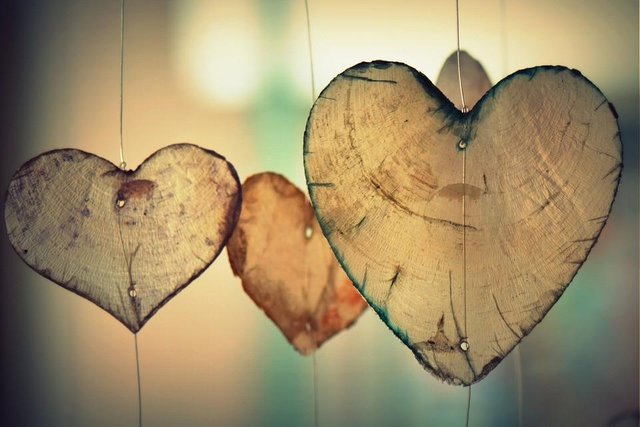 Pixabay

Regards:


Why should post via
steem platform???
| Basically, you do the same activities as on Instagram, Facebook, Twitter etc.!!! | The only difference! for once you can earn a nice income on the side!!! |
| --- | --- |

Please
sign-up
for a free Steemit account.
CLIK HERE, Wondering how Steemit works, read STEEMIT FAQ?

Download eSteem-App today if you haven't
Enjoy eSteem for:

info@esteem.app
🌐eSteem.app | 👨‍💻GitHub | 📺YouTube
✍🏻 Telegram | 💬Discord | Patreon