Edelweis sering dikaitkan dengan keabadian karena bunga ini tidak akan layu. Dan yang lebih keren lagi bunga ini mampu bertahan hingga berabad abad. Bungan langka dan dilindungi ini sering di jadikan simbol cinta, ketulusan, pengorbanan, dan keabadian.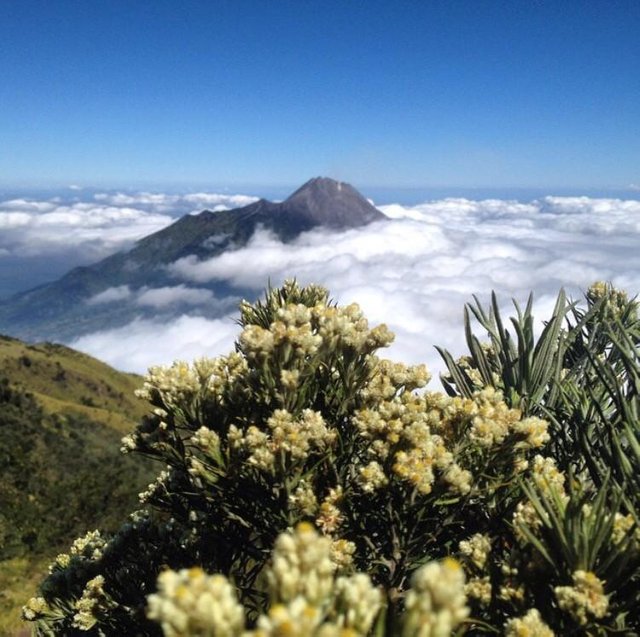 Di indonesia, bunga ini dikenal Eidelweis atau Edelweis. Kata Edelweiss berasal dari bahasa Jerman, 'edel' yang berarti mulia dan 'weiss' yang berarti putih. Edelweis merupakan tumbuhan gunung yang sangat indah .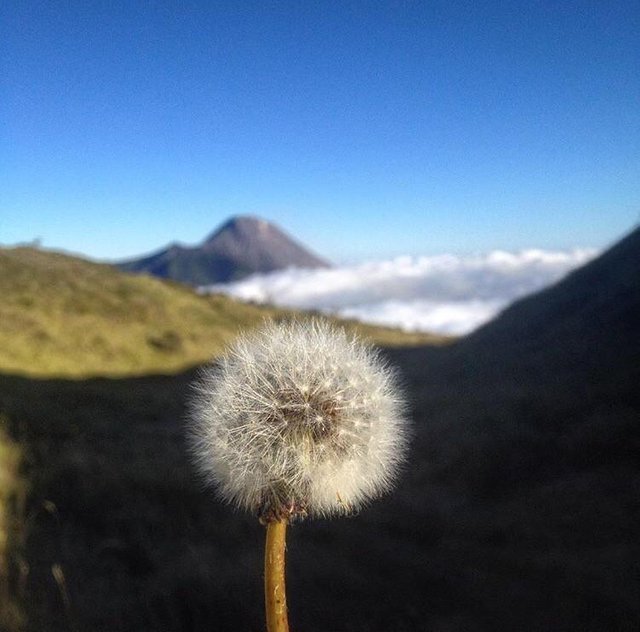 Bunganya kecil-kecil, dan tidak akan layu termakan waktu. Bungai ini bisa tumbuh hingga 10 meter menjulang tinggi. Dia tumbuh di banyak pegunungan tinggi Indonesia, termasuk di Gunung Merbabu.
van Steenis menyebutkan Edelweis tumbuh dari Gunung Gede hingga Gunung Tengger. Bunga ini mampu bertahan hidup di atas tanah tandus sekalipun.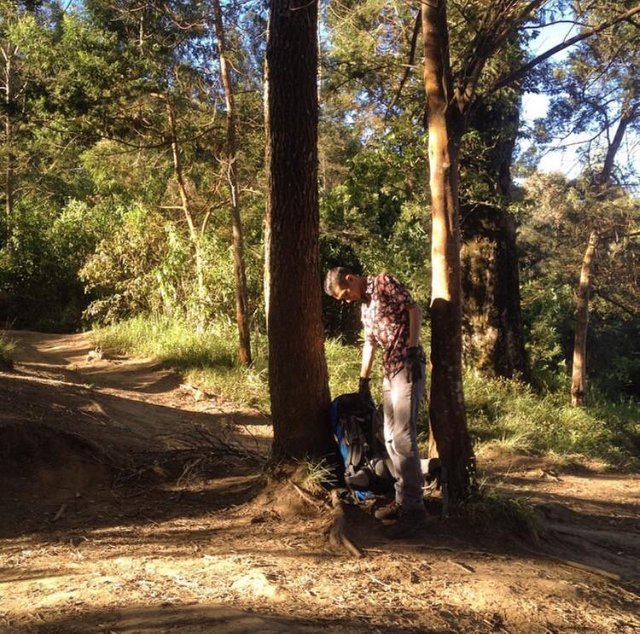 Bunga Edelweis menjadi daya tarik bagi pendaki Taman Nasional Gunung Merbabu, Jawa Tengah. Edelweis bisa dilihat di jalur pendakian Selo, dari Tuk Pakis hingga Sabana satu dan Sabana Dua. Ladang Edelweis seluas 50 hektare ini memanjakan mata pengunjung yang sebagian besar pecinta alam. Disinilah pendaki menyempatkan diri berfoto dengan sang bunga abadi sebagai bukti petualangan ke Gunung Merbabu.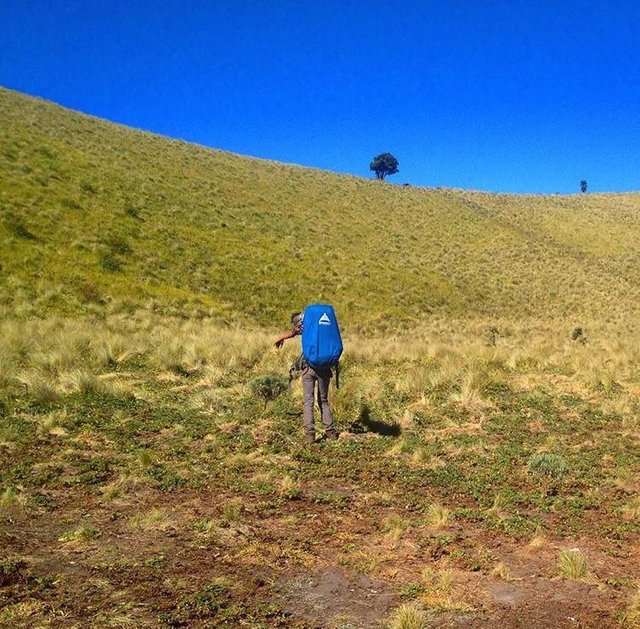 Bunga edelweis biasanya mekar pada bulan April hingga Agustus. Pada bulan-bulan tersebut pengunjung bisa menikmati keindahan bunga ini secara nyata.
Keberadaan padang Edelweis bukanlah tanpa ancaman. Lantaran identik dengan keabadian dan kesetiaan cinta, bunga ini menjadi incaran pendaki nakal Gunung Merbabu, yang sebagian besar penikmat alam yang masih muda. Para pendaki itu kerap memetik Edelweis untuk dipersembahkan kepada seseorang yang dianggap spesial.
Dan juga kadang mereka memetik untuk bukti sudah mencapai puncak gunung merbabu.
Agar Edelweis terhindar dari kepunahan, Taman Nasional Gunung Merbabu melakukan berbagai upaya. Penjaga membuat peraturan bagi pendaki dilarang mengambil Edelweis di kawasan konservasi ini.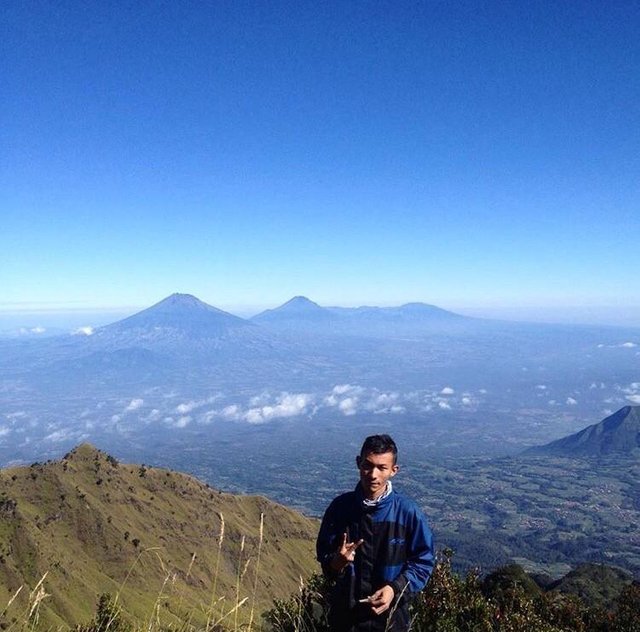 Dan juga teman teman pencinta alam juga membantu berbagi informasi melalui media sosial. Agar tidak terjadinya kebakaran, disarankan kepada para pendaki agar tidak membuat api unggun.
Saya mengajak teman teman untuk bawa turun kembali sampah kita. Dan jangan tinggalkan apapun kecuali jejak. Jangan ambil apapun kecuali gambar. Jadilah pencinta alam bukan penikmat alam. Kalau bukan kita siapa lagi. Mari kita wariskan kepada anak cucu kita merekalah Generasi penerus kita yang ingin melihat keindahan alam indonesia. Salam lestari.
---
**SEMOGA KALIAN SUKA, UNTUK KEPEDULIAN PLEASE UPVOTE & FOLLOW @danarlutfi **
---
English sub
Perennial flower on top of merbabu
Edelweis is often associated with immortality because it will not wither. And a cooler yet again this flower is able to survive through the centuries. These rare and protected flowers are often used as symbols of love, sincerity, sacrifice, and immortality.
In Indonesia, this flower is known Eidelweis or Edelweis. Edelweiss word comes from the German language, 'edel' which means noble and 'weiss' which means white. Edelweis is a beautiful mountain plant.
The flowers are small, and will not wither in time. These rivers can grow up to 10 meters soaring. He grew up in many high mountains of Indonesia, including on Mount Merbabu.
Van Steenis mentions Edelweis grow from Mount Gede to Mount Tengger. This flower is able to survive on barren land though.
Flowers Edelweis become an attraction for climbers Mount Merbabu National Park, Central Java. Edelweis can be seen on the Selo climbing route, from Tuk Pakis to Sabana one and Sabana Dua. The 50-hectare Edelweiss field spoils the eyes of visitors who are mostly nature lovers. This is where climbers took themselves photographed with the endowment as a proof of adventure to Mount Merbabu.
Edelweiss flowers usually bloom in April to August. In the months that visitors can enjoy the beauty of this flower is real.
The existence of Edelweis is not without threat. Because synonymous with immortality and faithfulness of love, this flower became the target of the rogue climbers of Mount Merbabu, most of the young nature lovers. The climbers often pick Edelweis to be offered to someone who is considered special.
And also sometimes they pluck for evidence has reached the top of merbabu mountain.
In order for Edelweis to avoid extinction, Mount Merbabu National Park made various efforts. Guards make rules for climbers not to take Edelweiss in this conservation area.
And also friends of nature lovers also help to share information through social media. In order not to fire, it is advisable to climbers not to make a fire.
I invite friends to bring back our rubbish. And do not leave anything but a trail. Do not take anything but the picture. Be a nature lover not a nature connoisseur. If not us, who else. Let us pass on to our children and grandchildren We are the generation of our successors who want to see the beauty of Indonesia. Sincerely sincere.