Grasshopper Sembah or Grasshopper Sentadu is an insect in the Mantodea order. Insects which in English are called Praying Mantis have the habit of closing both of their front legs like people who are worshiping. In addition, these insects also have a creepy habit in making love. Female grasshoppers immediately eat the head of a male grasshopper as soon as they are married. If Maleo Birds are faithful and anti-polygamy, this male mantis is even willing to die for love.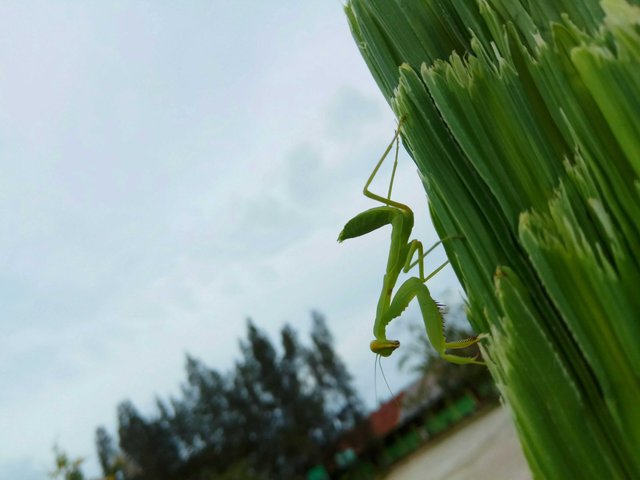 Grasshopper Worship consists of around 2,000 species grouped in 9 families scattered throughout the world. Indonesia itself has around 200 species, one of the best known in Indonesia is the species Hierodula vitrea.
The characteristics of a praying mantis are to have 3 pairs of legs. Two pairs of back times are used for walking while a pair of front legs are useful for catching prey. The front legs are very strong and the biggest size with the sharp spiny inside side that is useful for gripping their prey. Sentadu grasshopper is one of the few insects that can turn its head to 180 degrees.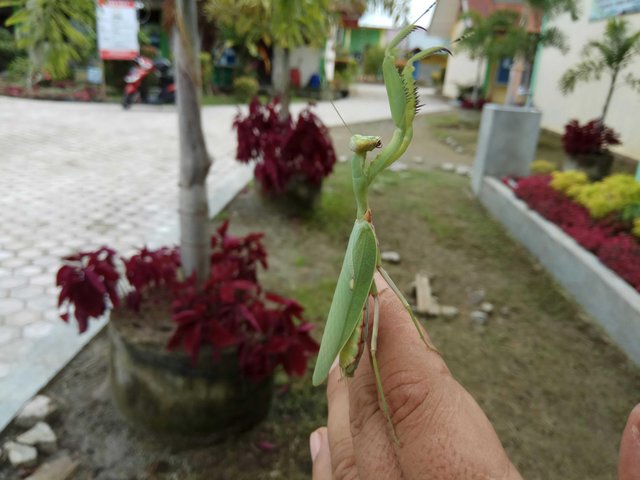 The praying mantis is a high-level predator and is a carnivorous insect that eats all kinds of insects and sometimes cannibals. They are usually silent and waiting for their victims with front limbs with the position raised upwards. These insects have a good camouflage or disguise, some are like leaves, twigs, flowers and so on, so they are not recognized by other creatures, including their prey.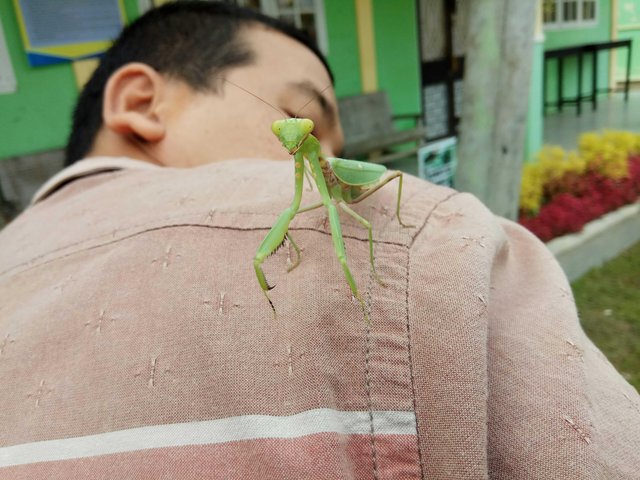 The praying mantis or grasshopper sentadu is very selective in eating its prey. This attack does not eat all parts of the body of its prey and often leaves legs, wings and some other parts of the body that are not liked.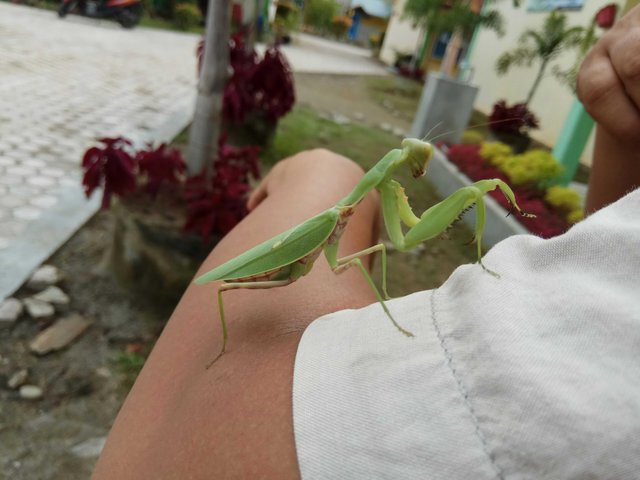 The praying mantis is very useful as a biological controller, often used as a predator in gardens to control pest insects.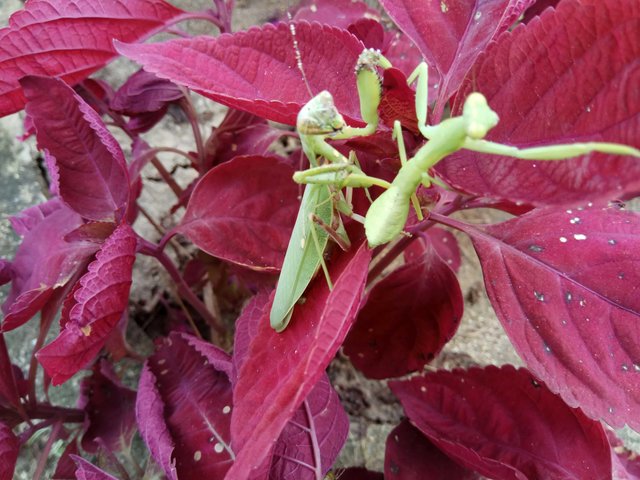 The most unique and creepy thing for me is the habit of making love. The female mantis will immediately eat the male locust's head once the marriage is over. So a male mantis during his life will only experience one marriage and one sex to die as a female mantis. For the sake of love, this walang kekek (praying mantis) is willing to die in the hands of his partner. And fortunately I am not a congcorang.