#rpc Ramadhan Photo Challenge Round I| Kurma dan Air Putih, Menu Sehat Buka Puasa
Assalamualaikum Wr Wb.
Hello Stemian Friend
Some Indonesian people have a habit of breaking the fast with various fried and sweet. In fact, a healthy fasting menu is the key to restoring energy and body fluids that have been lost all day.
Therefore, do not need a rich dish of coconut milk or various spices to break the fast. Simply natural, and rich in vitamins and minerals and water.
In medical science, it is advisable when breaking the fast to consume water or fruit juice without sugar first.
It is best to drink juices and water. Try to drink water up to 10 glasses a day. How to drink is divided when breaking, at dinner, Taraweh out, at bedtime, and at dawn.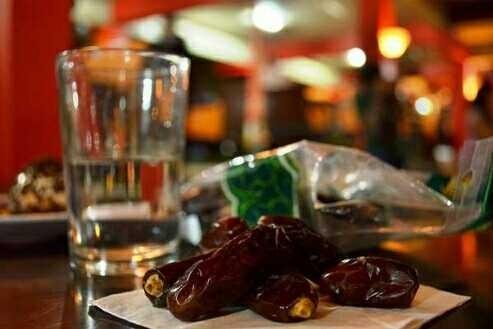 Nah ini dia menu berbuka puasa yang sehat. Berbuka puasa dengan kurma memiliki keutamaan yang sangat penting di antaranya menguatkan badan dan menajamkan pandangan.
Terima Kasih Telah Membaca