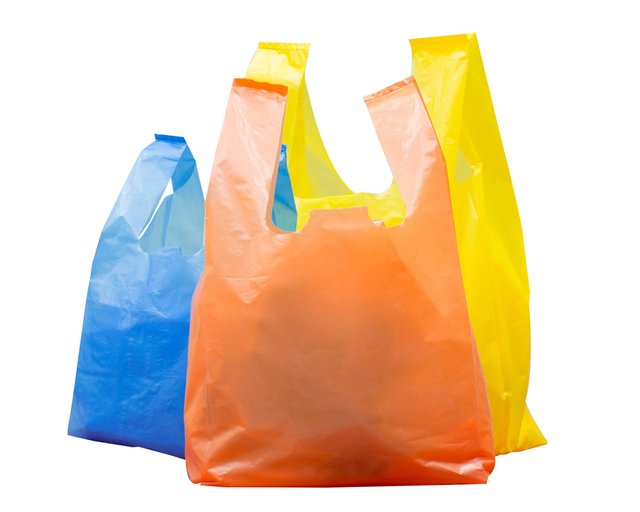 Since March 1, 2019 in Indonesia began to impose paid plastic bags for consumers, especially in retail companies. This policy is part of an effort to reduce the use of disposable plastic bags that are not environmentally friendly.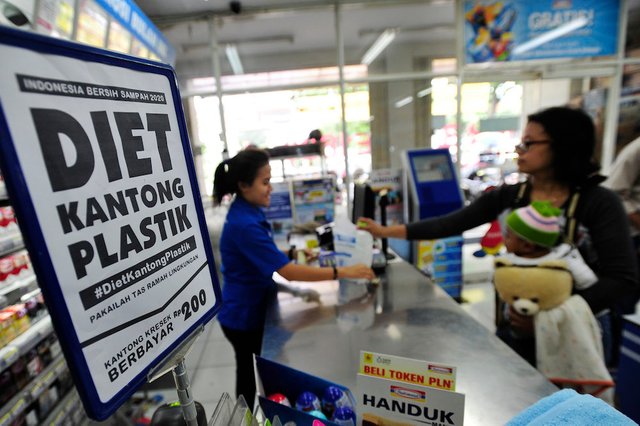 Steemian certainly remembers the whale incident stranded in the waters of Wakatobi, Southeast Sulawesi, November 2018. Inside the dead whale, there are 5.9 kilograms of plastic waste. The death of whales due to plastic became viral not only in Indonesia, but also given a number of foreign media. The incident increasingly embarrassed Indonesia, which is known to have the largest garbage can in the world, which is as wide as the ocean of Indonesia.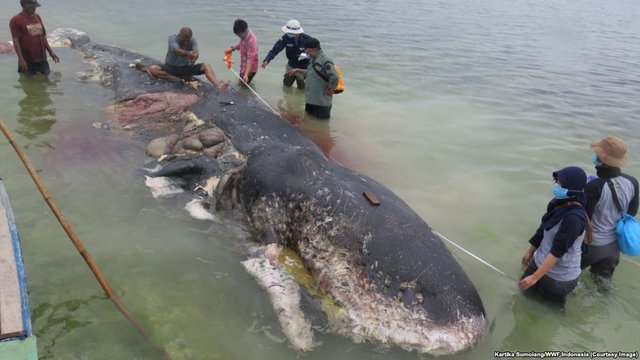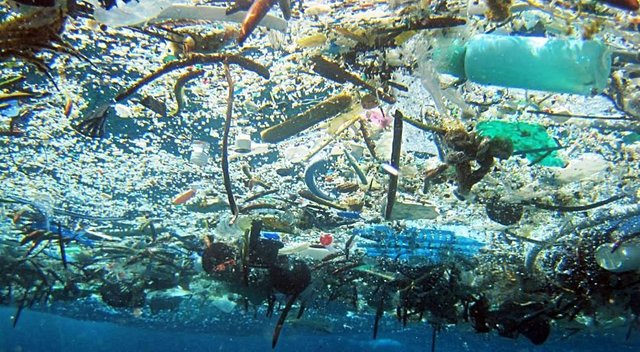 Various efforts have been made to stop dumping garbage into the sea and reducing the use of plastic bags. The result must be seen in the long run. The mandatory payment for the use of plastic bags, especially for only Rp. 200 per bag, will not have a significant impact in the short term.
This is a cultural problem and low awareness about the dangers of using plastic. Efforts to raise awareness and socialize the dangers of plastic must continue to be carried out in various ways and utilize various existing media.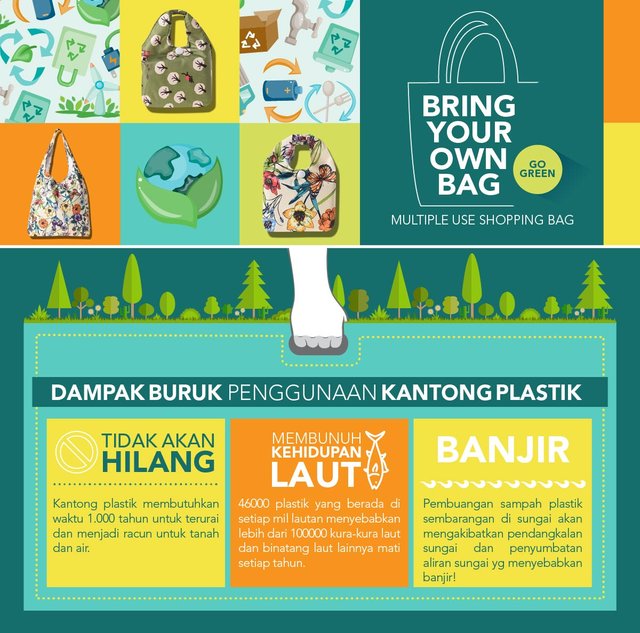 The public must be aware, besides being harmful to health, plastic bags can trigger climate change. From the production process, usage, to its disposal produces high carbon emissions so that it affects climate change because the earth's condition is getting heated. Plastics break down very long and can pollute the environment.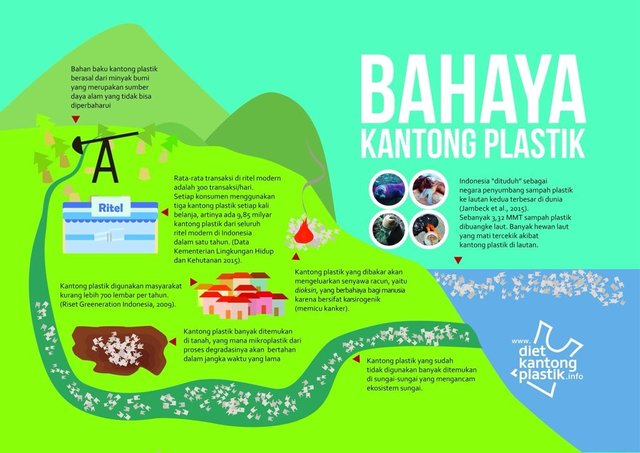 The culture of using paper bags and cloth that can be used in the long run, must be encouraged. With such synergy, we will see the changes in the future.
 *****

Image source: 1, 2, 3, 4, 5, 6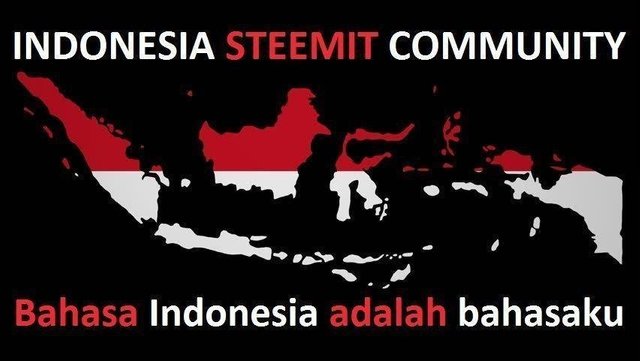 *INDONESIA*
Kantong Plastik Berbayar Bukan Solusi Pengurangan Plastik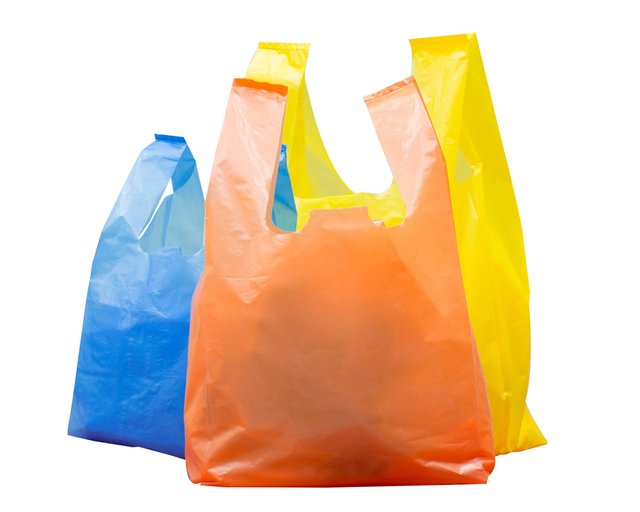 Sejak 1 Maret 2019 di Indonesia mulai memberlakukan kantong plastik berbayar kepada konsumen, terurama di perusahaan ritel. Kebijakan ini merupakan bagian dari upaya pengurangan penggunakan kantong plastik sekali pakai yang tidak ramah lingkungan.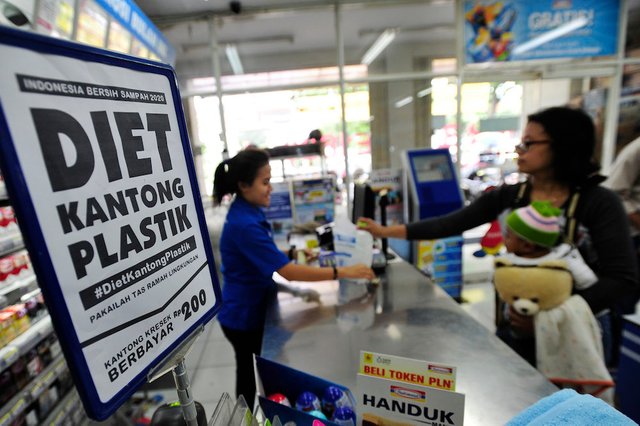 Steemian tentu masih ingat kejadian ikan paus yang terdampar di perairan Wakatobi, Sulawesi Tenggara, November 2018. Di dalam paus mati tersebut, terdapat 5,9 kilo gram limbah plastik. Kematian paus akibat plastik itu menjadi viral tidak hanya di Indonesia, tetapi juga diberikan sejumlah media luar negeri. Kejadian itu semakin membuat malu Indonesia yang dikenal memiliki tong sampah terbesar di dunia, yakni seluas samudra Indonesia.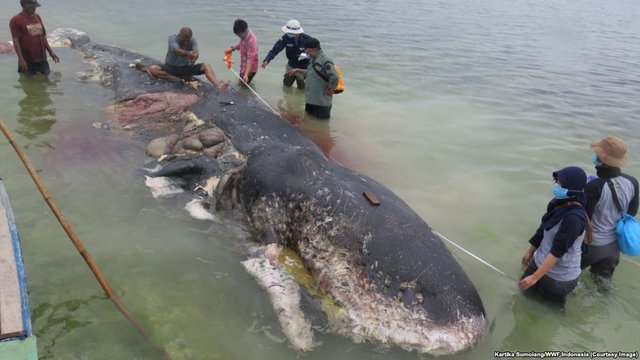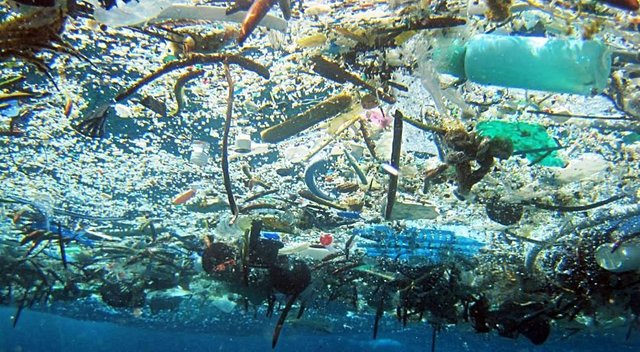 Berbagai upaya dilakukan agar tidak lagi membuang sampah ke laut dan mengurangi penggunaan kantong plastik. Hasilnya memang harus dilihat dalam jangka panjang. Pemberlakuan wajib bayar bagi penggunaan kantong plastik, apalagi hanya Rp200 per kantong, tidak akan berdampak signifikan dalam jangka pendek.
Ini adalah masalah budaya dan rendahnya kesadaran tentang bahaya penggunaan plastik. Upaya penyadaran dan sosialisasi bahaya plastik harus terus dilakukan dengan berbagai cara dan memanfaatkan berbagai media yang ada.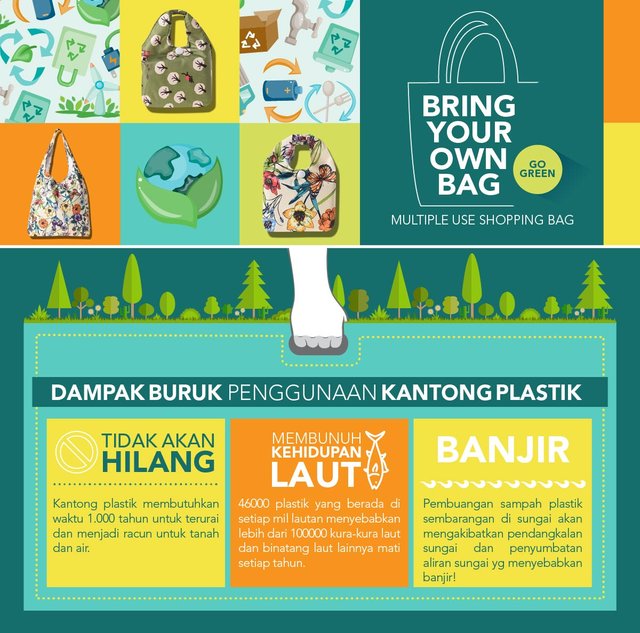 Masyarakat harus sadar, selain berbahaya bagi kesehatan, kantong plastik bisa memicu perubahan iklim. Dari proses produksi, pemakaian, hingga pembuangannya menghasilkan emisi karbon tinggi sehingga memengaruhi perubahan iklim karena kondisi bumi yang semakin memanas. Plastik terurai sangat lama dan bisa mencemari lingkungan.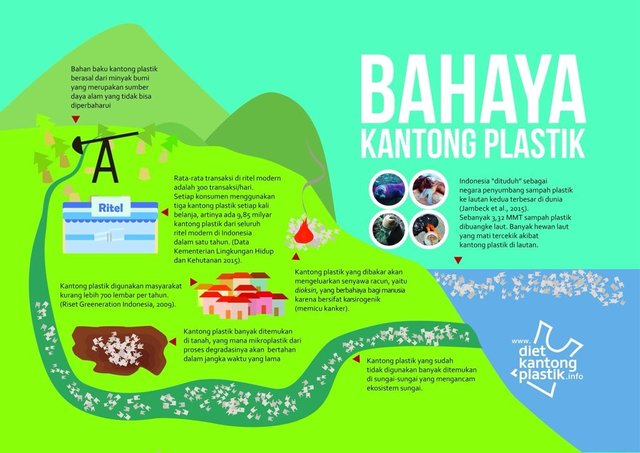 Budaya menggunakan kantong kertas dan kain yang bisa digunakan dalam jangka panjang, harus digalakkan. Dengan sinergisitas seperti itu, kita akan melihat perubahannya di masa mendatang.
*****