Hi steemian all-tonight, let me present a post on this flatform, hopefully it can be useful for my friends all, amin- Lots of social media available in cyberspace. I myself have some trending social media at the moment. During the activity in social media (Medsos) a lot of grievances that I feel or felt by other social media users.
Every social media has its own segment. Certainly has its own difficulties for its users. But all the difficulties that can be passed with persistent.
Currently I'm concentrating on using social media #steemit. In this social media, has its own difficulties, certainly not the same as the difficulties in other social media. I will pass on some of the difficulties I experienced in #steemit.
My first difficulty in steemit, because do not know how to operate Steemit, after I learn with some steemian, I finally understand a little. Not only here, I still find it difficult during social # steemit.
But every difficulty I went through diligently with the Community Steemit Indonesia team (KSI) Chapter Barsela. Every difficulty problem, there is a way out depending on our desire to find a solution.
I do not really know much about #steemit, even though I have been in for four months. Because I still have much to learn in #steemit. Especially the use of tags, interesting content, so it can get a lot of curation, and what to do and what not to do #steemit.
Being a true steemian is hard, I have to start from scratch. It's true it all started from the first step to the next step. But in steemit to step on the first rung alone there must be reflection from others.
At first I became a steemian of all communications, all talking #steemit every time. Steemian meeting with Steemian B also says #steemit.
Well, now what happens, I rarely hear any special talk about #steemit, except only my consistent friends in steemit since the beginning of this year, like @danialves, @wal.wal, @wawanitb, and some other friends.
#steemit indeed heavy if it does not start from a heart that is sincere and sincere. However, if the beliefs exist, then the ease in the world of steemit will adorn you, including I am happy to join the people of steemit.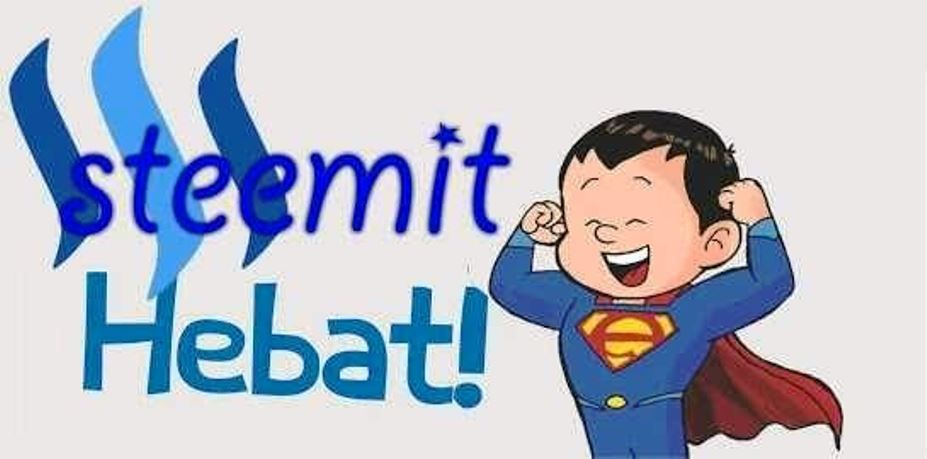 source
However, if there is a problem in #steemit, then the way is to request a mutual commitment in the initial conditions.
If we help each other, then any challenge will be light. This is proven, I myself have started happy using steemit account. It turns out Steemit much delicious. That is all and thank you.
Salam Hangat to ketua dan anggota KSI Chapter Barsela- @bairuindra, @dicky, @danialves, @wal.wal, @agusnovic, @denysatika, @azhar.steemit, @wawanitb, @putrimaulina90, @yellsaints24, @afmeulaboh, @sudirmanz, @aminnullah, @djamidjalal, @nuryriana.