My internet Speed
Good evening Steemians,
I was happy to see my internet speed via wifi connectivity...It was an awesome evening with high speed internet.....
I wish i could have Ethernet to USB 3.0 converter then i see my self on clouds.
This is my 11th month high speed internet celebration.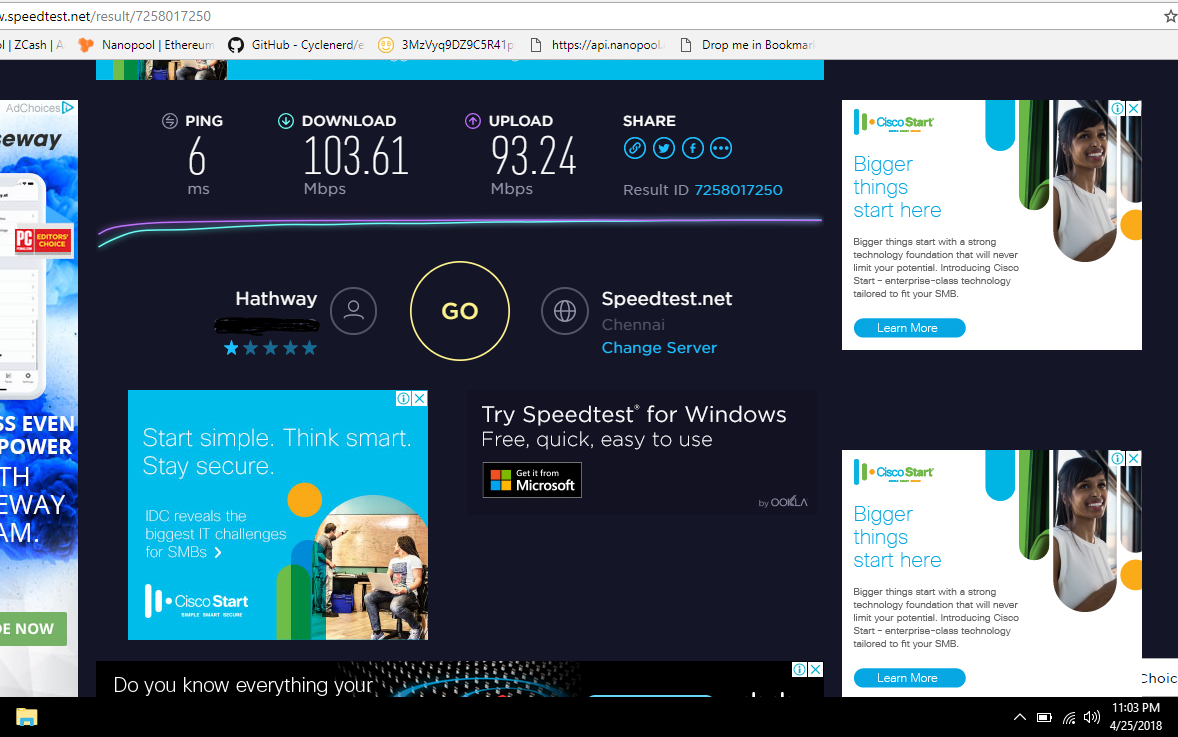 Thanks to my services provider..... HatHwaY......