Who are you supporting Nana or Tanushree?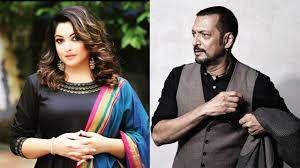 In the last week, former actress Tanushree Datta made allegations of sexual harrassment against Nana Patekar, who happens to be a successful actor.
Just after these allegations, internet storm began.
Twitterites were at forefront. Based on self-made perception, people divided into two groups. They began to dig pasts of both actors. Now, real Character assassination began from both sides.
How can Media leave behind? Media people began to hunt every celebrity to give their reactions about issue.
When Amitabh Bachchan refused to make much comment, people held him most irresponsible person.
This heated debate for entire week. People announced their support for respective candidates passionately.
Well today is Monday. It's a New week, so everyone is looking for new topic!
Wait....what happens to allegations of sexual harrassment? Well nobody cares. It was a sensation, now it is not.
Hope, we could use Twitter to demand authorities for speedy and unbiased investigation. So that fair justice could be delivered. Unfortunately, We found it easy to judge based on perceptions.
But, next time when YOU will be at place of Nana and Tanushree... people will comment, debate, sensationalise and FORGET.
Don't Judge, Stand For Justice!
Posted using Partiko Android