This post is dedicated to my husband of 10 years. Yes, we just celebrated our 10th anniversary 3 days ago. And I'll be the first to admit that it has not always been smooth sailing, it's been much more of a rollercoaster ride, and yet we've made it! :) In the past, we've 'celebrated' our wedding anniversaries with a dinner at a five star hotel along with our parents and siblings, a trip to Macau and a stay at the Venetian, silence when we were at loggerheads with each other, to this year's unexpected and lovely drive-down spiritual trip thanks to my dear folks, and to Rajesh's driving about 190 kms from our place of residence, the Ramana Maharishi Ashram in Thiruvanamalai!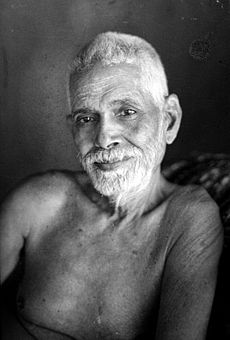 Ramana Maharishi (Courtesy: Wikipedia)
For more info, check: https://en.wikipedia.org/wiki/Ramana_Maharshi
To give you a bit of info about Ramana Maharishi, he was but a teenage boy when he ran away to a mountain called Arunachala in Thiruvanamalai and began meditating on "Nam Yaar?" translated as "Who am I?" His focus was so strong, he stayed in a temple and would not waver from his meditation even when ants bit him. He spent his whole life putting spiritual truth seekers first and speaking to his devotees through his 'silence', and wandering around his beloved mountain Arunachala. He lived from 1879 to 1950. Ramana Ashram is now a world-famous spiritual spot where followers of Ramana Maharishi get together to meditate, discuss his preachings and ponder on their path to self discovery...
Coming back to us, we stayed at a clean and convenient hotel about 3 kms away.
Early morning view of a woman cooking in the open from the window.
And had our food in a quaint French restaurant nearby. We visited the Ashram, went to the Annamalai big temple, went round the Girivalam path around the mountain, stopped by Gingee Fort on the road and then returned to our home. Here are a few more photographs taken on the way.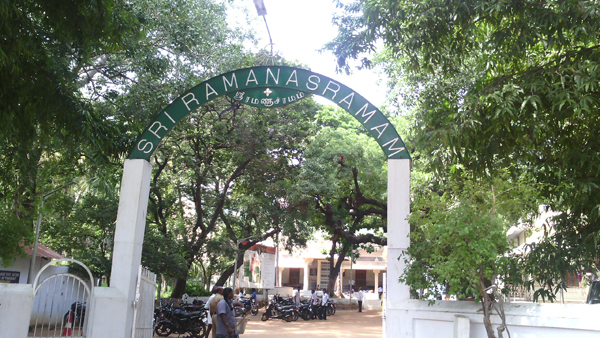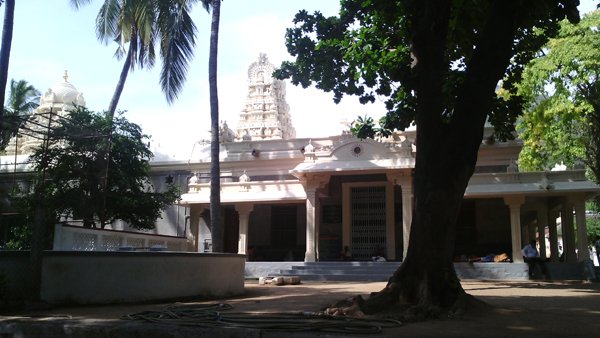 Source for the 2 photos above: https://en.wikipedia.org/wiki/Sri_Ramana_Ashram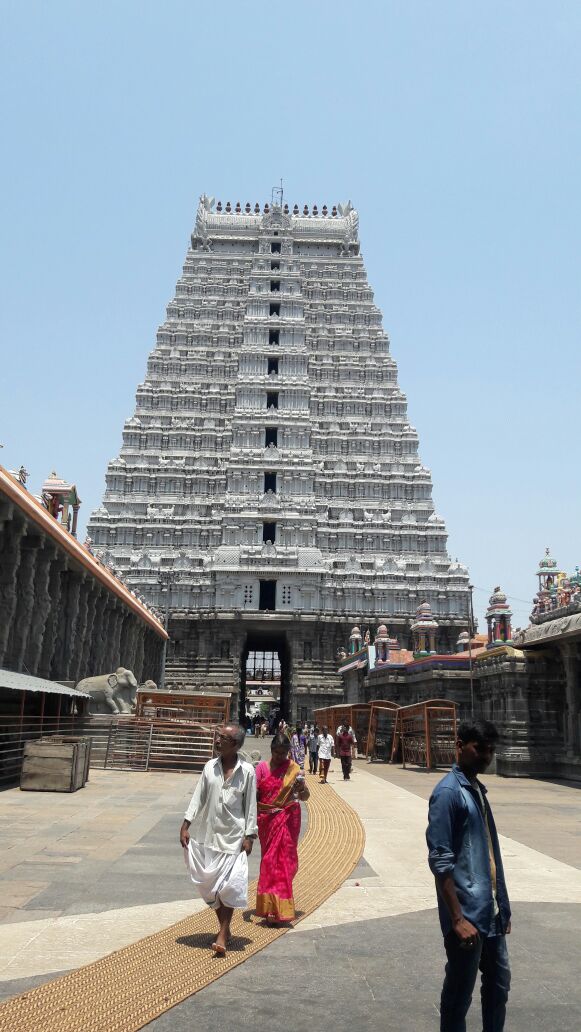 The big Annamalaiyar temple!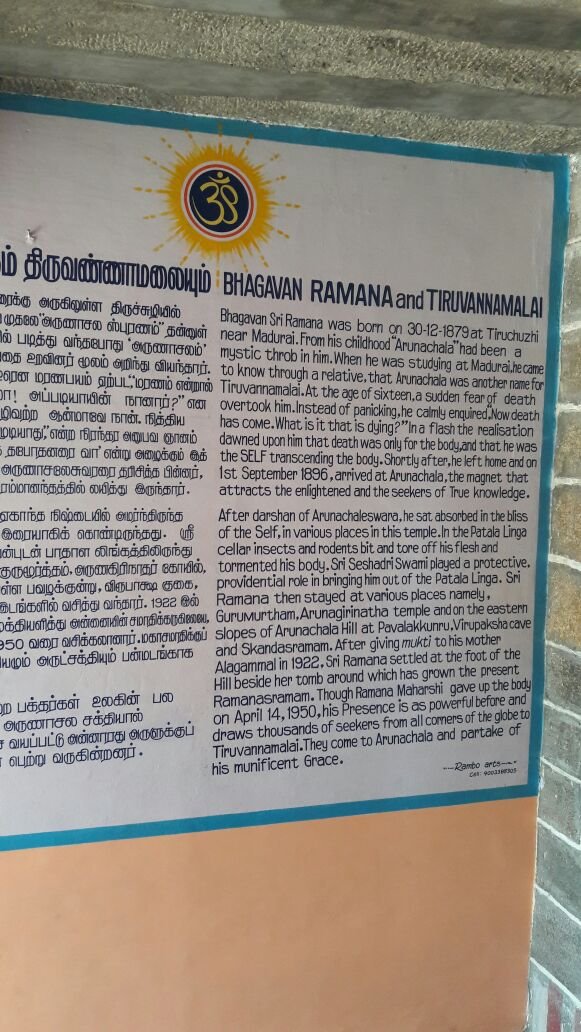 A bit of info about Ramana Maharishi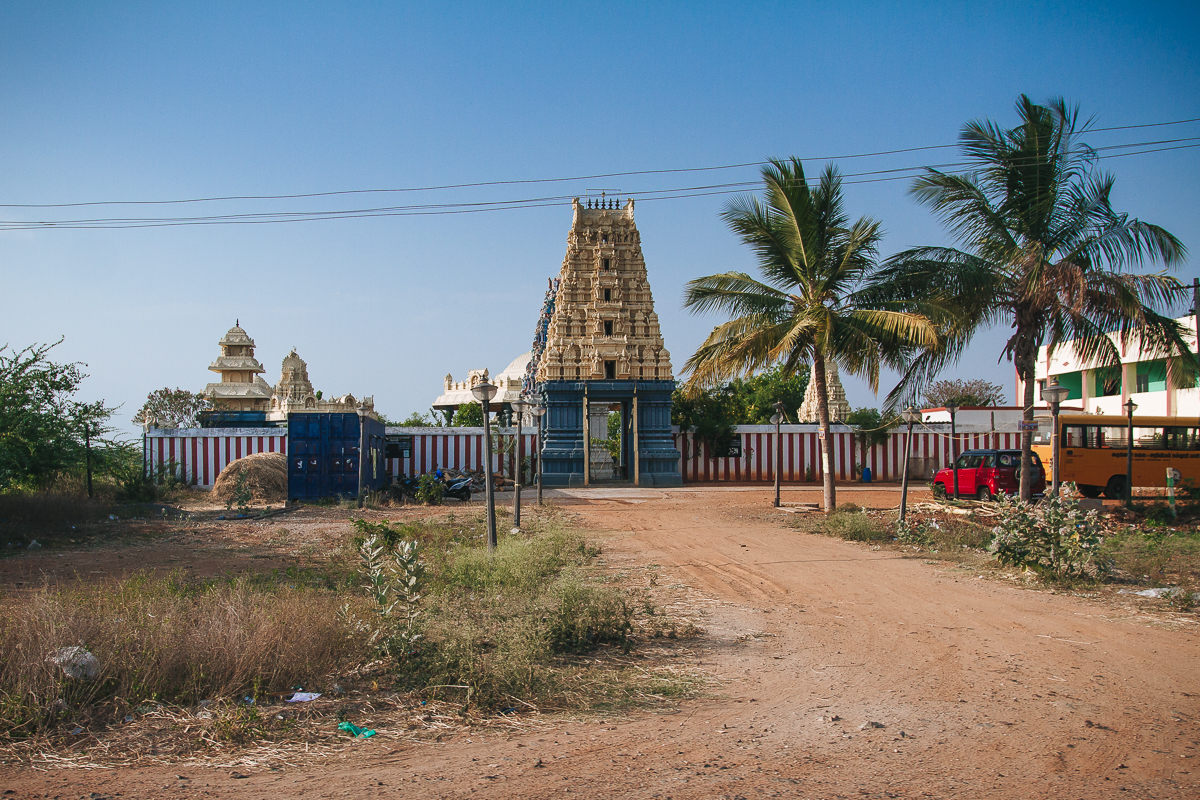 Temple on the way back home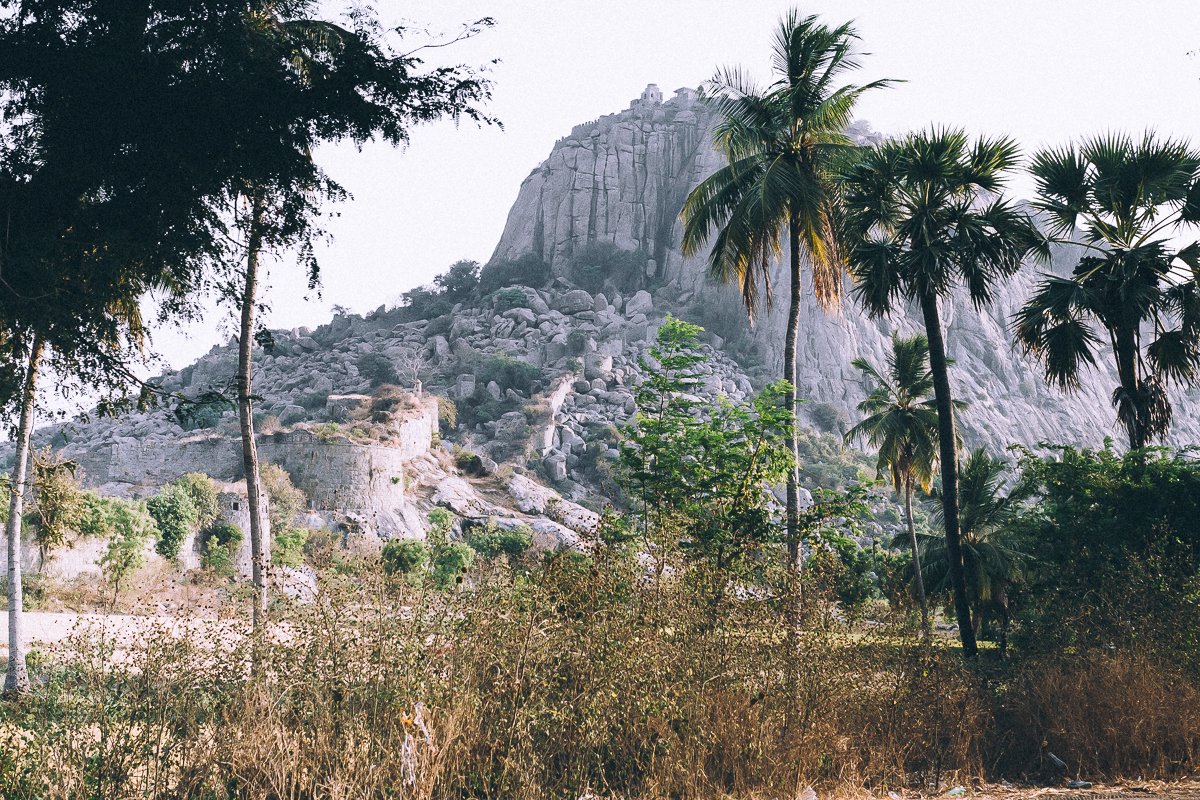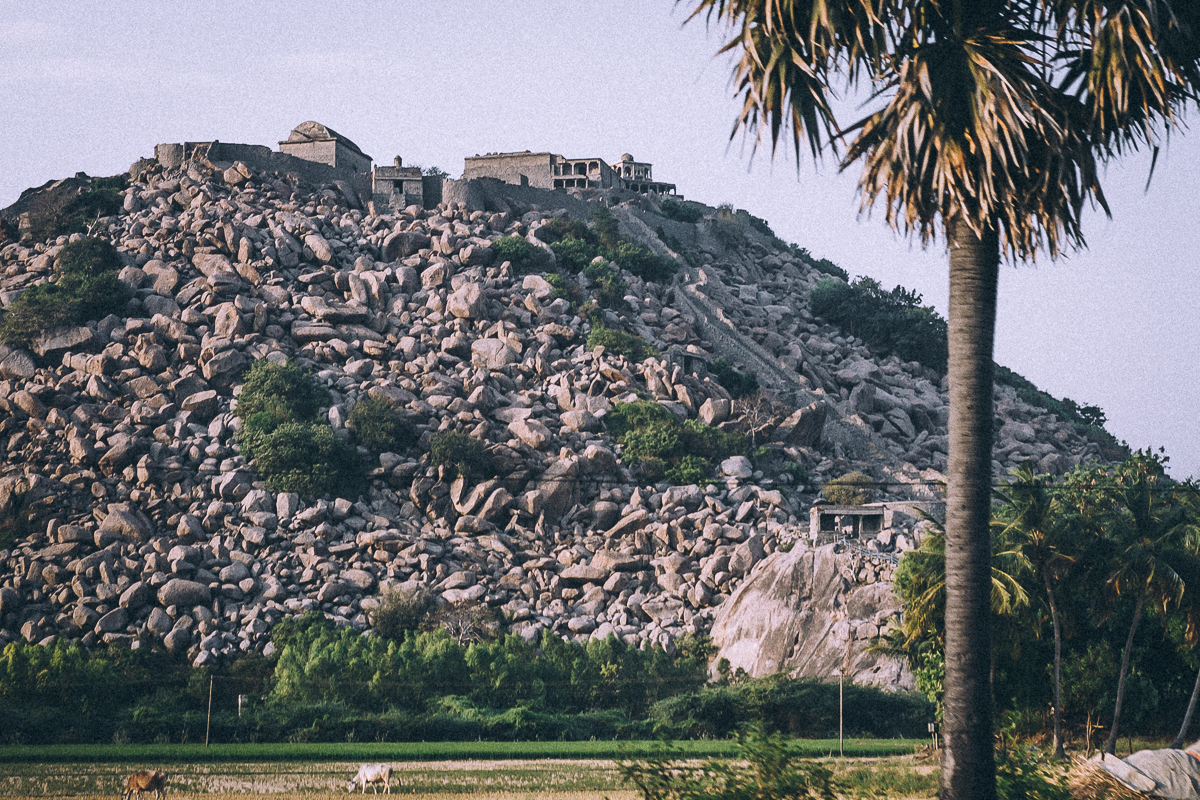 Gingee Fort - now managed by the Archaelogical Survey of India
For more info, check: https://en.wikipedia.org/wiki/Gingee_Fort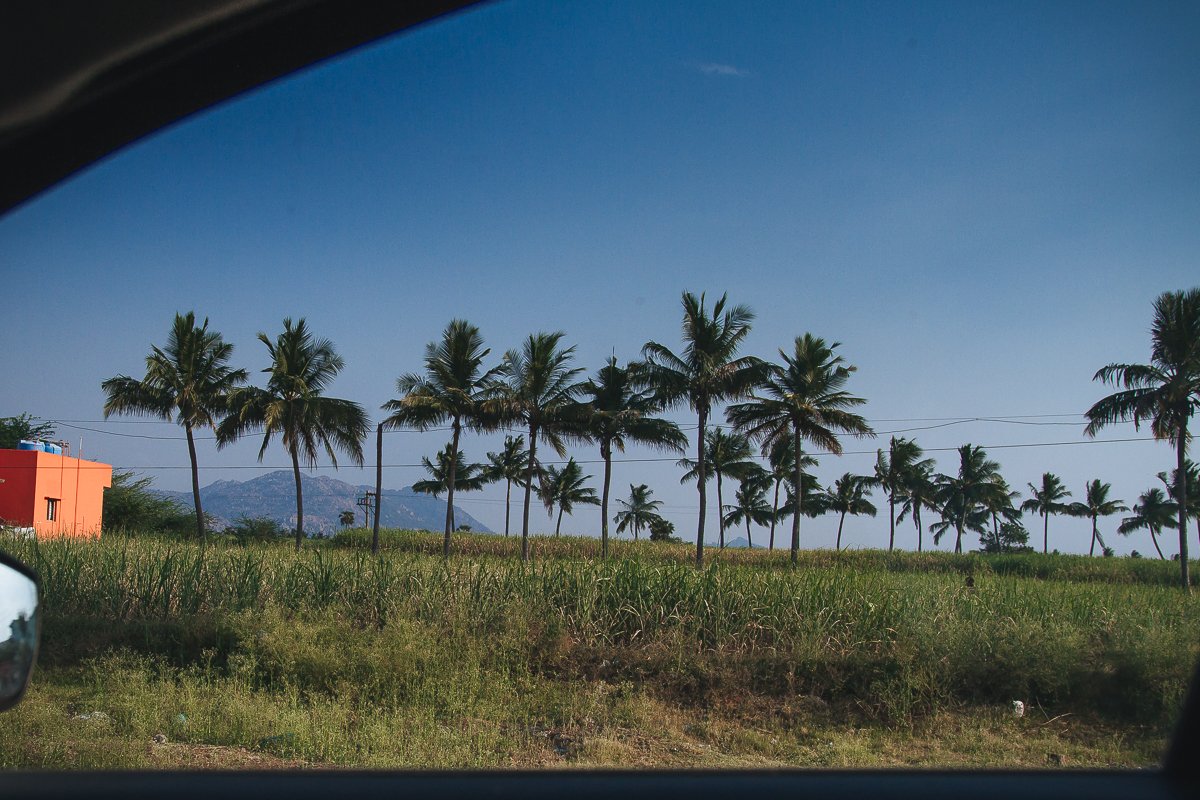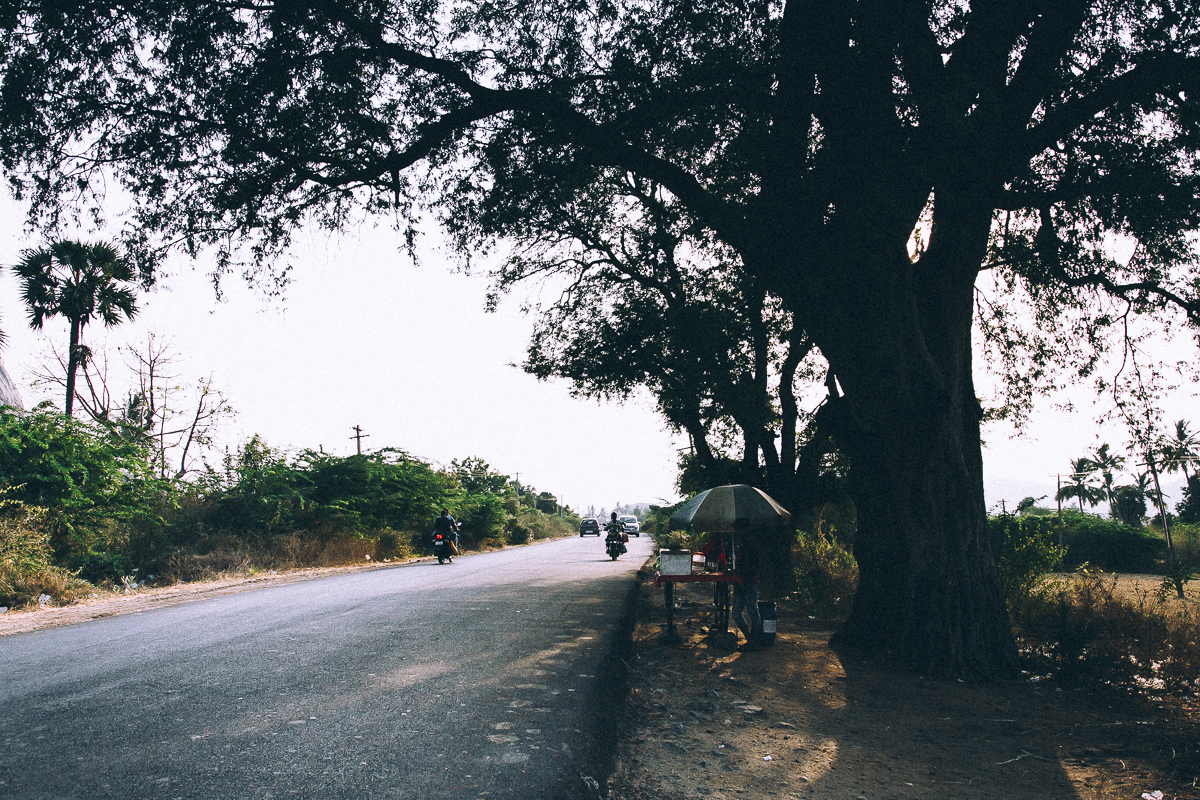 Roadside scenes
We had rented a car for the two day trip. We returned the car and got back home content, and with quite a few books to read that we'd purchased from the Ashram. I wish to go there again and visit all the other places we wanted to visit like the Virupaksha cave, the 1000 pillared temple, and another cave my father had mentioned, that would be safe and good fun for little kids like mine to play... :)