The Game of Death - When Russians Kill For Fun | Underground Documentary
This documentary tells the story of fearless men who venture into the wilderness to participate in real-life wargames - in search of the ultimate thrill in their lives!
Real weapons, hot ammunition and endless Adrenaline are what these participants are looking for.
The risk? Losing everything - Death.
What drives so many of these men to put their lives on the line for fun? Why does the game of death fascinate so many young people? And who will survive to tell the story?
In this rare documentary we follow Oleg to one of Russia's notorious games of death - the Igrassus Mertiu - where any round could be your last.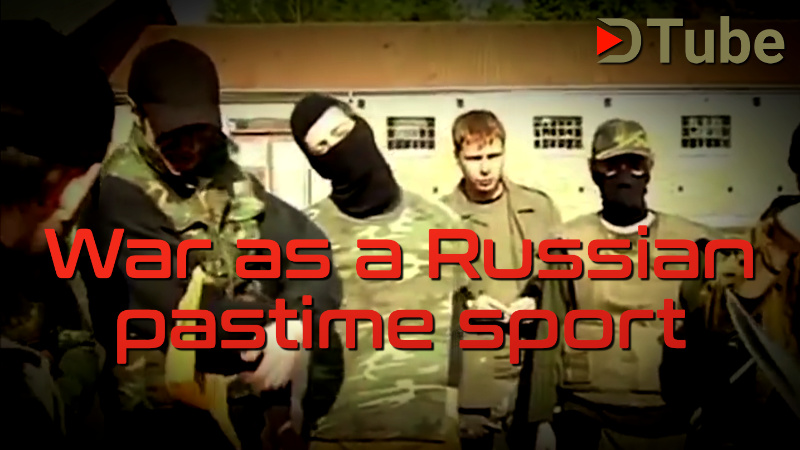 ---


Disclaimer: This film can only be understood after a complete watch-through! It is not a political documentary and requires the temporary suspension of judgment to be interpreted correctly.
I warmly request that you watch this documentary in full before you comment. Its ramifications might be bigger than you had first expected and it might be rather embarrassing to comment prematurely.
Also, please grant other steemians the chance to grasp the implications of the film for themselves, should you leave a comment. Thank you <3


I am promoting dTube wherever I can,
click the image above to see the film on dtube.
If you must, you can also watch this documentary on youtube:
It really is an interactive experience more than a documentary.
It's been incredibly rewarding to present this film to the English language space as it had never been translated into English before. Fully dubbed for your consideration by Paradigm Prospector.
Enjoy the ride... and thanks for stopping by <3
---
▶️ DTube
▶️ IPFS