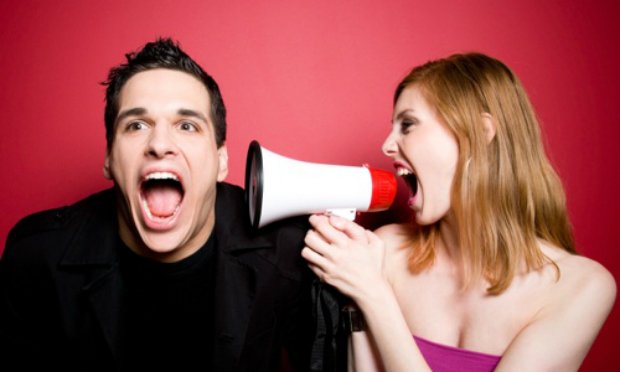 Your mind is an incredible instrument, however if you don't know how to unlock its full potential, then it is rather akin to owning a Ferrari, but only taking it for a half a mile trip to the grocery store once a week. Which of course would be great, however somewhat limiting.
Last month I started the Incredible You! series by talking about flow state, (a state of mind that allows you to achieve incredible, seemingly impossible feats), and how you can achieve this near superpower using meditation. However in the interests of keeping your attention and not making the post too long, I just skimmed over things I would have liked to go deeper into.
So without further ado, let us delve into the working depths of your incredible mind, and unlock your hidden powers, so that you can achieve that state of calm and control, usually reserved for high level martial artists, or yogis that have been meditating for decades.
The Sound Of Now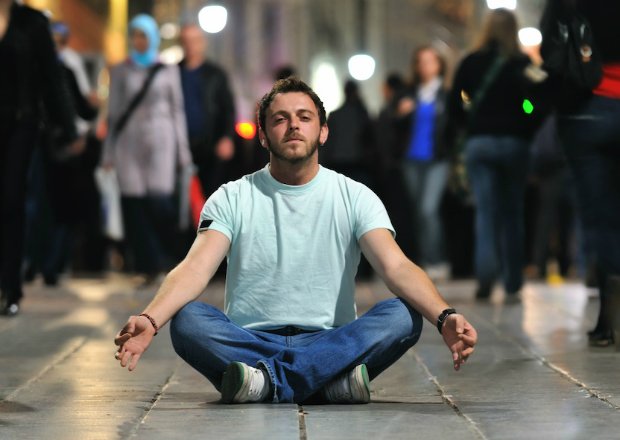 Let me start by asking you a question; as you read this, are you sitting in a completely quite place? If you answered yes; are you sure; I mean really sure?
It is highly unlikely, in fact, unless you are reading this in the vacuum of space, and you haven't got a spacesuit on, then you will definitely be able to hear something. Whether that something is your own breathing, or some whirr of machinery, there is some noise near you right now.
The fact is, your subconscious mind, filter's out all the noise it feels you don't need to hear, this is different from background noise, of which you are vaguely aware. I'm talking about noise that has been filtered down to complete silence!
Take your breathing for instance, as you draw breath in through your nose, it makes a noise, even if you haven't got a cold. The reason why you don't hear your breathing all the time, is because your subconscious mind, has decided that it is a noise which does not need your attention, so it filters it down to complete silence.
However, as you sit there now, pay attention to your breathing, you will hear the sound of air being drawn up your nostrils, and then the slightly lower pitched sound as you let the air flow back out of your lungs and through your nose.
So what? I hear you say. What's so amazing about that?
Well the sound in itself is not anything special, it's how you use that sound. When we talk about being in flow state, we are articulating how we feel when we're in the moment, and everything is just flowing perfectly for us.
You might have heard top athletes talking about being in the moment as they won their event. This is because being in the moment, is the best place to be when we are trying to carry out a tricky task.
This might sound obvious, however as human beings, we are rarely in the moment, take this very moment now; are you fully concentrating on this article? Or are you thinking about scrolling down to the bottom, voting or commenting and moving on?
Or maybe you're thinking about that thing you have to do in an hour, or you're at work and you're thinking about what happened yesterday, and how it's going to affect what you do for the rest of the day?
The fact is, we are rarely in the moment, because we have the ability to worry about the future, and deliberate about the past.
This is why sound anchor's us to the present, notice I say sound, and not music. This is because music will activate neurons in and around the amygdala, which will trigger memory, and therefore put you in the past.
By paying attention to sound that is happening around you right now, you are anchoring yourself in the present moment, and therefore giving yourself a route into flow state.
Stepping Into The Chamber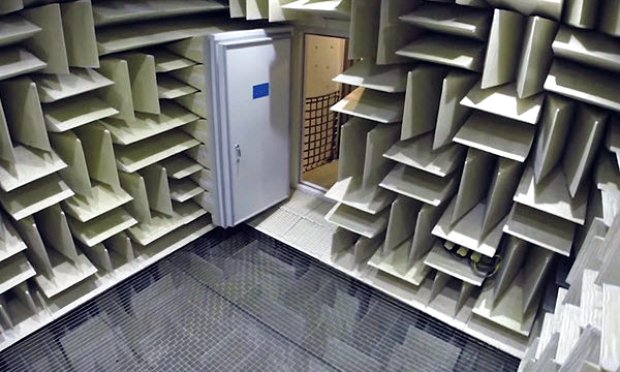 Shhh, it's the quietest room in the world.


OK, so now that we've established sound can anchor you to the here and now, let's explore the best way to train yourself to use filtered noise to connect you to the moment.
I believe this is best done as part of your meditation, however, as long as you're not going to be disturbed for the next 5 to 10 minutes, it really doesn't matter where or when you try this. In fact, once you have mastered the basics, I would suggest doing it in as many public places as possible. By doing that it will get you into the habit of slipping into flow state in real-world scenarios.
Step 1 - Sit comfortably
Sit in a high backed chair if possible, do not recline or lie down, this isn't necessarily about relaxing (though that is often a byproduct), it is about being alert and being in flow state. Make sure your feet are flat on the floor and you're in a position that you can maintain comfortably for at least a few minutes.
Step 2 - Regulate your breathing
Don't force this stage, you don't necessarily have to take mega-deep breaths, keep your breathing as natural as possible, however at the same time strike up a rhythm, of always breathing in and out for the same amount of time. This has the added bonus of regulating your heart beat, and making you feel calm.
Step 3 - Listen
Start by listening to your breaths, do so without any inner commentary, just simply listen to the sound of air being drawn in, and blown out of your lungs. Try and notice subtle differences about the in and the out breaths, and your breathing as a whole.
As you breathe, connect the action to the motion of your chest, however make your ears the prime detector, then start to notice how many other things you can hear.
Maybe it's traffic outside, maybe like me, it's the washing machine going in the background. Again, you're doing this without any inner monologue, you are just observing the sounds as they come to your ears.
When you first do this, you might find that you're flicking from one sound to another, first you concentrate on your breath, and then traffic outside, and so on. This is totally fine, however what I want you to do after a few moments of doing that, is to simply let the sounds wash over you without listening to any one in particular.
Pay attention to how many sounds you can hear at once, you may find your eyes closing naturally, or that you have an urge to do so. This is fine, it is your brain realising that you want to concentrate on sound, so it is shutting off stimuli to your visual cortex so that you can completely focus on the noises around you.
Even in a moderately quiet environment, you will be surprised by just how many things are going on around you, that you had previously ignored.
Sound And Flow State The Connection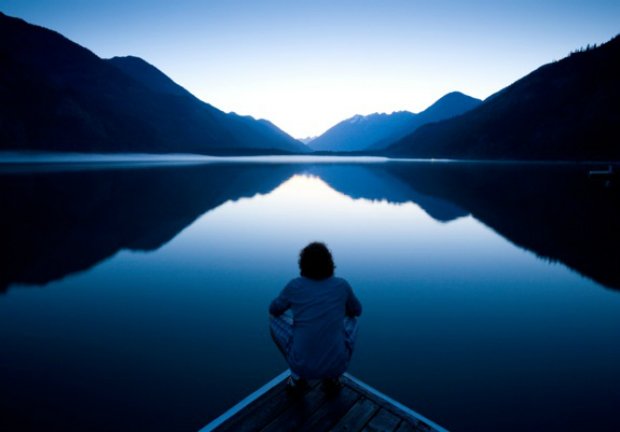 Doing the above exercise is fun, and when you get used to doing it, you'll be able to sit in a crowded bar whilst chatting to your friend, and remove your noise filters and listen to your friend and all the people in the bar at once!
But what is the practical use of paying attention to sound in this way? Well, as I said before, it is one of the ways we can slip into flow state, let me give you an example.
I love playing golf; I am reasonably skilled at it, however I've never taken it seriously enough to get a handicap, or play in any tournaments. I just like playing with my friends, and sometimes on my own, as it's a very relaxing pastime.
In my pre-Zen days, I used to get very wound up with the game, that is until I read the amazing book by Dr. Joseph Parent, Zen Golf.
As is the same with a lot of golfers, before a shot, there is the potential for all sorts of negative words and images to flood my brain...
don't MISS this one
you really MESSED UP last time you played this hole
don't SLICE IT TO THE RIGHT, careful you don't want to GO INTO THE WATER
Of course the words I have written in caps, are the ones your brain tends to focus on. Like most golfers I used to find it very hard to keep all of this negative stuff out of my head, and invariably when you're thinking about not hitting a ball into the water; guess what? That's exactly where it will end up.
So back to sound; now when I am about to play a potentially tricky shot, I bring myself back to the moment and one of the ways I do this, is by using sound.
As I approach the shot, I turn off my filters and I may notice the sound of a far off woodpecker rat-a-tat-tatting on a distant tree looking for grubs.
Then the sound of my shoes crunching, or squelching, depending on weather conditions, across the grass. The sound of voices being carried to my ears by the wind, which in itself is making the most beautiful rustling as it meanders through the nearby forest.
Mmm, is that the sound of a bubbling brook? An aeroplane off in the distance, I can hear its roar as a silent hum, I wonder how far away it is?
Before I know it, I am in the moment and I take my shot, it may land where I aimed, it may not, if it doesn't, I know it is not because I was distracted, but simply because I misjudged; whatever the case I'm happy. The ball has left my club, it is flying through the air, all is right with the world, I am in the moment, participating as part of the heartbeat of the planet, I am in flow; now come and join me!
Previous Incredible You! Articles (right click and open in new tab)
Incredible You! - Finding Your Flow State Superpower
Incredible You! - Move Like An Animal With Ido Portal
Up next in the Incredible You! series, we'll be getting touchy feely, and exploring how to stay in the flow using the power of touch.
WHAT DO YOU THINK? ARE YOU AMAZED BY THE SOUNDS YOU HAVE BEEN IGNORING, DID YOU TRY THE EXERCISE? OR MAYBE YOU HAVE YOUR OWN TRICKS FOR ATTAINING FLOW STATE? AS EVER, LET ME KNOW BELOW!