Hi everybody,
A few days ago I posted LINK about UBI or #universal #basic #income it is a project for a minimum income for everybody and based on #blockchain.
I registered to see how it works and today that I logged into my account I had already received 4.385718 #MANNA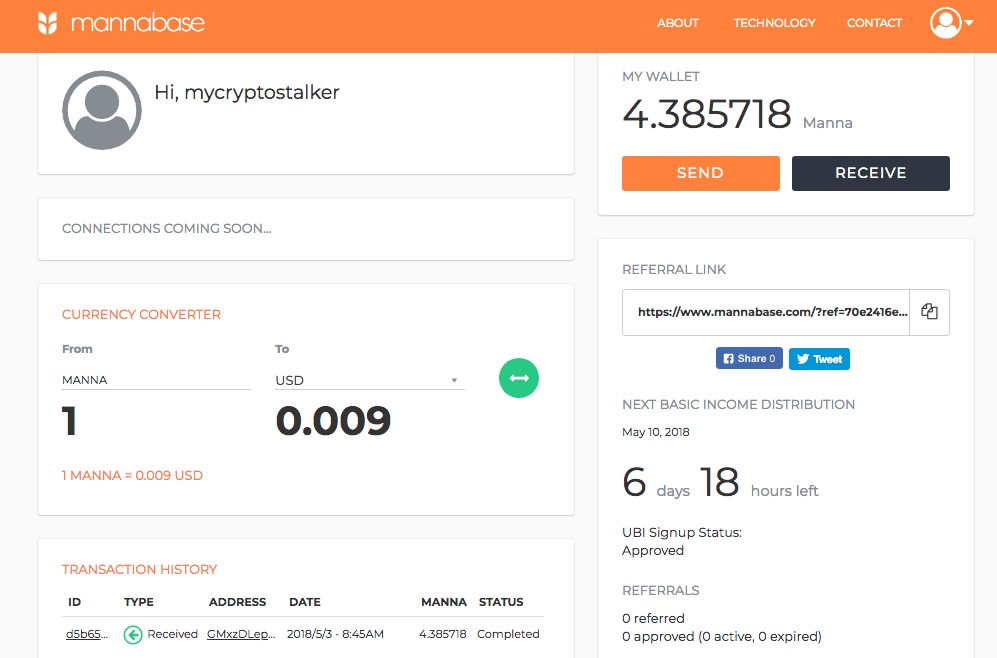 For the moment you can only trade $MANNA in #SouthXchange and the market cap is low, but as a project I believe it is worth supporting, their goal is to fight poverty and that people support filling the #MANNA faucets for people that is really in need.
After accumulating a few MANNA I believe it is worth donating them.
You can register HERE and get +50% of MANNA
Have a great day!!!
Remember DO YOUR OWN RESEARCH AND ALWAYS, ALWAYS, ALWAYS USE STOP/LOSS