Wow! We are crushing all of these goals easily, and we are going to be adding a lot more as well at the end!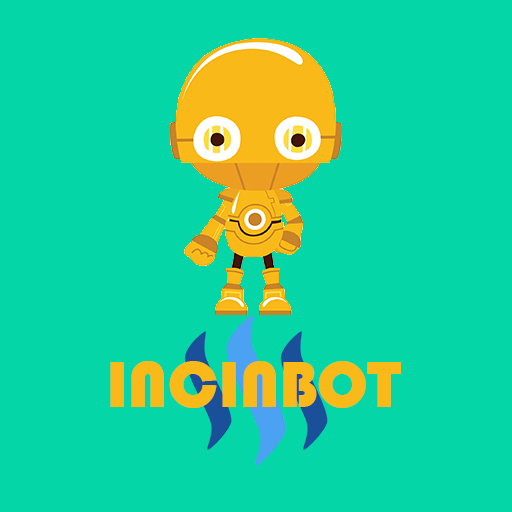 Reach Reputation 50
This is a cool goal that we totally believe can be possible within the next 3-4 weeks. We are currently at 46.248, so we only need to go up 3.752 rep. This not only looks better, but it also allows our bot to be a more legitimite bot in the eyes of the user.
Update
We are now we'll over reputation 50, with our current reputation hovering at 54.903. This is awesome and mainly due to the bid.bot review that we wrote! So mark this goal as complete!
Increase Author Rewards
We have already joined multiple bots, and have now reached over a $1 upvote! Now I have to reset this goal to getting a $1.5 upvote, so this will be fun to reach. I don't like bidbots due to the effort I need to put in to get an upvote, so I'm hoping I can find 1-2 more monthly upvote bots. This will also help my 50 sp goal, as the higher my author reward is, the more sp I get.
Update
We still are subscribed to the bot like last post, @moonbot! This increases our total by $.1 per post, so we are making good moves! Hopefully with 1 more bot we will hit $1.5! Not many other gains, however with a lot of our users now using tier 0 as well we are seeing over $.25 in upvotes from them!
Increase SP Total to 5,000
This is a more of a wish than a goal, but having 5,000 sp would be quite amazing. This will allow us to increase our pool size and again increase our author rewards as we upvote ourselves at 100%.
Update
We are now at 4500 sp due to getting more leases and delegations! We are slowly climbing towards 5k sp now with 500sp to go! VP is stable with us using all 20% each day, however nothing over so its perfect for now! We will keep adding slowly as more members join!
Increase Personal SP To 100
I think we should easily be able to achieve this, and achieve it in a lot shorter period than it took for the first 50. My goal is to reach it within 3 weeks!
Update
We crushed past 100 personal sp, with our current total over 110 sp. This is again mainly due to the bid.bot review so we can mark this as complete too. However we are powering down so we will not grow out this goal, and instead be doing the opposite.
New Goals
Reach Reputation 60
Once we reach reputation 60, our bot will really look good in the steemit world, so this would be really cool to achieve. In order to do this we will keep using bid.bot 1x a week to keep gaining the xp.
Power Down 100 steem
Currently with the first power down, we will be receiving 4 steem on Friday. However when we add more sp into the power down following the payout, the following weeks should hit 8.8 or more steem per week. After those weeks we hope to eclipse 12 steem per week via power down!
50 IncinBot Members
Currently we have 34 members in total, and we hope to keep growing. Unfortunately due to low steem prices many stopped renewing, however just this last week we have added 11 new members! So hopefully the trend continues and we can reach this goal within 2 weeks.
Check out our Partner @moonbot! They also have a great monthly subscription that is totally worth it! 2 sbd or 1 steem for a $.1 upvote!