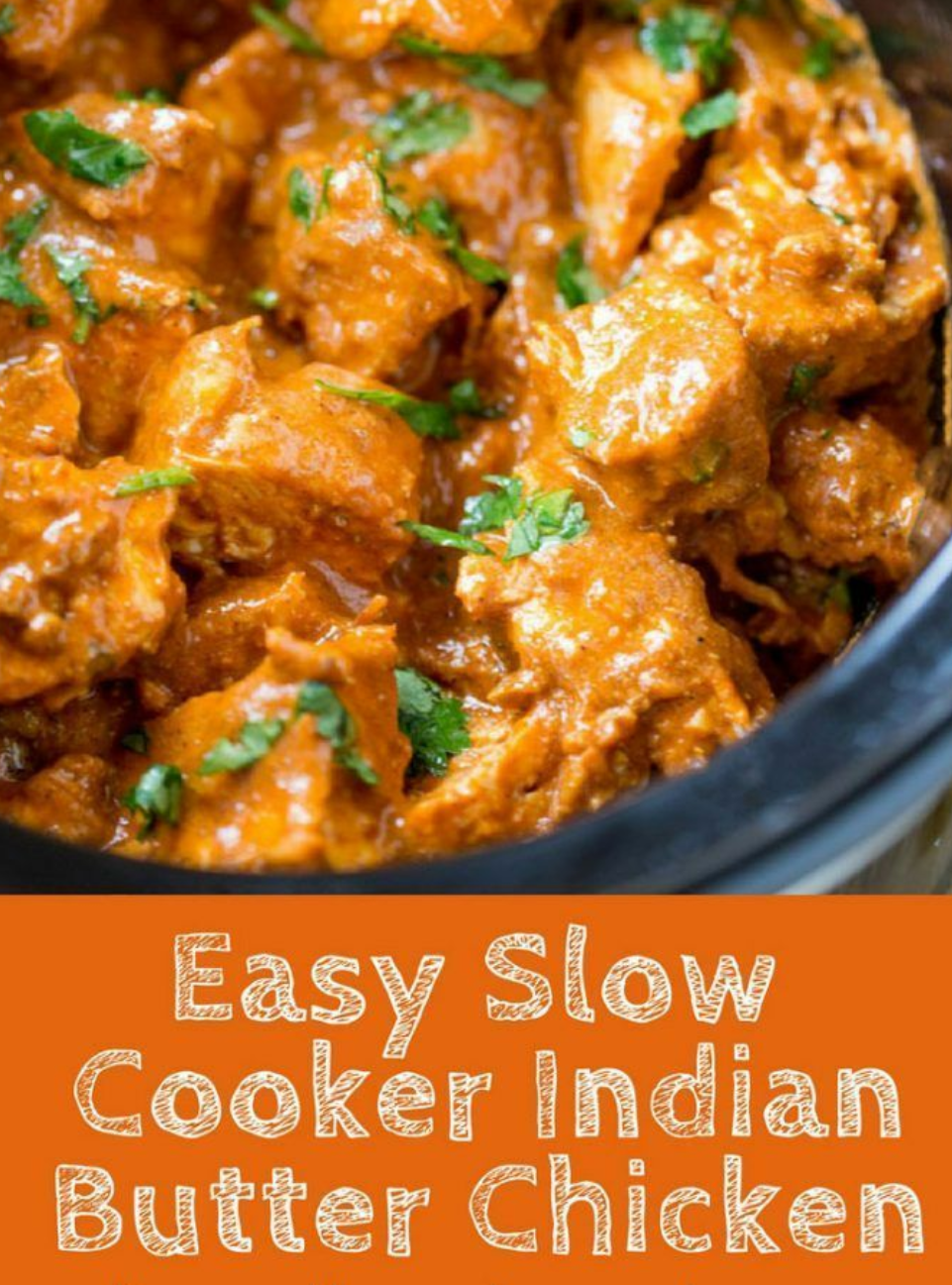 Slow Cooker Indian Butter Chicken is one of my favorite meals to make when I'm feeling nostalgic about culinary school. The recipe is a slow cooker version of one of the first ethnic dishes I learned to cook in culinary school.
One thing I've learned when it came learning to cook different cuisines in client's homes was that you try to pack light and use as much as possible in the client's home. If they have great cookware that means you don't have to bring in pots and pans (score one for your back!) and if they have spices that are fresh you use them.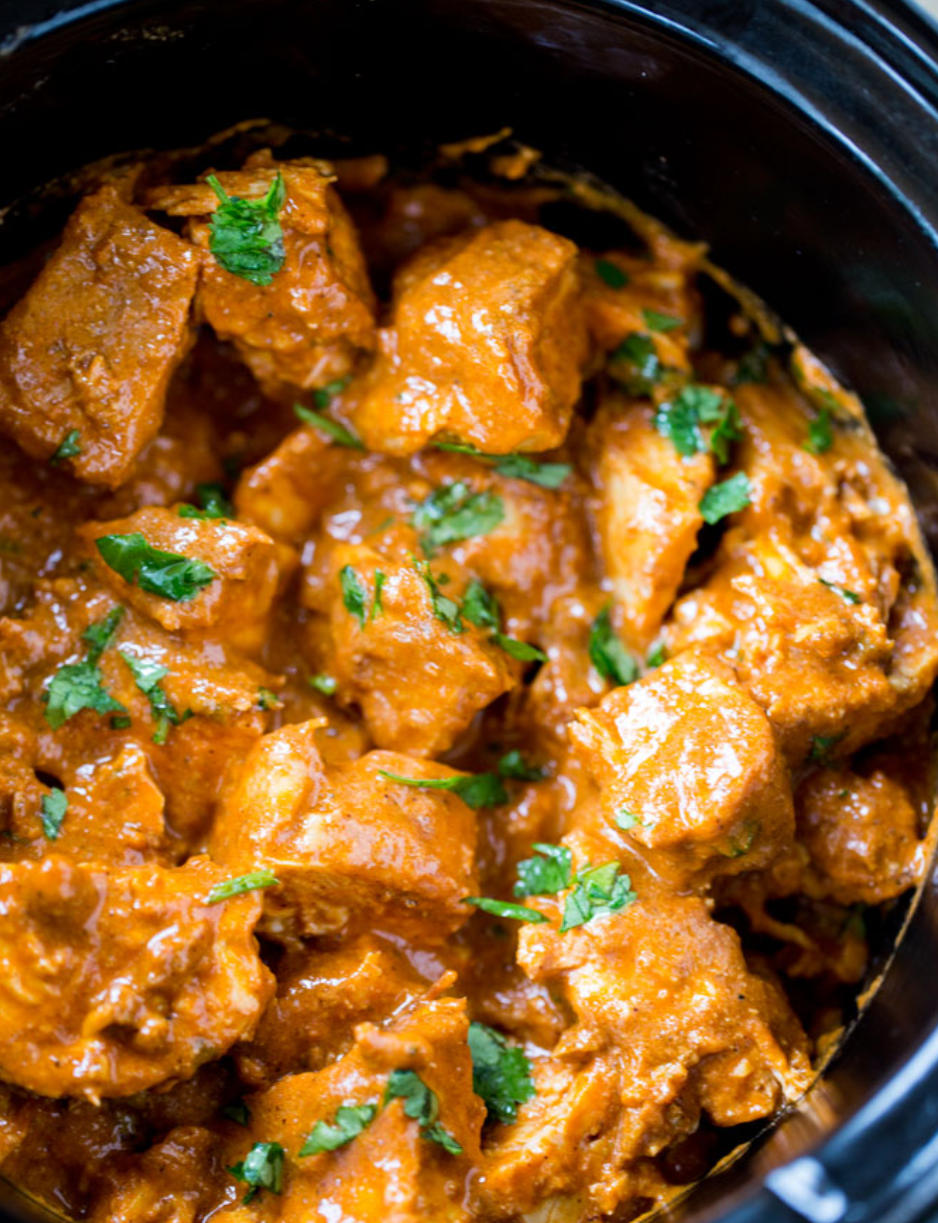 There are some tweaks you can add if you'd like to take this recipe to the next level:
Brown the chicken quickly on a high heat before cutting into chunks (don't worry about it cooking through, that is the slow cooker's job)
Saute the jalapeno and garlic in the butter in a saucepan before adding the sauce ingredients into it. Yes, a second pan – but it will make an even more awesome flavor if you'd like to take the extra step.
If you want to skip the cornstarch, scoop out the sauce and reduce it in a saucepan while you're setting the table before dinner. Again, second pan but another trick for an additional layer of flavor.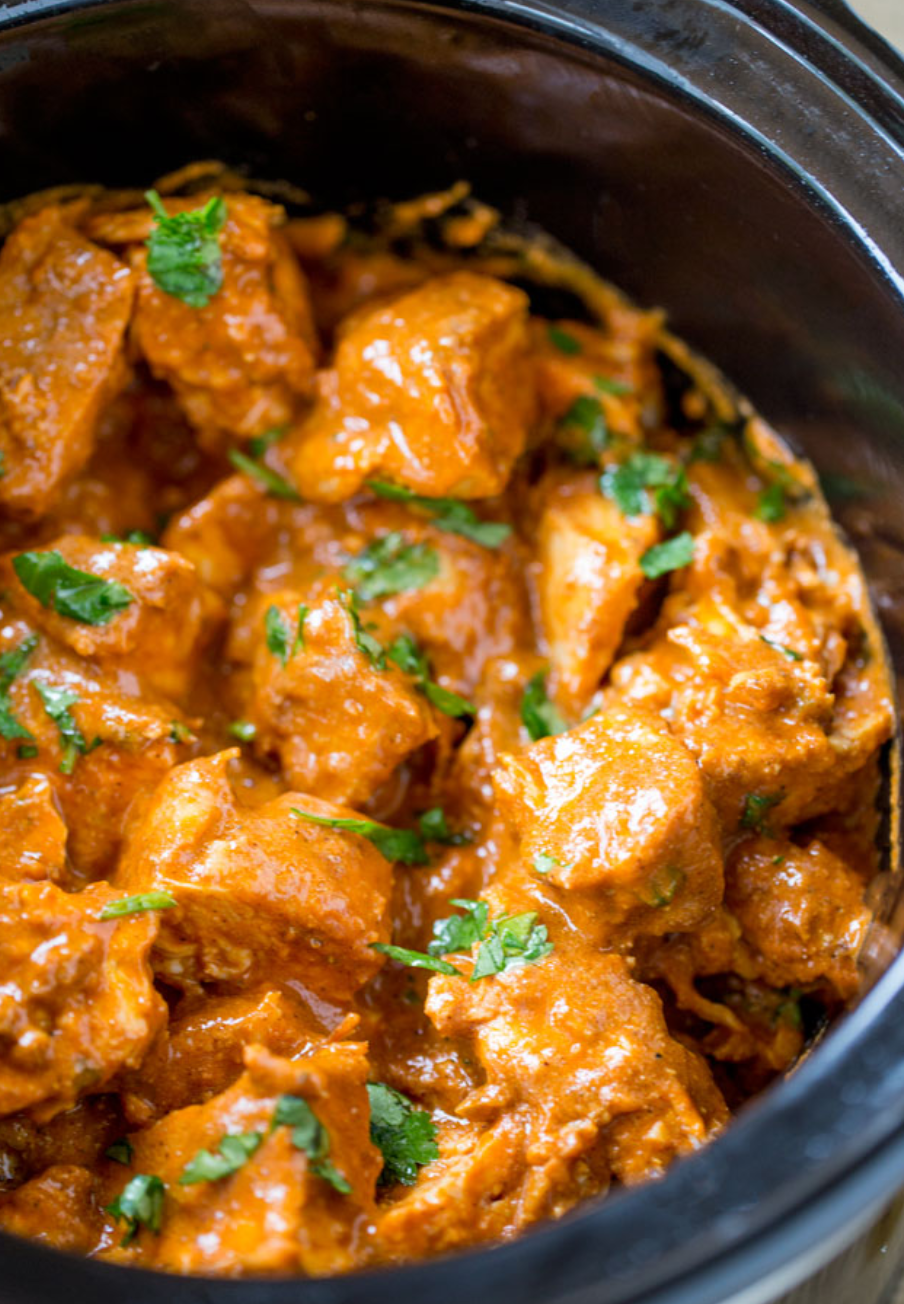 This Slow Cooker Indian Butter Chicken is the perfect set of spices and flavors that rivals your favorite Indian restaurant with none of the hunting down spices.