When the Need is Greatest, the Lord is Nearest
IMG: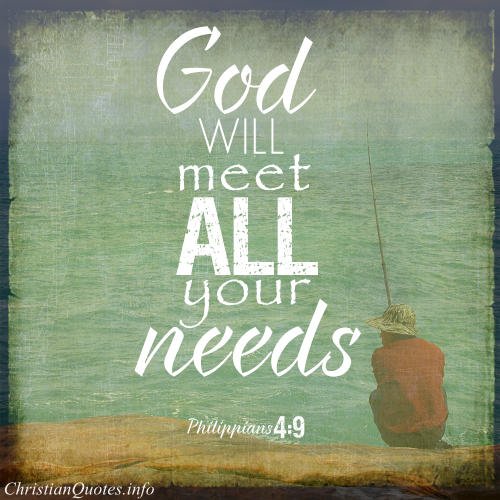 No matter how you fail or succeed, God never abandons you. Wherever you go, whatever you do, God will always support you by his love.
You might call God to fulfill some of your basic need, or to make you grow spiritually, or to protect you from all evils, or ………
God is always there for you to furnishes such necessities, for you to fulfill and supply all your needs when you really need it
But my God shall supply all your need according to his riches in glory by Christ Jesus.
Philippians 4:19