ImToken Wallet review
We are in the crypto age and as we progress further down the years, we will encounter many more new technologies in this sector. Ethereum is one of the biggest cryptocurrencies and has many wallet dapps like metamask, myetherwallet amongst others and today I would like to talk about ImToken, a very popular wallet you can find on stateofthedapps wallet category. It is currently ranked 20th among the library of wallet dapps you will find there, pointing at how popular it is.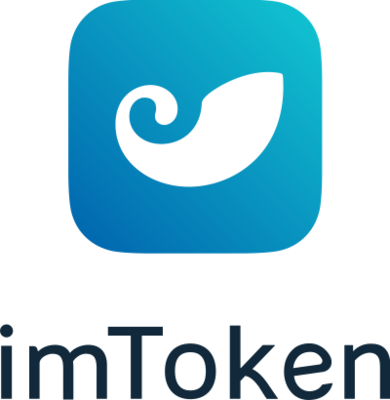 source
imToken is a mobile wallet for android and IOS phones. My first impression of the wallet was one of surprise and a tad bit impressed I must add. The slick interface and the cool bluish-white gradient logo is an absolute turn on, so they've already scored some points for aesthetics, this is basically your first line of defence so it is awesome they got it right.
The first port of call is getting this pretty baby into your phone and you can do that easily by visiting your App store. Chill bro, I got you, Android users can get it here while it's hot and the users of the fruit of all fruits called Apple can get it here while it's fresh.
Now you have it in your phone and you're wondering what else this pretty app does? well first of all, you're welcome. Look at how pretty it looks in your phone, don't believe me? check out mine below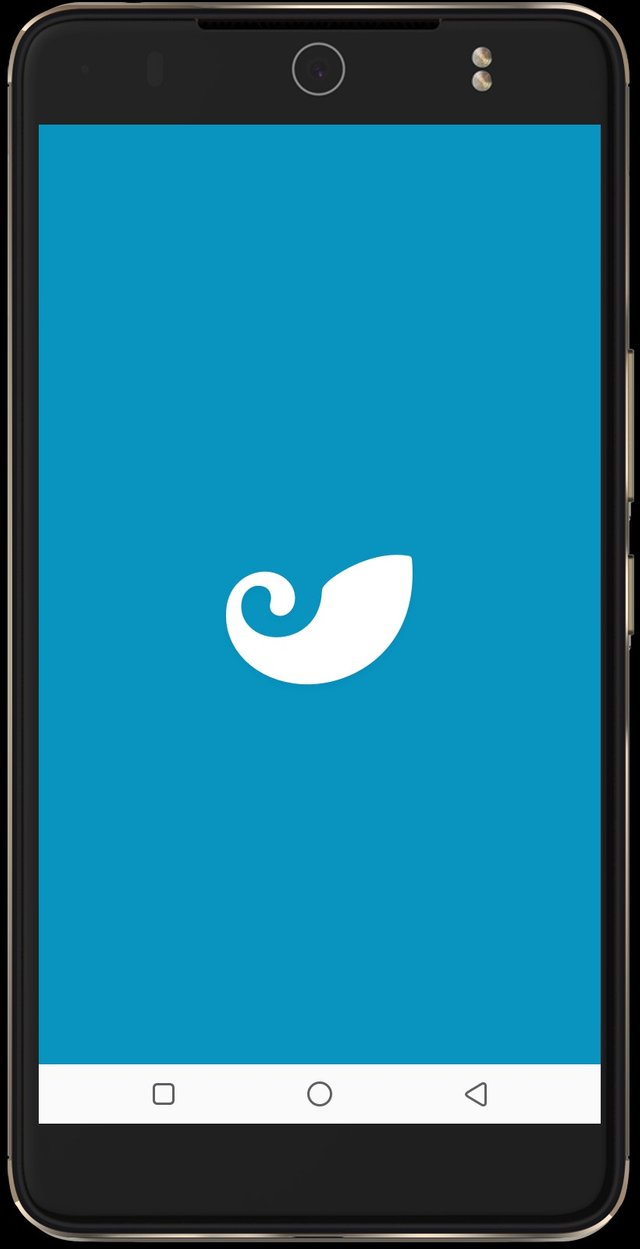 Setting it up is pretty simple, it was made so simple that i reckon a baby could do it in his/her sleep and trust me, babies sleep a lot. Well once you're done with the setup, the next thing is to start exploring
Landing page is the wallet. The wallet supports Bitcoin, Ethereum, Cosmos and EOS. You can find this selection by tapping on the menu on the top left corner. You can toggle through the wallets available easily. Again, I like the aesthetic appeal of this wallet and it has a nice blend of seriousness and fun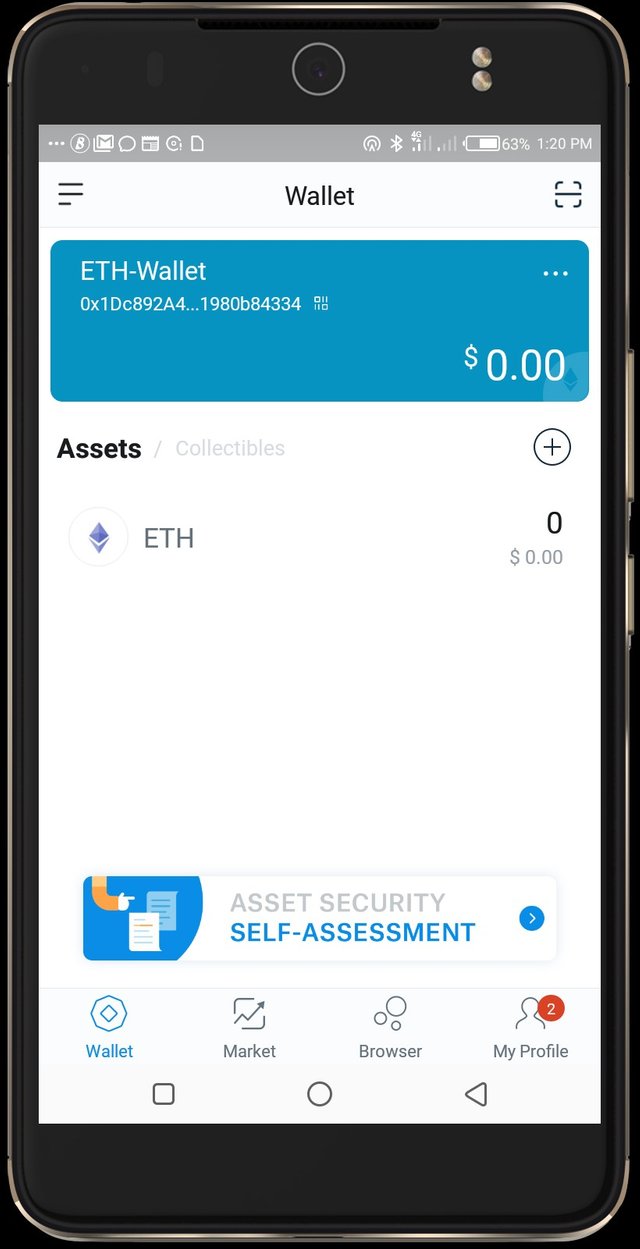 The next tab at the bottom of the page takes you to the market section. There is an exchange widget for Tokenlon incorporated to it that allows you exchange a couple of ERC20 tokens including ELF, KNC, MANA, PAX and a few others to and from ETH. There is also a feed under the "Quotation" segment of this tab where you can see the live values of all the previously mentioned tokens, their value and market trend.
The browser is the next on the line of tabs at the bottom. It is primarily designed for creating access to dapps that are within the various blockchains listed. This browser simplifies the process, reduces the amount of storage you will normally use and invariably saves time. There is a list of reccomended dapps to choose from. There are also dapps categorized between EOS/ETH blockchain, Games, Utilities, finances and socials. You can also just type the website of the dapp you have in mind and access it using your wallet to login.
Finally, you can edit your profile, manage your wallets, subscribe to news letters and read about the creators of the wallet. In the notification section, you will receive alerts for your transactions and system based messages and other related promotions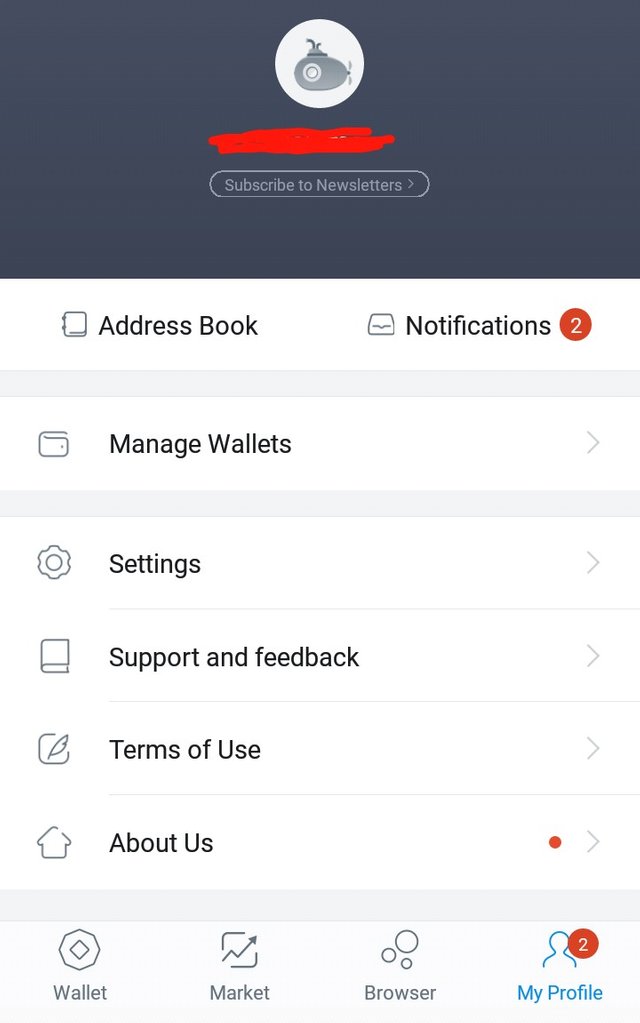 That's just about it really. It is easy on the eye and unlike other Eth wallets that focus on just ERC20 tokens, this wallet focused on the bigger networks, giving you an option to do more with your wallet. It is one of the most secure wallets available and very convinient to use. There are many wallets out there but I don't know of any one that has this selected list of network all functioning together. The downside is the annoying ads. It sort of feels like an invasion of privacy for ads to pop up while I use the dapp and then of course, the obvious absence of a laptop version but that is no biggie these days.
Once again, to download Android version, click here and for the Apple version, click here
Rating: