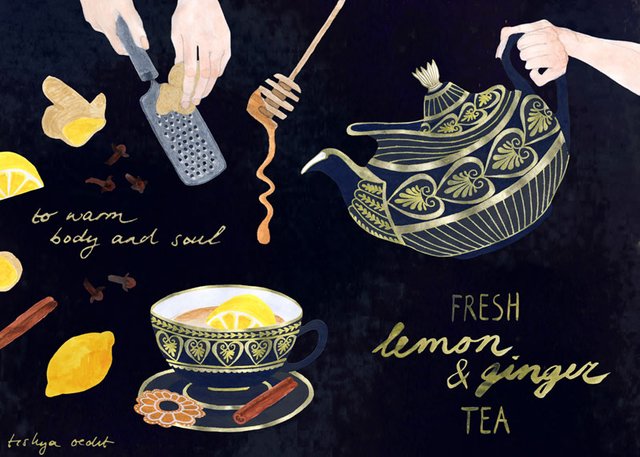 I've just finished illustrating my favourite holiday drink for a contest run by an art licensing agency. I'm pleased to say that the result was pretty much exactly what I imagined it to be and I finished it well before the deadline (both quite rare occurrences).
I chose to draw a favourite freshly homemade herbal tea, making it all about warming spices, a hint of gold and snuggling up in the dark of the winter days.
Sketching the main components such as the teapot, teacup and the grating of the ginger was what I started out with. Then I went ahead and got out my watercolours to start the painting process.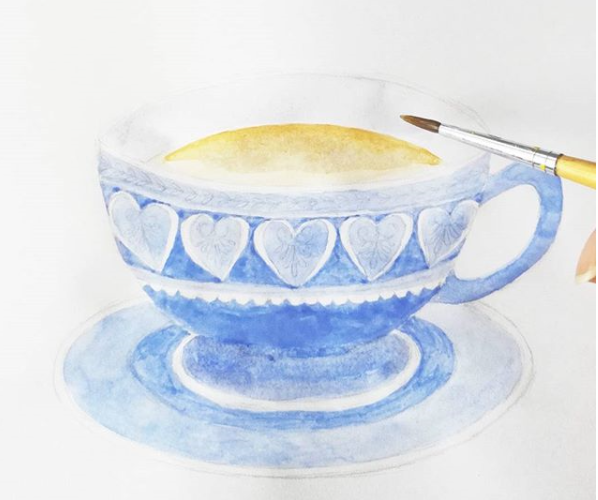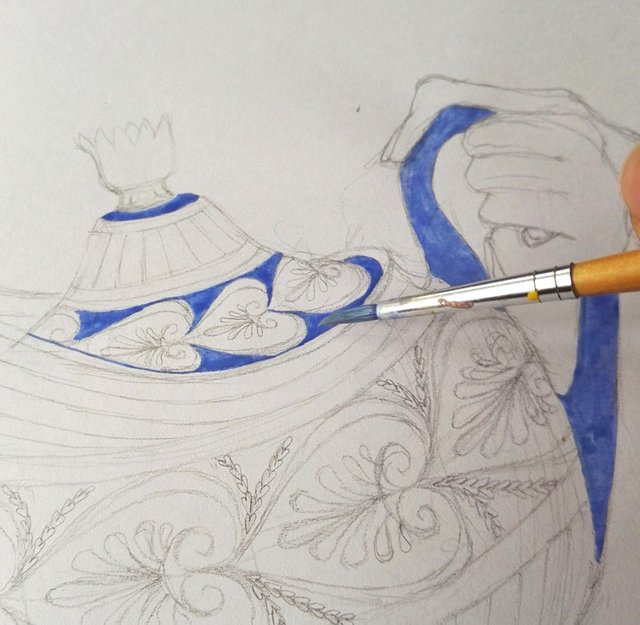 I drew a few more of the ingredients and coloured them as well and also did the hand lettering before scanning everything and exporting it to Photoshop.
In Photoshop I cleaned up my illustrations and worked on the composition of all the components. I also decided that I preferred the Chinaware in a darker shade then I originally had painted it in.
I love to work manually, drawing with pencil and hand painting, but I also really like being able to easily make adjustments in Photoshop and play around with different lay outs and options.
I'm really excited to add more illustrations to my portfolio in addition to the prints and patterns that I usually do.


---
As always, all words and artwork are my own and all photographs were taken by me - unless stated otherwise!

---

---
I post about my work and what inspires me! Follow my journey as a pattern designer and see what art, people and places I find inspirational here.