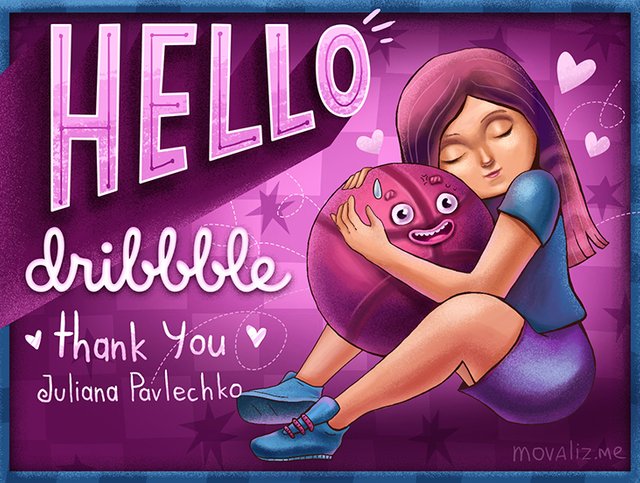 Salut Steemians!
Finally I have Dribbble portfolio It is kind of the Instagram for designers. It is closed community, you can submit your works there only of you have special invite.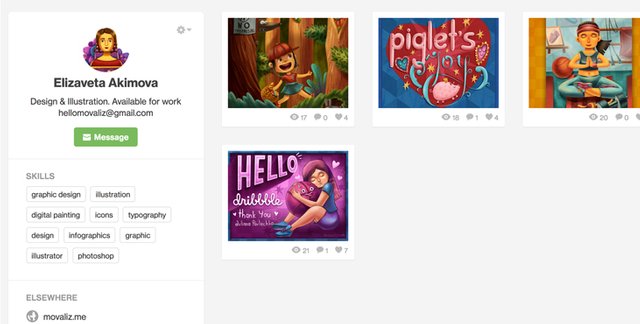 This is how my account looks now
There is a nice tradition there - to make your first picture dedicated to the person who gave you the invite. My invite was given by gorgeous ui/ux designer Juliana (she doesnt have any more invites, dont write her please).
Sketch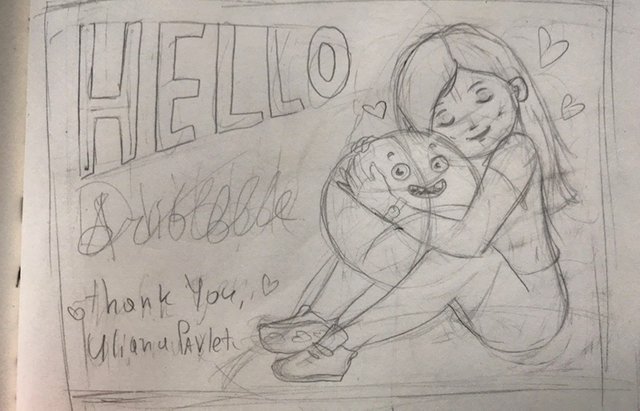 As always, I did the sketch in my notebook with a simple pencil. I'm oldschool and still using pencil for the idea searching. Later I can define and change it in Photoshop but the main core I'm always doing by pencil.
Shapes and coloring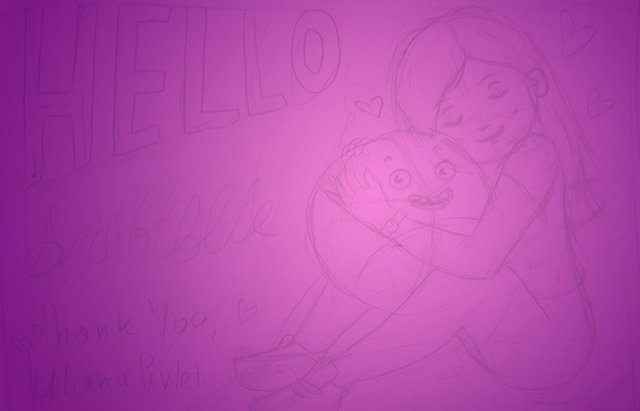 I'm using dribbble brand colors, pink and violet so for the background I chose these colors.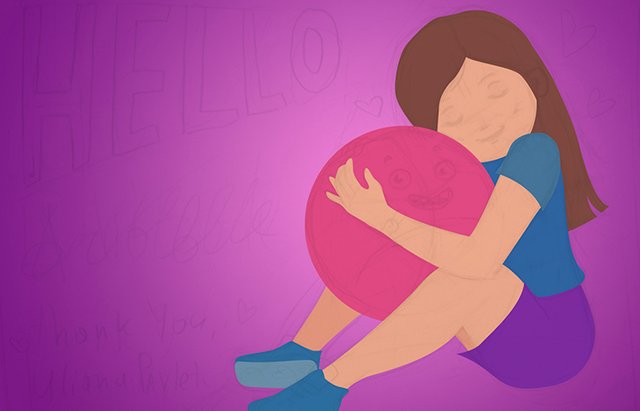 As always, added basic shapes by pen tool.

Adding details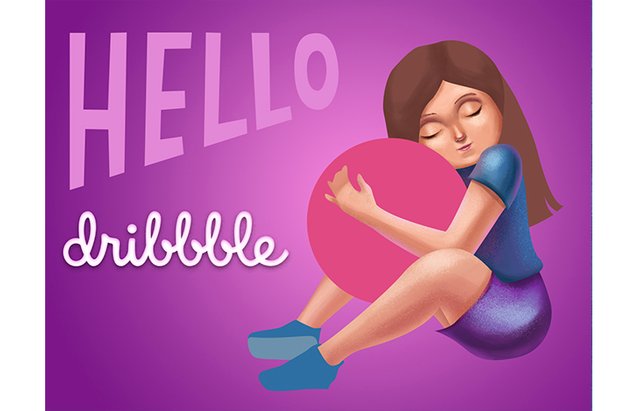 After making basic shapes, I'm doing details and color tints by texture brushes in Photoshop.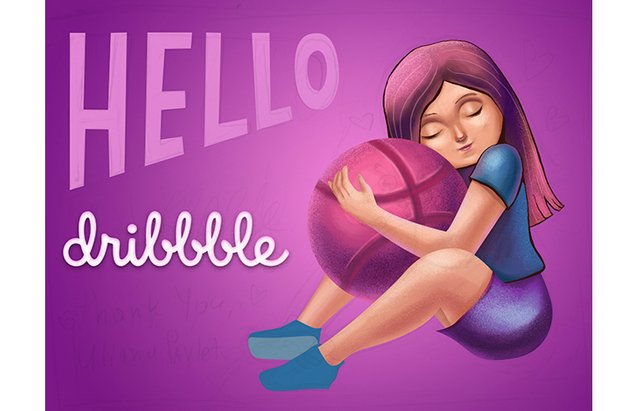 Final result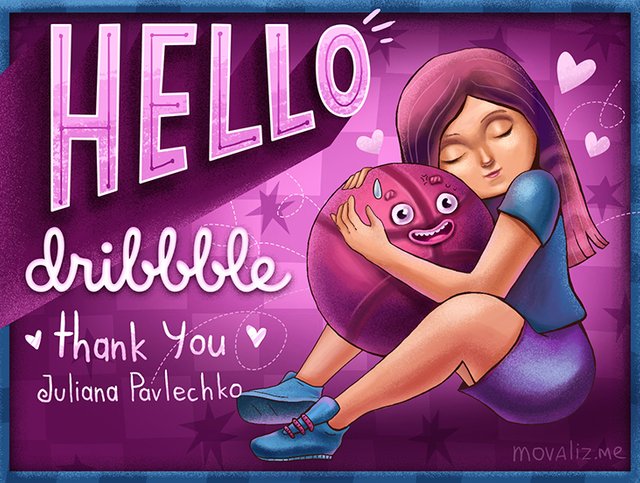 Adding more and more details till I'm not satisfied. Hope you liked my process :)

Elizaveta Akimova aka movaliz
Portfolio | My illustrations at Shutterstock | Instagram | Facebook | Dribbble hellomovaliz@gmail.com |