The Incredible Ogre - Coloring Digitally.
It's a good day guys! How have you been?
I started off my drawing by making the eyes first, then I worked around it and started drawing everything.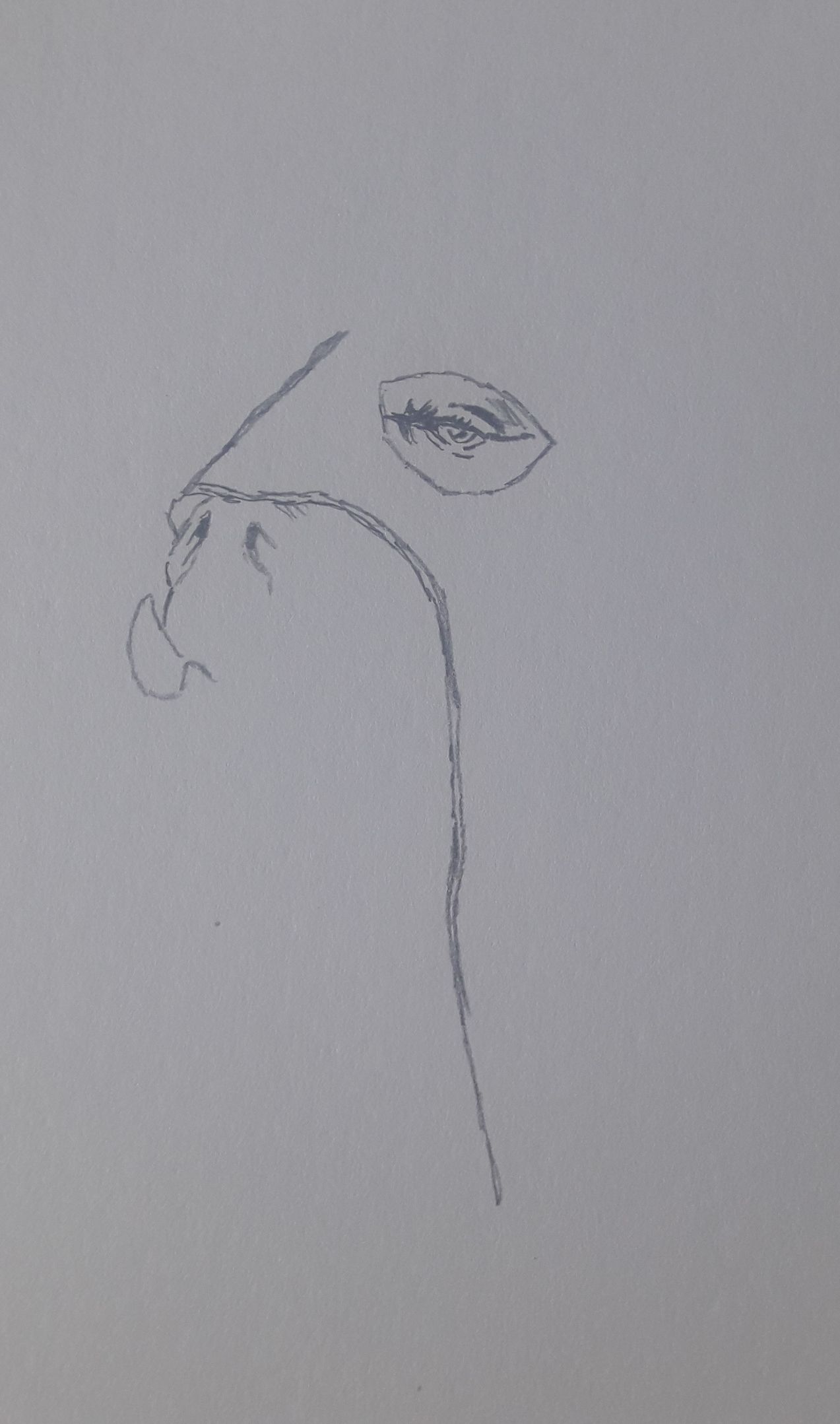 Just the basic line-art all in pencil. I made sure to make my strokes light just in case I make a mistake and needed to erase it. Frequent erasures may ruin the drawing later on especially if the materials you have aren't that of a high quality.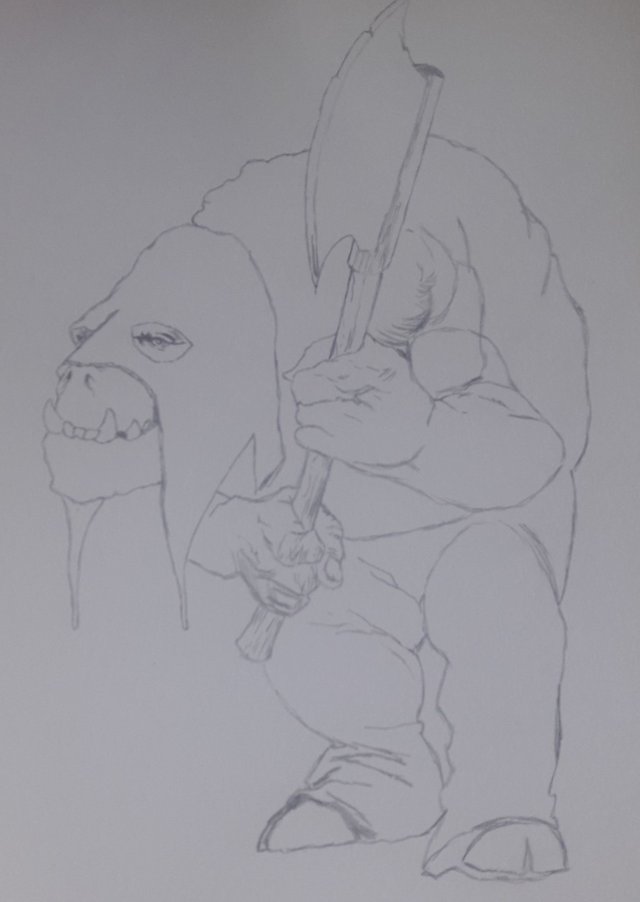 I added a few more details and weight on the lines and added more wrinkles to his body overall. I did the darkest shading for this drawing first.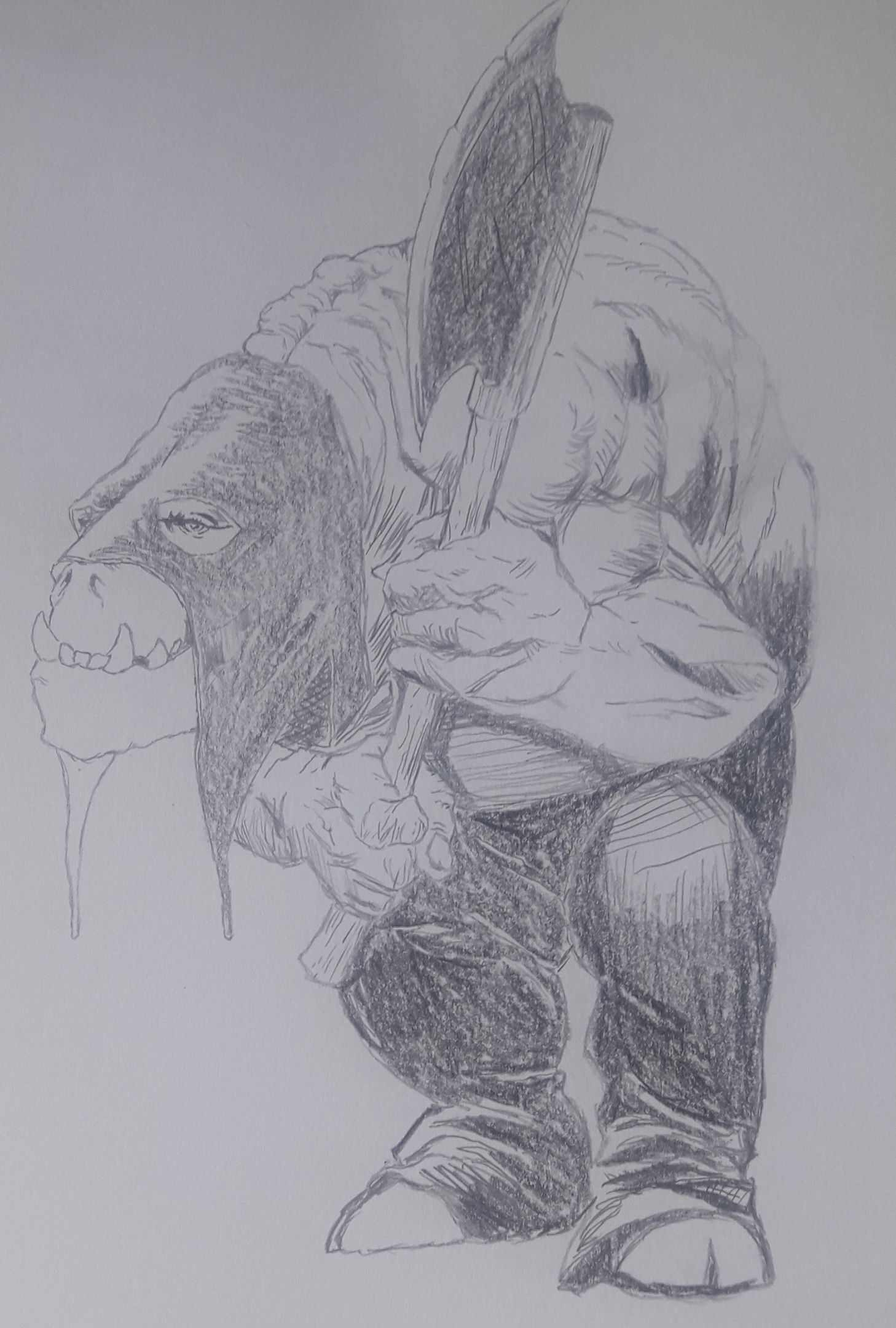 After that, I added more details especially the smaller lines and wrinkles on his face and clothes, as well as on the body.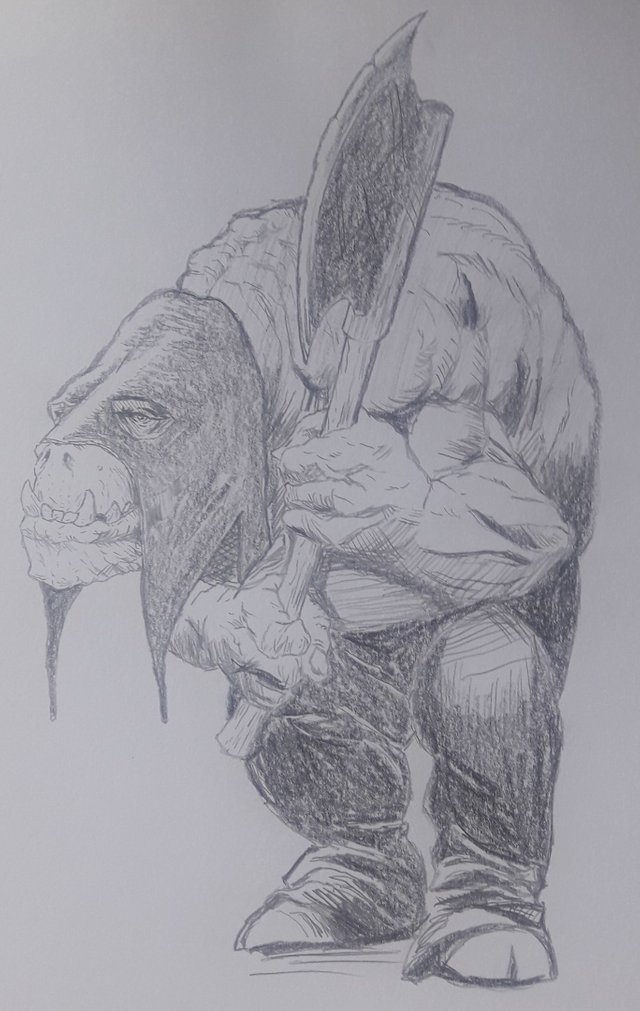 Here's a better photo: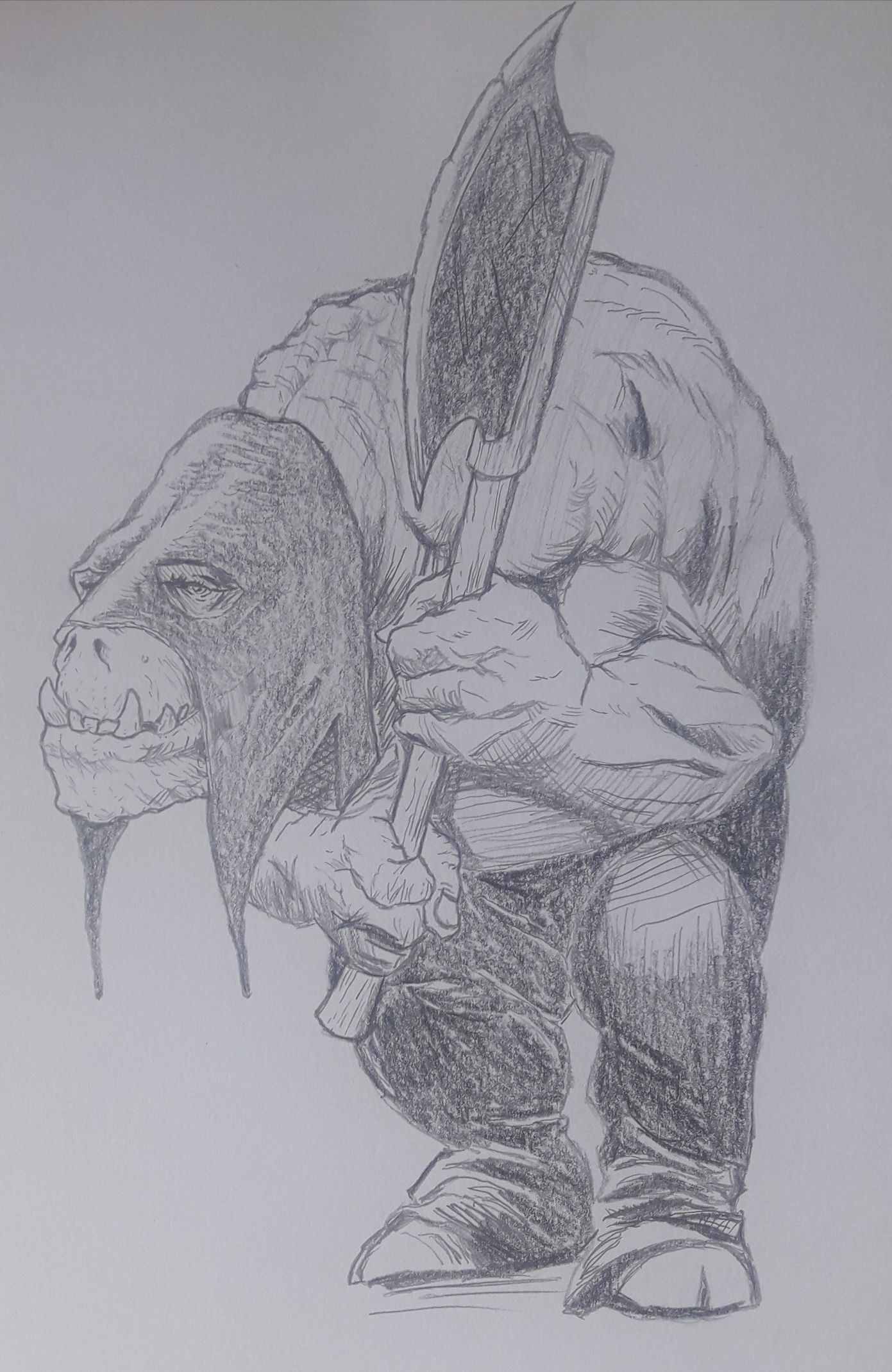 The last step for this drawing is to smudge the pencils a bit to give the shading a more realistic look.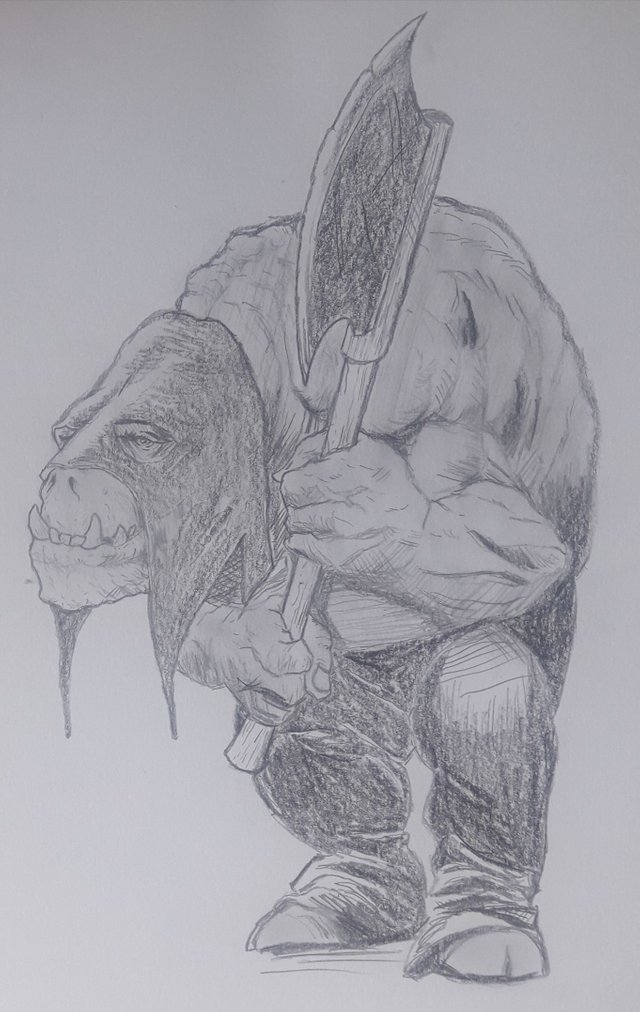 ---
Bonus Round!
This is the bonus round of this post - I made my drawing into Digital Art like what I did with my Lawliet drawing.
I started with fixing the images brightness and contrast a bit: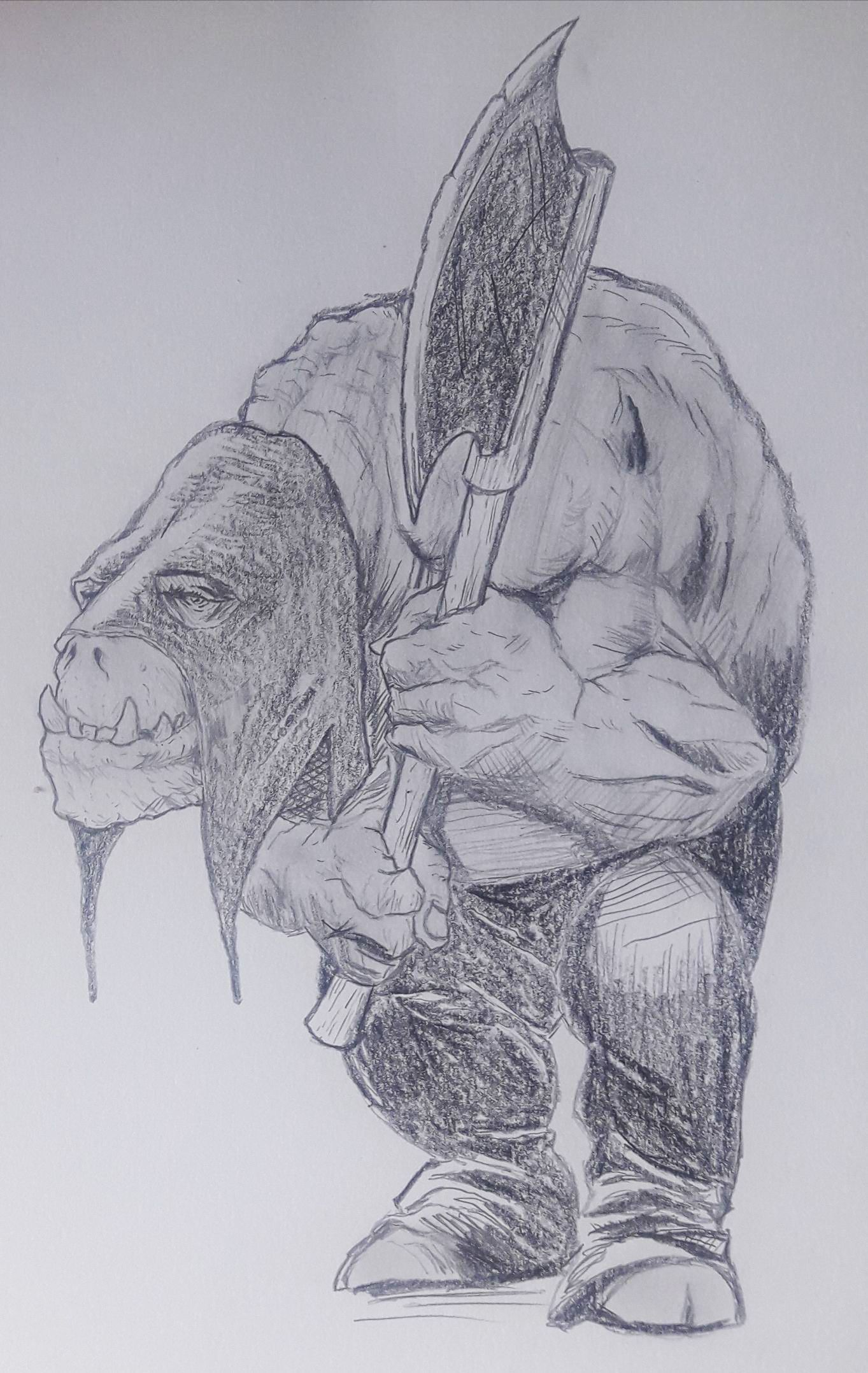 Then I played with the shadows and highlights as well as the midtones: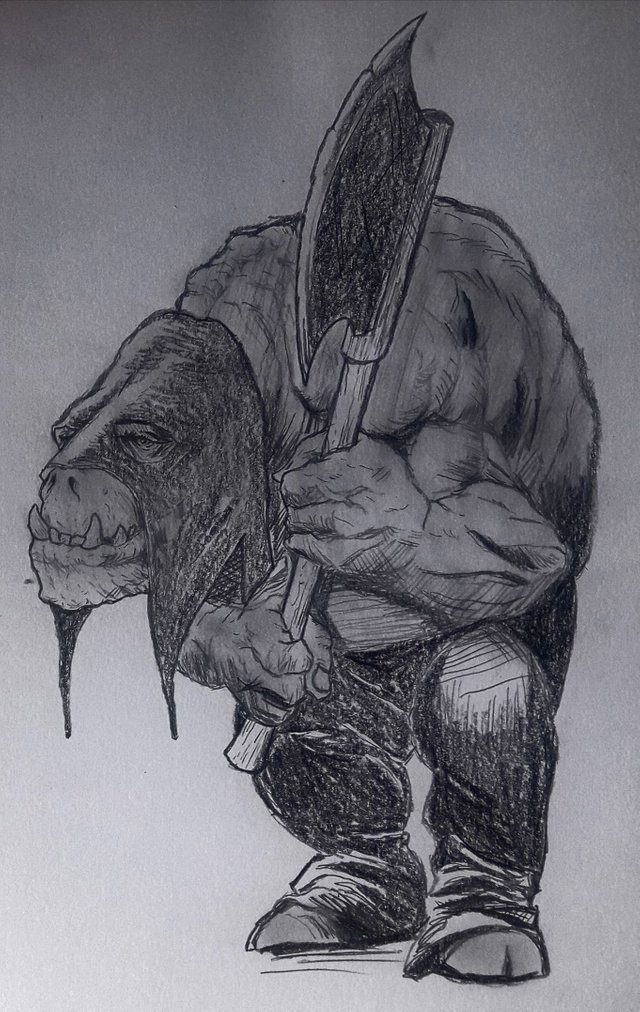 I used the cutout effect to make the lines and colors more simple and easier to work with: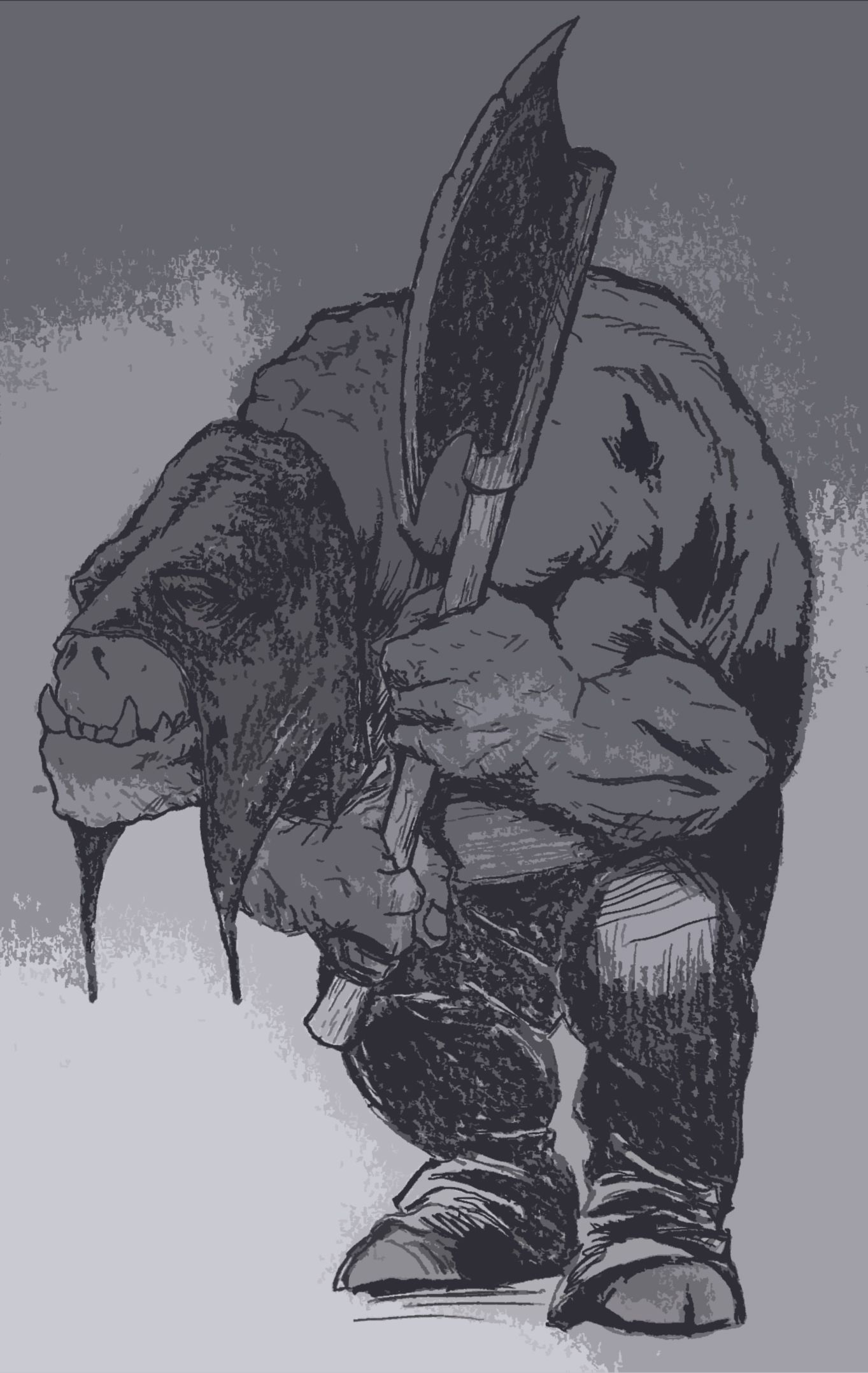 Then, I cleaned up the background of my drawing.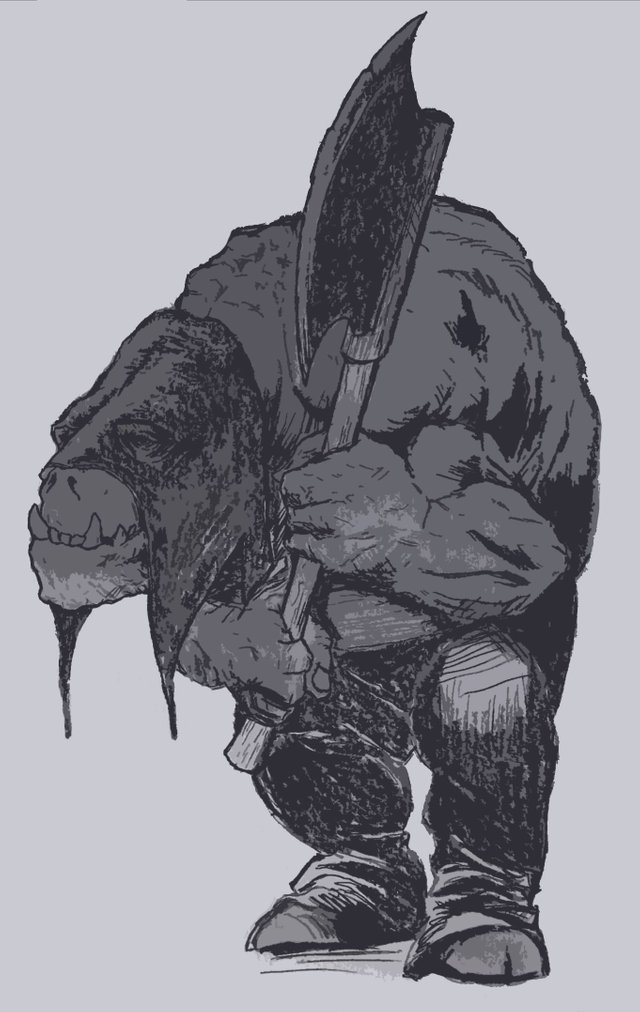 I started coloring it - I made the theme Incredible Hulk - he looks like an ancient hulk ogre.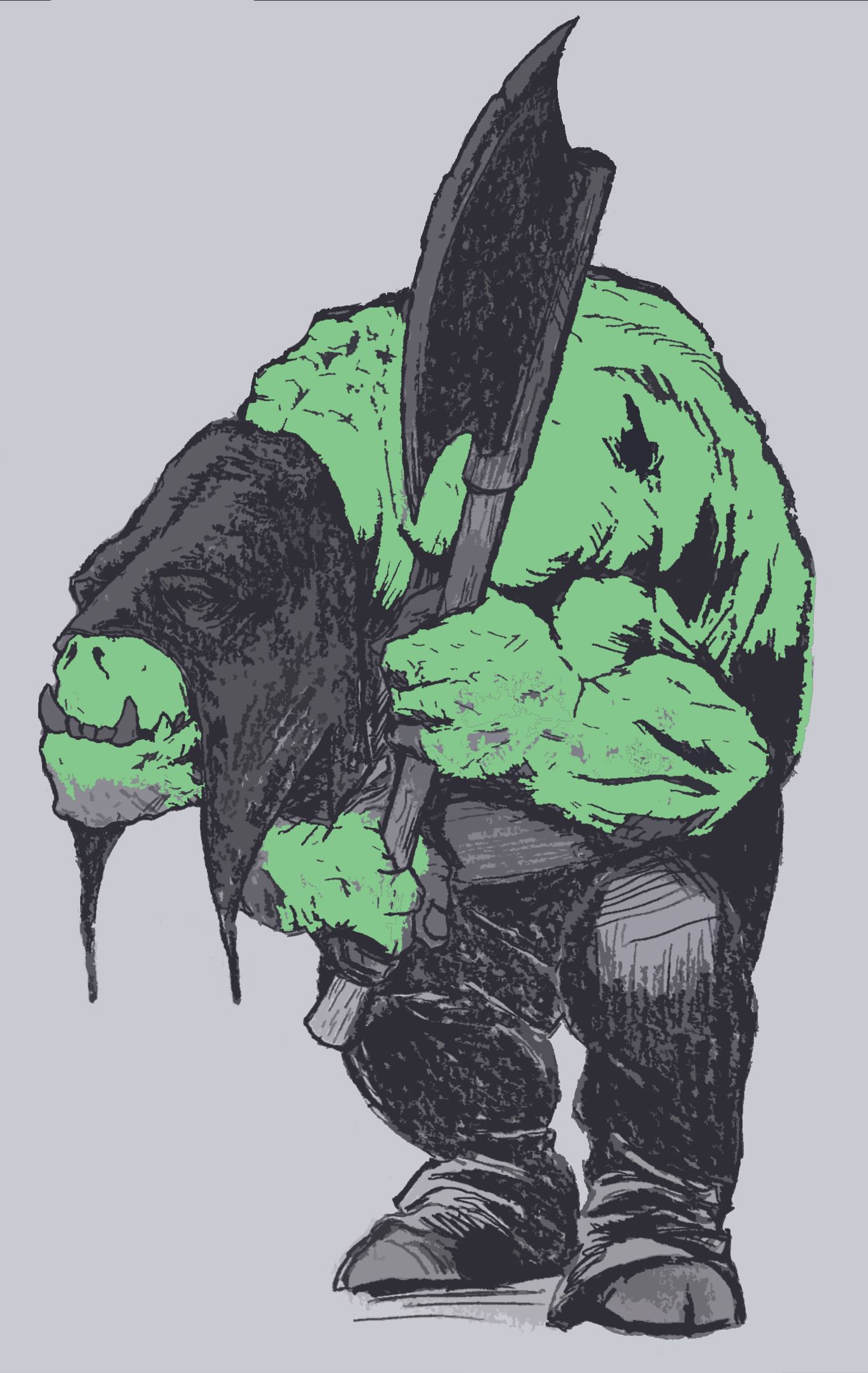 I colored in the rest of the greens - specifically the one around the eyes.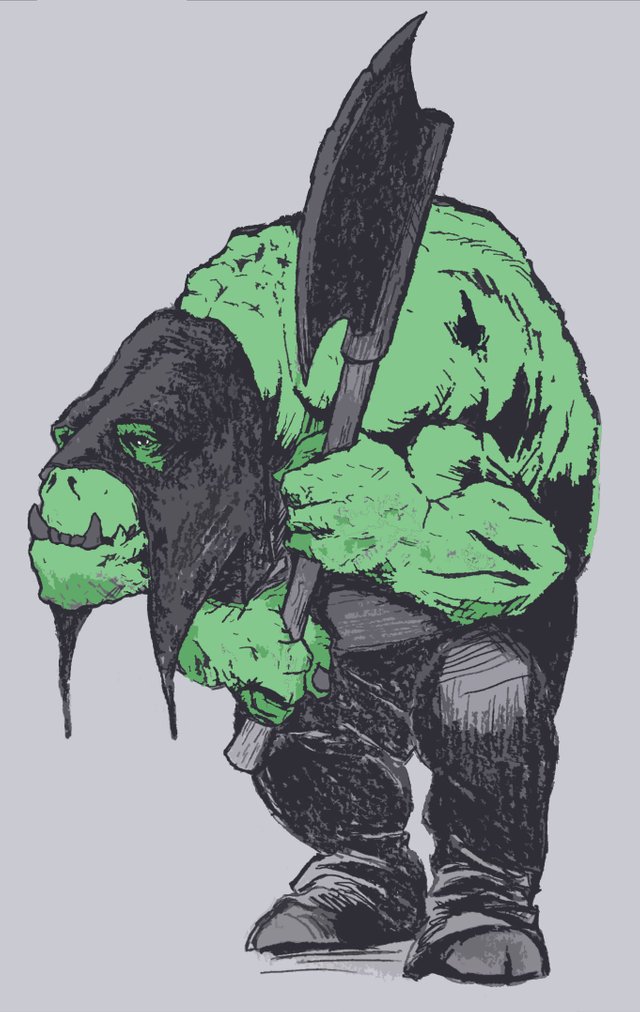 Added some reds in the mix: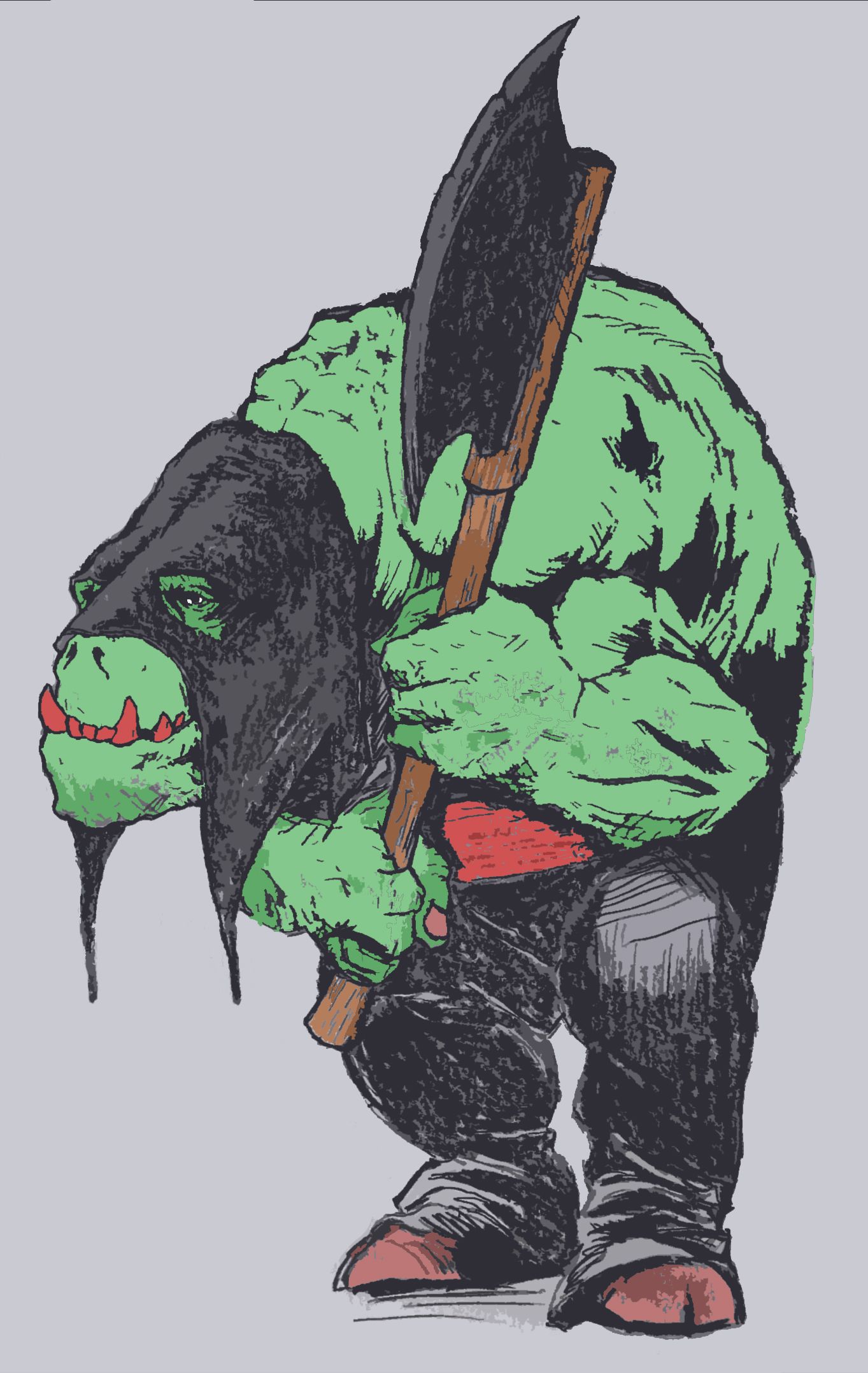 lastly, I finished with purple - for his pants and mask. Now, he looks like this: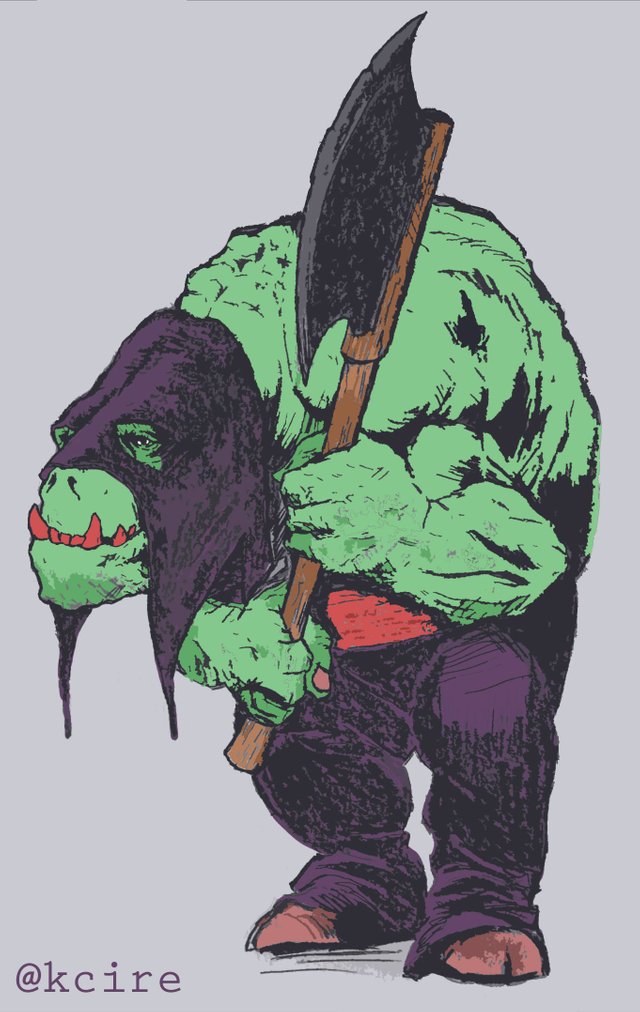 ---
Thank you s much for reading my post and viewing my artwork - I hope to share more of this to you everyday.