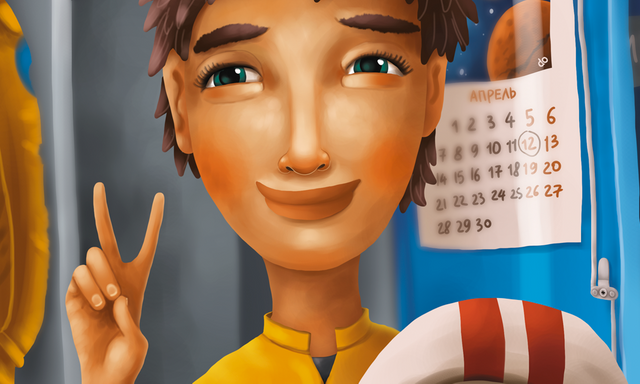 Long time no posts from me. I wish I could spend more time posting daily here but there are lot's of activities to do instead.
You know guys, right now I am working on something really interesting and beautiful for the future of Steem which I can not show and tell yet actually :) Hopefully it will become alive soon but for now here is the third illustration I've done for a calendar about the family business and love for the space travelling.
This story is about dreams, warm family relationships and still life with beautiful happy end.
Sketching
Drafting a sketch was fast since it was the third illustration in a row and I was sure what my client expecting from me. The only thing was since I was drawing faces again and again in the first and second pieces here I've decided to try another point of view showing the main character from the back. It was a concern with the client, he wanted the front view and I could understand him. We had to show this is a same boy after ages passed.
Third piece is showing a grew up boy in his room before space flight. He become a spaceman as his father was dreaming. Second sketch was approved and colored in Adobe Photoshop on my Macbook Pro with the help of Wacom Intuos 3 tablet.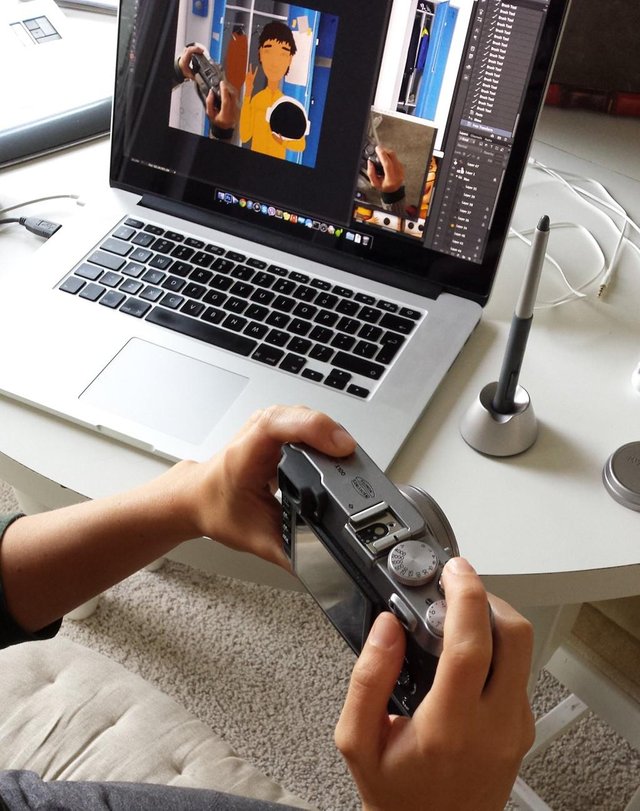 I found this photo in my working folders. You can see real work in progress here. Almost no shadows and details. Just simple silouettes using key colors and a photo of hands with the camera for reference. Shot was taken in 6 of November, 2013 in Odessa, Ukraine. We were living there together with my wife for few months.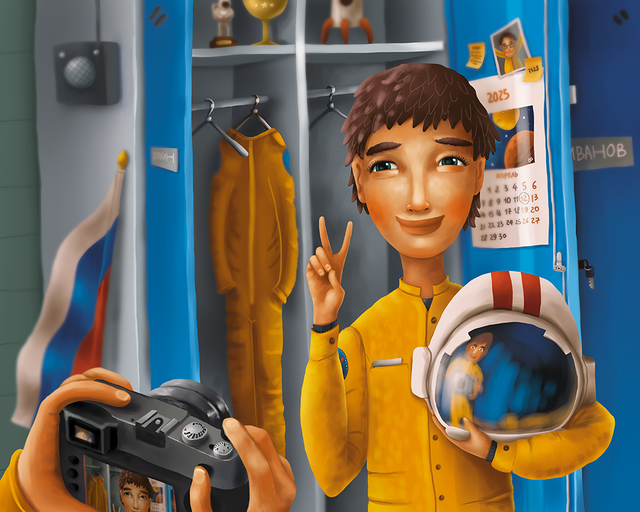 I never shared this project in details before so again Steem motivates me to show it revealing the story. This is the power of blockchain!
| | |
| --- | --- |
| | Check out the beginning of that story and first illustration here in case you've missed it. |
| | Father is working in his office designing the rocket to fly into the space. |

eSteem product lead & illustrator Fil Dunsky