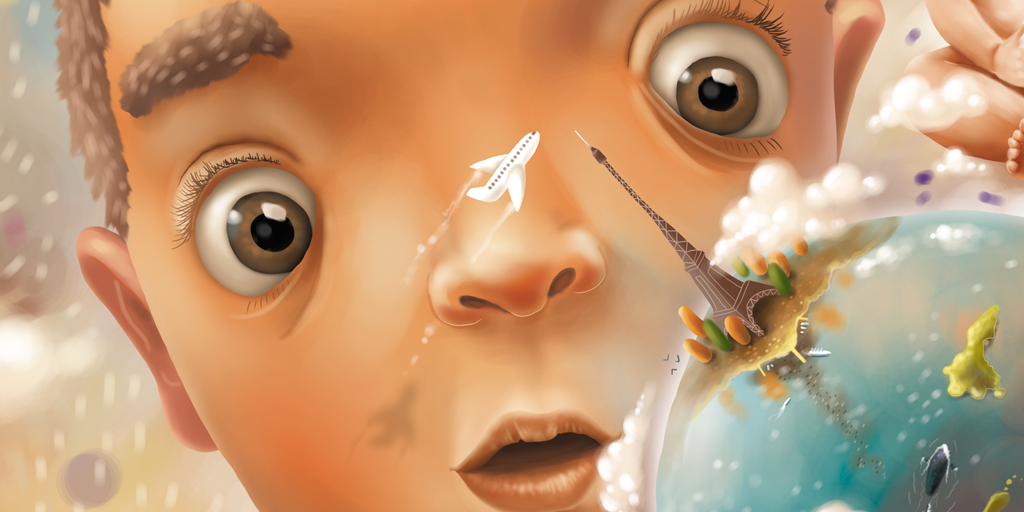 It was really big piece around 5000x7000 pixels (42x59 cm) with lot's of details and good budget. Mail.ru ordered two illustrations for their calendar wanted me to draw my own vision of "My World" sentence here.
Sketch
Since we had been working with mail.ru together for a long time on different freelance illustration orders already they had a faith in me. So I've done this sketch feeling it would be really great piece in final. I've sent it and they said okay, if you think you could make it cool that way in final then you could start coloring.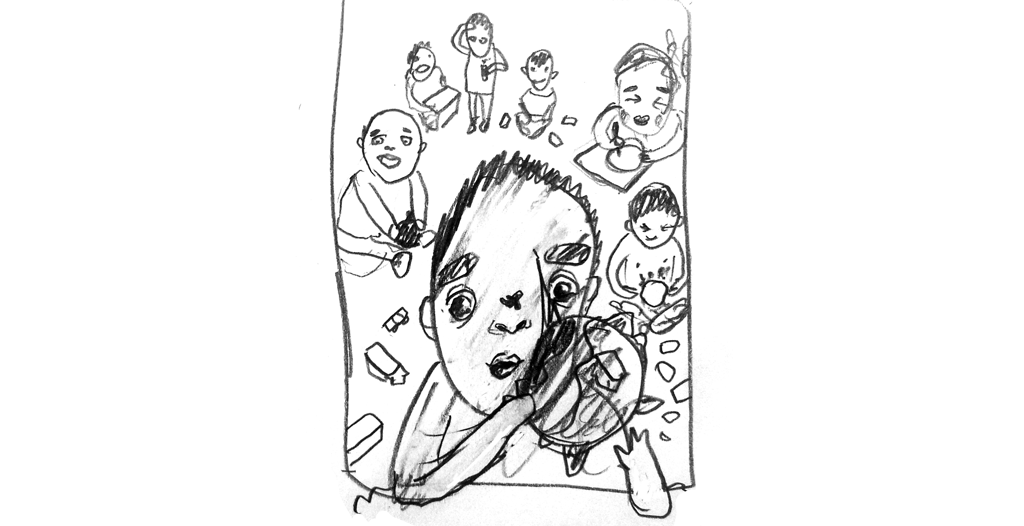 The Process of Creation
I was inspired a lot and started to work on colors and details immideately. I was creating my own world like a God! Amazing feeling! Sketch is the top layer with Multiply option enabled in Layers palette in Adobe Photoshop. Then different layers with simple forms and adding details there.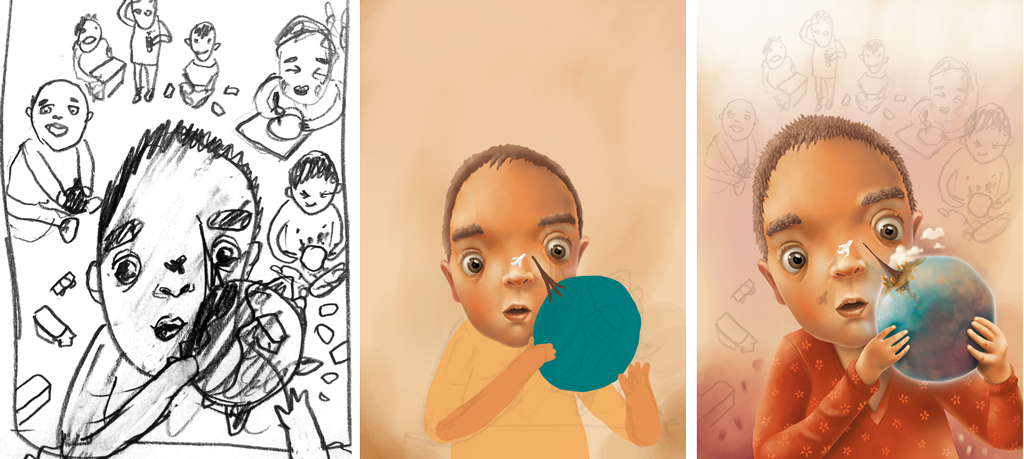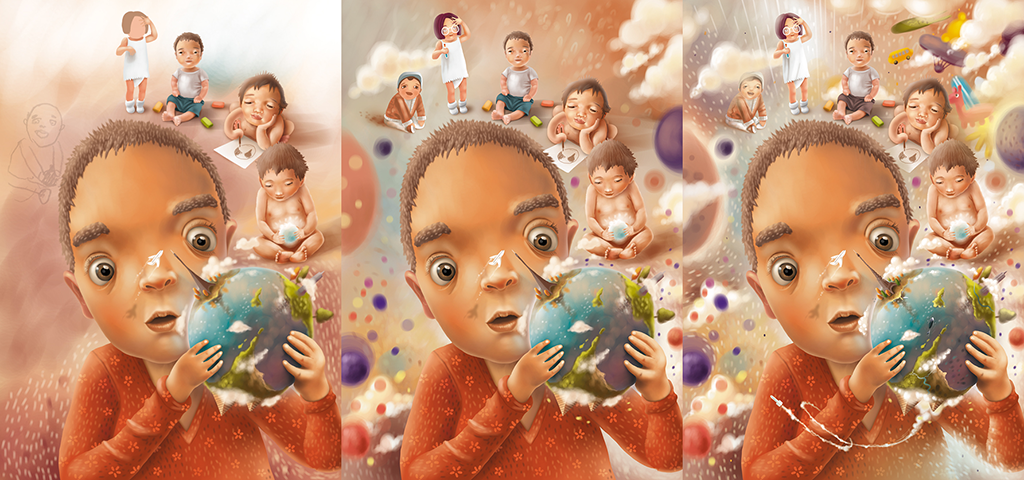 I've worked on this piece for a week or so because of it's big physical size and amount of the details but luckily finished it on time with some extra. Other artist was not able to deliver on time so they've asked me if I would be able to draw another piece and I've agreed. I would show it soon...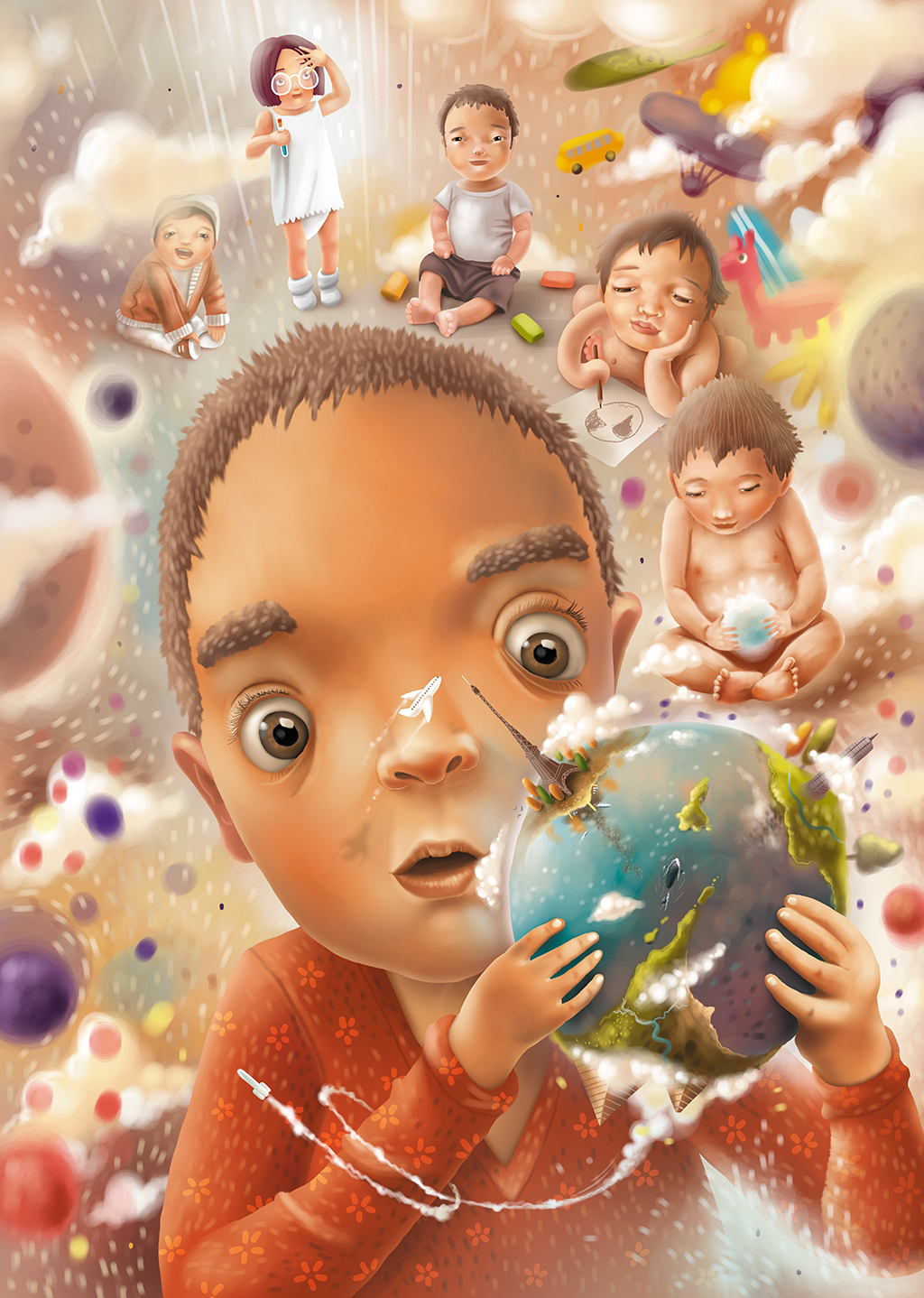 ---
Fil Dunsky: Telegram Channel | Portfolio | Instagram | Facebook