Defense to Breach of Contract - Learn About Law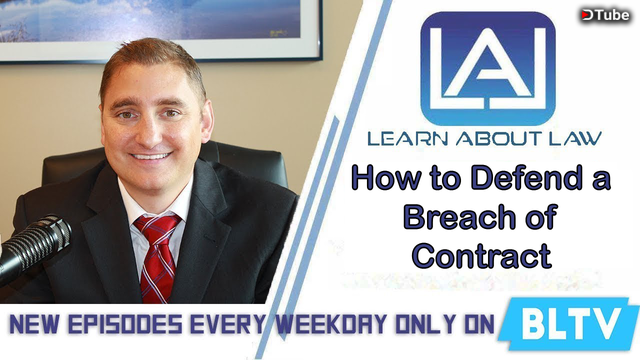 ---
Signing a contact can be intense, confusing and exciting. At the time, it might seem like the best - or only - option for landing your dream job. But, sometimes, that contract can turn out to be less than what you'd hoped for. Or maybe the circumstances have changed and you want out of your contract. Are you stuck working for Evil Corp. just because you've signed your name on the dotted line?
Not necessarily. There are several routes you could take that may help you in getting yourself out of a contract you've signed.
In this article and video, we break down some of the tricks to keep up your sleeve when attempting to get out of a less than favorable contract you have signed. This will help you better understand your options and know which routes are the best paths forward when you're stuck in this situation.
If you want to learn more, check out learn-about-law.com for daily articles and videos, including several on contract and business law.
Here is our full article on the best ways to get out of a contract:
https://www.oflaherty-law.com/learn-about-law/how-to-get-out-of-a-contract-defenses-to-breach-of-contract-explained
---
▶️ DTube
▶️ IPFS