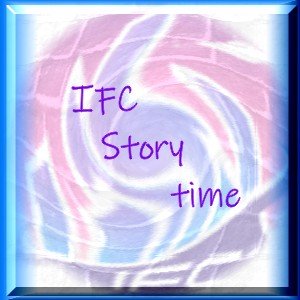 Apolymask looks over himself as he feels the affects of the transport. He slowly looks up to see a giant Grey standing in front of him...
This time Apolymask did not awake from sleeping. This time it was not just a dream.


Peck peck peckpeckpeck peck peck peck uuuuhhhggg she rolled over peckedy peck hid her head in the blanket peck peckpeck peck
Noooo the dream is too good peck peck peck just let me finish my dream PECKPECKPECK
Laying there, cursing the blasted woodpecker, trying not to lose the dream...... they are talking to her again... what was it?
Oh yes
The voices speak always at the dreamy time between wake and sleep. Many times the message is difficult to hold onto upon waking. lingering a bit in dream is required. This time the message is very clear and not lost as so many have been in the past.
"I want to catch a picture from the end of the world where the earth meets the sky"
Stretching and yawning while trying to maintain the dreamtime connection and remember if there was any more in the message. She suddenly remembers something else and awakes completely with a thrill of excitement. Today finally, the journey will end. Today she will at long last reach Cryptopia!
Cryptopia, known far and wide for the magnificent castle. Tales have been spreading of late. Stories told in taverns of the strange goings on there.
A sense of urgency returnes as thoughts dancing through her mind of the residents. The gardens of @simplymike with the magical healing herbs, @eaglespirit with eyes that could see into forever.
As she hoisted her pack to set out she noticed smoke rising from that direction.
Wondering as she walked what ever became of @iexplore and his magic beans, and if @kryptocek is now teaching in his own language house.
Surely @bashadow is at this very moment toiling away at the inn maybe exchanging some gossip with @foxiespirit.
The mind spins with the possibilities to finally meet @eaglespirit and perhaps get a longed for reading!
Still lost in though she barely noticed she had reached the peak until a tickle of smoke in her nose made her look up.
The view would have been spectacular. Looking to where Cryptopia sat at the edge of the horizon.
But something was very wrong the smoke and chaos made it appear as if the world was ending.
From this height she could see the tiny people running here and there through what remained of Cryptopia.
And floating high above it all was the ship. Barely visible two forms outlined in what appeared to be an observation window.
Taking in the scene she quickly made a decision and rushed down the hill in the direction of what could only be described as a war zone.
This was not at all how she has envisioned her arrival.

This time Apolymask did not awake from sleeping. This time it was not just a dream.
But the voice... no the feeling that entered his mind was a familiar presence. Almost soothing in the message it sent through his being.
fear not for they are stronger than you know
even now they collect remnants from which to rebuild
As he watches from above he can see that it is true. The panic has subsided. The people below are heading out but not only to escape the destruction.
Each person is collecting what they can carry. Bits and pieces what is left of shattered dreams.
A lone figure silhouetted by the sun Goes unnoticed amid the clouds of smoke as she also picks up a a chunk of a once glowing crystal and trails along behind. Adding interesting objects to her pack along the way.
One object in particular will work its way to the very bottom of her bag. Where it will remain, forgotten for a very long time.
Humming a little tune she follows trailing behind the townsfolk.
🎜 🎝 🎝 this is the home of the ifc 🎜 🎝 find your information & 🎜 🎝 🎝 and bring it to me 🎝
She freezes dead in her tracks as the memory hits.
The message from the dream....
I want to catch a picture from the end of the world where the earth meets the sky
The sunlight glints against something on the ground shifting attention back to the present.
She tosses it in her bag, and continues on humming her little song.
🎜 🎝🎝And so we all gather and take up the task 🎜 🎝
🎜 🎝find the best info for the man with the mask🎜 🎝 🎝