AXEL IEO will be live in two days on ProBit!
Almost two years in the making but AXEL kept their promise and it's now time to go forward with the IEO. They said they won't be going public without a working product and now, when the IPFS pinning facility
is up and running and more products on the way, they seem to be set to get some serious funding from this IEO and move forward with their ambitious goals - to change the internet and bring privacy back to the users.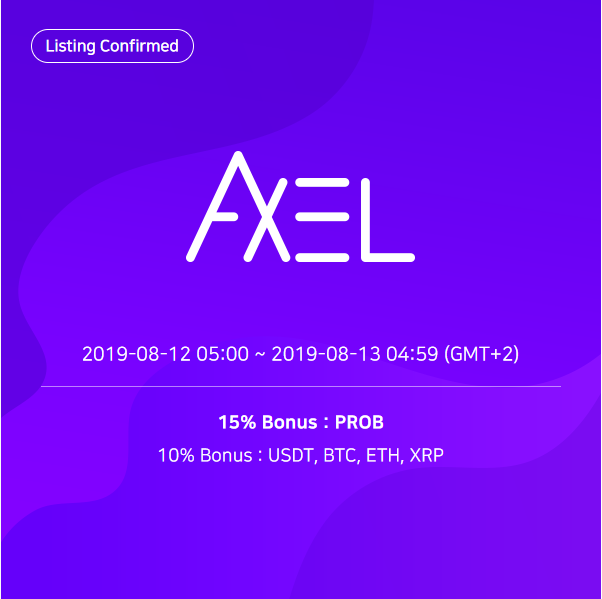 Some important IEO info:
1 AXEL = 0.2 USD
15% Bonus for PROB
10% Bonus for USDT, BTC, ETH, XRP
Softcap 100,000 USD
Hardcap 1,000,000 USD
Date 2019-08-12 05:00 (GMT+2)
All other relevant info can be found here.
This is one of those that you probably don't want to miss because it is very rare to see a company entering an IEO phase AFTER they released a working product. Apart from that, AXEL has always been focused on user privacy, something we are lacking in the online world for a couple of years now.