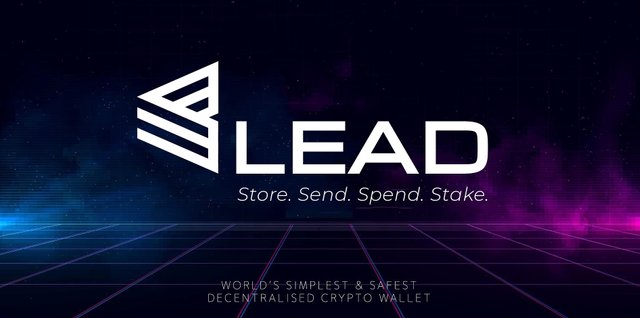 Lead token is the native currency that is used for fueling the services and products that are sent to the Lead Wallet. As such, the Lead token is being made a utility token because it will be absolutely needed for the assessment of some major service areas of the Lead Wallet.
Goals Of The Lead Wallet Team
It is a commitment of the Lead Wallet team to create and provide simple but sophisticated cryptocurrency wallet application that will enable anyone, be it a rookie or an expert to send, receive, store and swap or exchange cryptocurrency assets at the convenience of the users without the need for providing or storing a user's data.
Lead Wallet also acts as an enabler of all its users across the globe at any given time to conveniently spend their cryptocurrency assets in an exchange for the things that they have always wanted to buy. Additionally, Lead Wallet has been tested to constantly make researches and to provide very excellent blockchain technology and cryptocurrency application scenarios that can prolong and further the adoption and use cases of cryptocurrencies.
Principles of Lead Token and Lead Wallet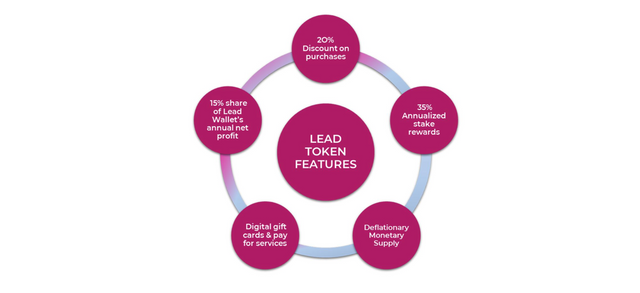 For a user to effectively enjoy all the services and products that are offered by Lead Wallet, as an Android or IOS user, all that is needed for the user is to go straight to the Android play store or the iOS app store and download the Lead Wallet App. It will require less than a minute for a user to set up their Lead Wallet account for a startup.
Lead Token
The Lead Token is an ERC-20 token which is used to fuel all the products and services that are being delivered on the Lead Wallet. With all these, the Lead token is just like the heart of the Lead Wallet App. Actually, the Lead token is designed from the ground up to have a natural demand because the services of the Lead Wallet themselves become even more popular.
Advantages of the Lead Wallet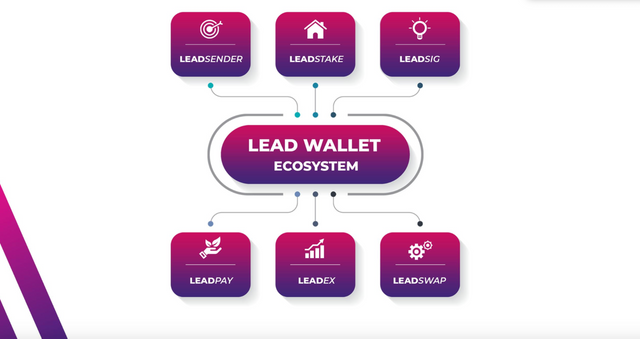 Quarterly Profits Used For Buyback: The Lead token is designed in such a way that it has a deflationary monetary system in which 30% of the Lead Wallet quarterly profits can be used to buy back Lead from the exchange market and these bought back tokens will permanently burn.
Reward For Lead Token Staking
There is a reward for staking on Lead token when a user chooses to stake their Lead token with the Lead Wallet app, the user will be able to get up to 35% rewards for staking.
Annual Lead Token Profit Sharing
Subsequently, the holders of Lead tokens will also have a great opportunity to share approximately up to 15% of the Lead Wallet's annual net profit, and this can go on for a minimum period of three years.
WrapUp
A lot of cryptocurrency projects out there do not really care about the natural demand and where their tokens would come from. Lead token and Lead wallets are created to grow together. More users for the services would mean more natural demand for the Lead token as well.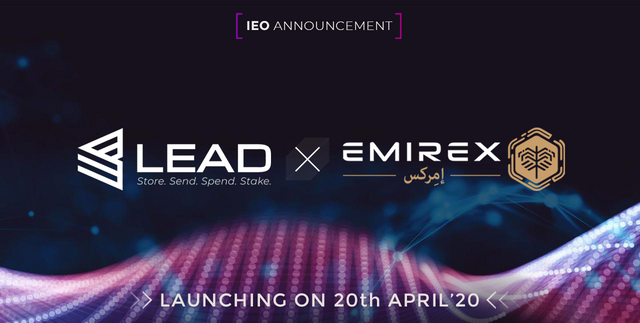 We have awesome news for readers that are interested in purchasing Lead tokens. Starting from the 20th of April, you will be able to purchase them on EmireX exchange at the price of 0,04 USD per token. Do not forget to create an account and fill up your wallet before participating.
Some useful links:
Website: https://leadwallet.io/en
Whitepaper: https://github.com/leadwallet/docs/
Twitter: https://twitter.com/leadwallet
Telegram: https://t.me/leadwallet
Facebook: https://www.facebook.com/leadwallet/
Reddit: https://www.reddit.com/r/LeadWallet/
Medium: https://medium.com/@LeadWallet
Linkedin: https://www.linkedin.com/company/leadwallet/
Github: https://github.com/leadwallet/
Youtube: https://www.youtube.com/channel/UCtYmCwQar24UGt_RfZufb8A
IEO Page: https://bit.emirex.com/tlgleadwallet
Autor:
Bitcointalk: cribusen
Telegram: @nik95rnd