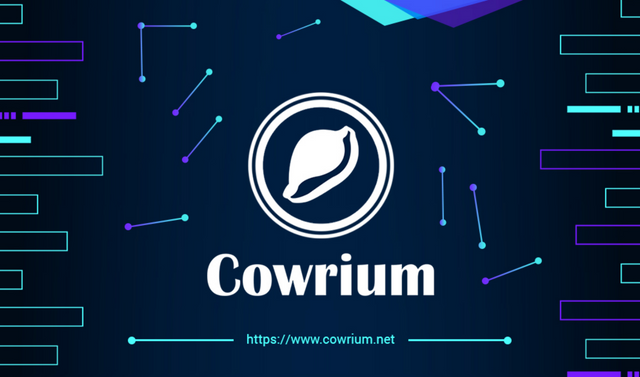 Due to recent situation with Coronavirus, traditional finance gives its best to keep the world running, but unfortunately it is not enough anymore. Stock markets are crashing, USA is printing 6 billion dollars without any reason and the possibility of inflation and global financial crisis is not impossible. It is time to find new ways of financial transactions, especially for small and middle range companies that will guarantee fast transactions, low fees, 24/7 availability and security for customers. Cowrium is that kind of solution that would help to gain all those advantages.
Platform Features
Cowrium is a platform that is based on blockchain and was created to help companies in SME industry to reach the biggest amount of customers and to provide the best possible financial assistance. Cowrium Platform consists of 5 main entities, let us go through them together:
A multidimensional smart contract: Cowrium blockchain is going to have Proof of Stake protocol and Proof of Work protocol, meaning that it would be possible to mine Cowrium and run masternodes that would protect the network

Cowrie, a mass-oriented cryptocurrency: Cowrie is going to be the native token of their ecosystem. After researching more than 25 main cryptocurrencies, Cowrie combines all the main advantages.

Cowdex: a decentralized exchange that is going to use atomic swaps for comfort trading. Furthermore, a huge advantage of a decentralized exchange is that the whole process would run anonymously, without a need to pass KYC or bind a banking account.

ErrandBoy: a money transfer assistant that will help users to send money anywhere in the world. Errandboy is going to an app, that will transform fiat money into cryptocurrencies and will allow to make transfers in any cryptocurrency of your choice.

Cowrie Stability AI: an Artificial Intelligence based assistant, that will monitor market with only one goal, to protect Cowrie from inflation, volatility and to ensure token stability throughout the time.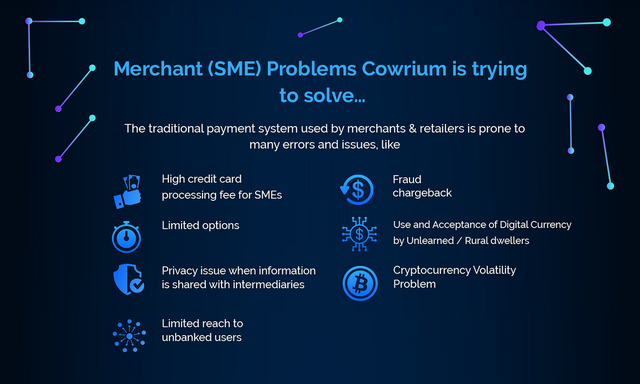 Besides those 5 entities, Cowrium will provide a huge number of other advantages for their clients. For example, customers would be able to implement blockchain payment gateways that will allow them to reach bigger audience and to extend their possibilities. Furthermore, Cowrium would help ICOs to collect funds during their sales rounds in any cryptocurrency and to do it fast. Instantsend technology provides an insane speed of 0,5 second per payment.
Masternodes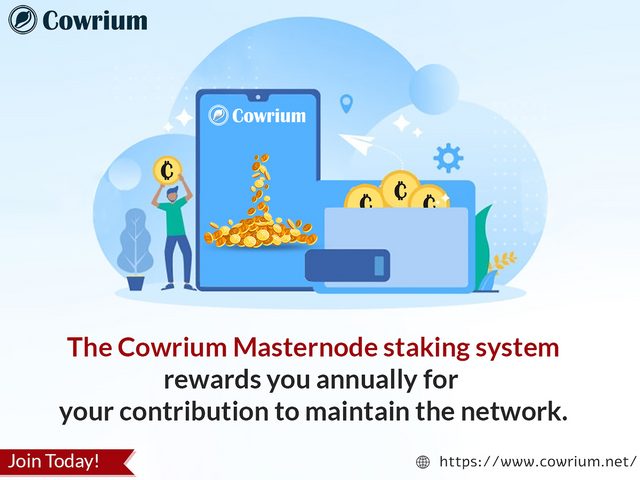 Speaking about advantages for blockchain enthusiasts, Cowrium is a minable coin, which means it is possible to run masternodes. The holy grail of anonymity, safety and speed of every existing cryptocurrency. There will be two options for token holders to run a masternode. Firstly, you will need 10.000 CWR coins, a VPS and some of your time to kick things off. Advanced users and true believers could run a CWR masternode+, which requires 100.000 CWR tokens. Masternodes would be able to earn around 50 % per year, the more you stake, the bigger the rewards are!
Token Sale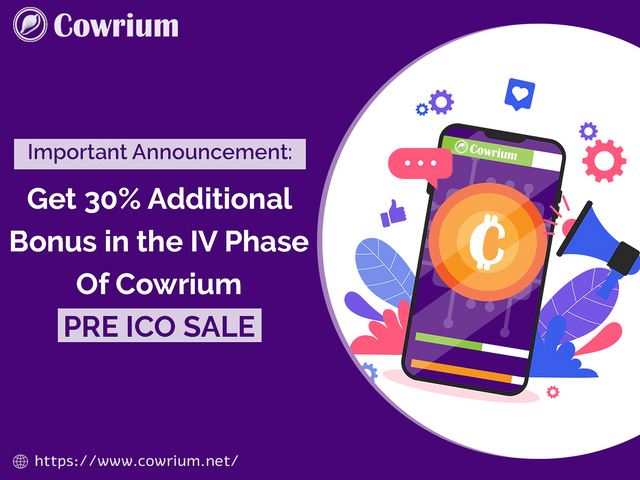 Nevertheless, Cowrium is still a very young project and they are still in their fundraising stage. ICO is up and running science 1st of January and will be held in 5 phases. The first three phases have been successfully concluded. The 4th one is still live and will end on 30th of April. The current token price of CWR token is 0,0425 USD per token, and if you hurry and purchase CWR tokens during the 4th token sale phase, you will get up to 30% bonus. Staring from the 1st of May the final token sale stage is going to launch and will end on May 30. The token price will increase up to 0,045 USD per token. According to Cowrium Roadmap, they have already released a prototype and after the end of ICO on the website, IEO on big exchanges will take place. Later in 2020, Cowrium is going to launch its decentralized exchange, mobile mining, wallet payments and Errandboy beta launch. The complete launch is planned to be in Q1 2021.
Conclusion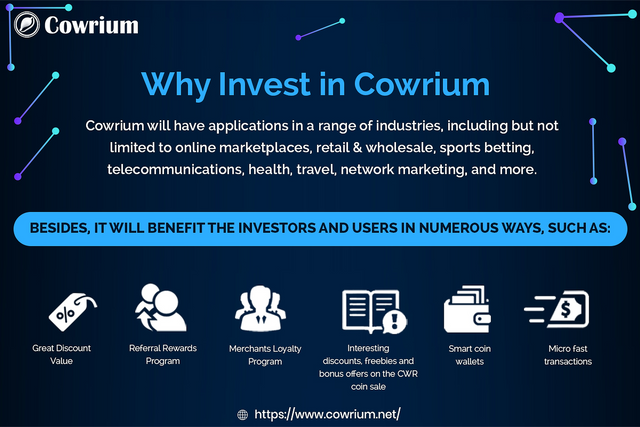 All in all, Cowrium project looks really perspective, especially when you take the current world situation in count. New financial strategies and new technologies are going to move industry forward. It is a perfect opportunity for small and middle enterprises to become more familiar with blockchain technology, to get onboard and ensure a lot of advantages that Cowrium platform provides for their customers.
Here are some important links, to get more familiar with Cowrium:
Website: https://www.cowrium.net
Whitepaper: https://www.cowrium.net/cowrium-whitepaper.pdf
Telegram: https://t.me/cowriumgeneral
Facebook: https://www.facebook.com/cowrium/
Twitter: https://twitter.com/cowrium/
Medium: https://medium.com/@cowrietoken
Autor:
Bitcointalk: cribusen
Telegram: @nik95rnd
ETH: 0xb1ac9db0d6a1ec291f427ad03fc3b632e1e93a56