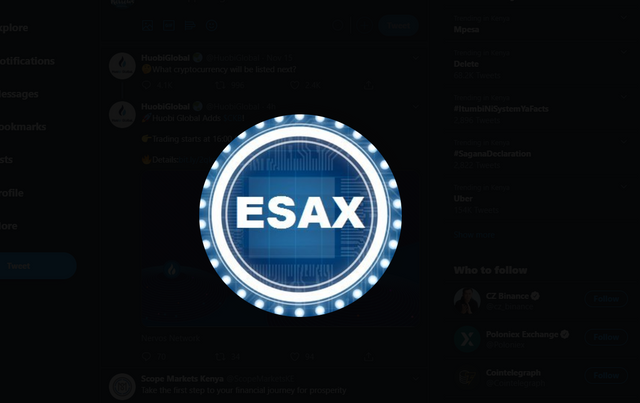 ESAX platform is going to change the game upon its official launch.ESAX is a platform that has been created by individuals who understand the needs of crypto traders, and thus all of their features are fueled by the urge to solve trader's problems.ESAX platform will be a trustless,permissionless peer to peer crypto exchange and trading platform which is going to be driven by a network of traders, users, and investors, autonomously.
ESAX is going to be all about their users, traders, and investors, which is why these three participants are going to be the fuel of the entire ecosystem. ESAX is going to have a fixed price, independent and completely secure crypto money, ESAXC which is going to be based on the powerful blockchain technology. It is exciting to hear and see new coins emerging every other day in the crypto market because this means that as a crypto enthusiast and trader, I have the chance to potentially invest in the next big cryptocurrency.
The ESAX platform team is looking to develop a unique application for their native crypto, the ESAXC coin. The most exciting thing about blockchain technology and cryptocurrencies is that there are always efforts to ensure that the end-user can access features and services in the simplest ways possible. Nowadays, all that I need to access what majority of blockchain projects have to offer is a smart device and an internet connection.
The ESAX application will enable companies that will have become a part of the ecosystem to pay and credit transactions in an easy manner and with maximum security. Companies will thus not experience the complexities of conventional fiat transactions because ESAX will be a platform based on blockchain technology. The ESAX team has already released the price of one ESAXC to be equivalent to 1 USD, and there are no intentions of changing this value.
Whether a user, investor, or trader, I will be able to easily change my ESAXC coin to the local currency at any time on the ESAX exchange platform. The beauty of crypto exchanges lies in the fact that liquidity of these digital currencies is guaranteed. The ESAX centralized crypto exchange is going to be a platform where I will be able to easily sell and buy my tokens without the difficulties of a fiat exchange. The other exciting thing is that my transactions are going to be completely free.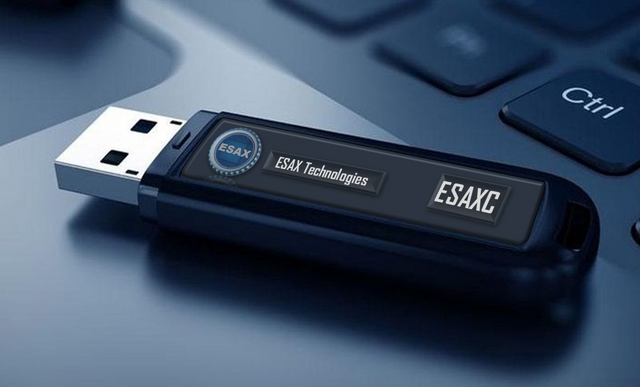 There are times when I need loans to complete my projects, and it is usually difficult trying to find banking institutions that can lend me the required loan at favorable terms. This issue is, however, about to be eliminated because ESAX platform is going to offer me an ESAXC money loan without formalities and at very low-interest rates. This way, I will be able to count on ESAX for financial emergencies, which is one of the main reasons the platform should be supported at whatever cost.
CONCLUSION.
ESAX platform has so much to offer to the entire world, and the only way the world will be able to experience the full potential of the platform is if it becomes a success. I cannot wait to see ESAX fully operational and become massively adopted by people around the globe.
🔗 Website: http://esax.tech//
🔗 Whitepaper: http://esax.tech/whitepaper/whitepaper-esax.pdf
🔗 Bitcointalk ANN Thread: https://bitcointalk.org/index.php?topic=5197649.0
🔗 Telegram: https://t.me/esaxPRICE
🔗 Twitter: https://twitter.com/ESAXTechnologi1
🔗 Facebook: https://www.facebook.com/ESAXTech//
🔗 Linkedln: https://www.linkedin.com/company/esax-technologies//
🔗 Medium: https://medium.com/@esaxtechnologies
🔗 Reddit: https://www.reddit.com/r/ESAXTechnologies/
🔗 ESAX IEO Link: https://p2pb2b.io/token-sale/ESAX/1
══════════════════════════════════
★ Author: jamesndungu1
★ BitcoinTalk Profile: https://bitcointalk.org/index.php?action=profile;u=1856049
★ All Images credited to ESAX Technologies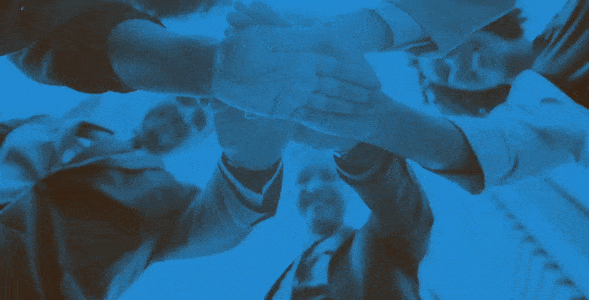 ══════════════════════════════════