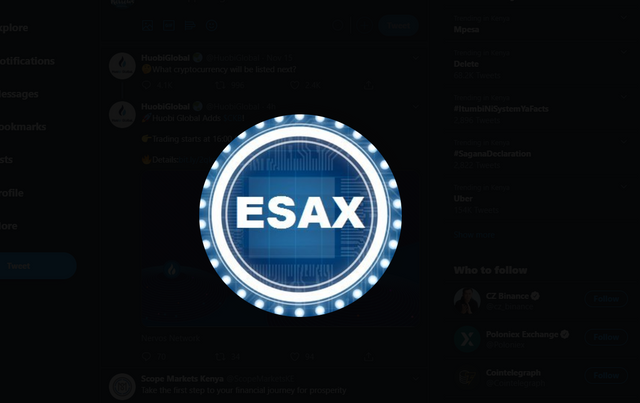 Ever since the first cryptocurrency was created, there has been a non-stop buzz about this incredible digital currency. People all around the world are after more knowledge of digital currencies, and more coins are getting created and listed on an almost daily basis. I for one was not left behind by this blockchain revolution. Before there were ever cryptocurrencies was a huge trader in some of the major fiat exchanges.
My trading, however, became a whole lot interesting and beneficial when I started venturing into the crypto market. Crypto exchanges are growing by each day, and enthusiasts such as me, are here for that. If you haven't yet thought of trading in a crypto exchange, I believe that by the end of this article you are going to be convinced.
Trading in cryptocurrencies comes with numerous benefits, the major one being the volatility of these digital currencies. It may sound like a problem, but it is a huge part of what makes this market super exciting. You can be able to explore a range of opportunities and decide to go long or short term, but you must carry out your research extensively and develop a risk management strategy.
There are many other benefits of trading in cryptos, but I am going to introduce you to an innovative project which is all about making a trader's experience the best one they have ever had — ever heard of a centralized crypto exchange? Well pay attention because today's project is a platform that is based on blockchain technology and has so much to offer, among them being a centralized exchange.
I am talking about the ESAX platform, where the main focus is going to be on customer satisfaction. A trader, investor, or user of the platform is going to enjoy a range of features like borrowing loans, trading on the ESAX centralized crypto exchange, peer to peer escrow and others. The ESAX platform is going to thrive on transparency, security, and professionalism to ensure all participants are fully satisfied.
ESAX is a platform which is developed by ESAX Technologies, a company that has been in the market since 1999; thus the level of professionalism is unquestionable. The ESAX exchange is one where you can have crypto to crypto trading pairs for coins and utility tokens only. The exchange is going to be in charge of your funds, unlike decentralized exchanges. The ESAX exchange is going to be the most trustworthy.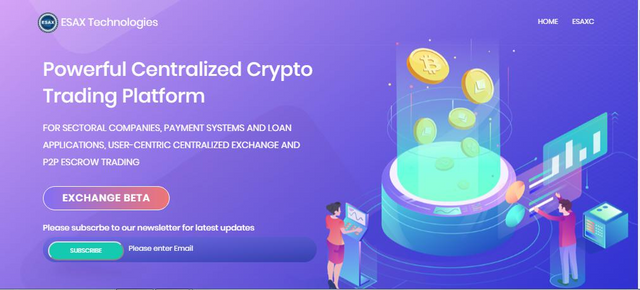 Have you ever been a victim of a hack or lost the private key to your digital wallet? If yes, then you understand the frustration that comes with this, which is why ESAX is going to be your ideal crypto exchange. A centralized crypto exchange means that you trust a party with your funds in such a way that if you lose or forget your wallet's private key, you cannot lose your digital currency holdings.
On the ESAX exchange, there will be maximum anonymity, which is going to protect your identity online and prevent cases of hacks. On top of this, the exchange's security system is going to state of the art. Therefore there is absolutely no reason to question the security of your funds on this amazing and innovative platform.
CONCLUSION.
Check out more about the ESAX platform on their official website and social media pages to ensure that you fully equip yourself with all the information you require to know about this project. See you on the platform!
🔗 Website: http://esax.tech//
🔗 Whitepaper: http://esax.tech/whitepaper/whitepaper-esax.pdf
🔗 Bitcointalk ANN Thread: https://bitcointalk.org/index.php?topic=5197649.0
🔗 Telegram: https://t.me/esaxPRICE
🔗 Twitter: https://twitter.com/ESAXTechnologi1
🔗 Facebook: https://www.facebook.com/ESAXTech//
🔗 Linkedln: https://www.linkedin.com/company/esax-technologies//
🔗 Medium: https://medium.com/@esaxtechnologies
🔗 Reddit: https://www.reddit.com/r/ESAXTechnologies/
🔗 ESAX IEO Link: https://p2pb2b.io/token-sale/ESAX/1
══════════════════════════════════
★ Author: jamesndungu1
★ BitcoinTalk Profile: https://bitcointalk.org/index.php?action=profile;u=1856049
★ All Images credited to ESAX Technologies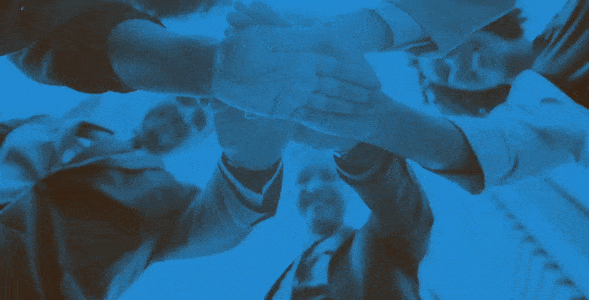 ══════════════════════════════════