TOKOIN: SETTING THE MSMEs ECOSYSTEM ON THE PATH TO MORE GROWTH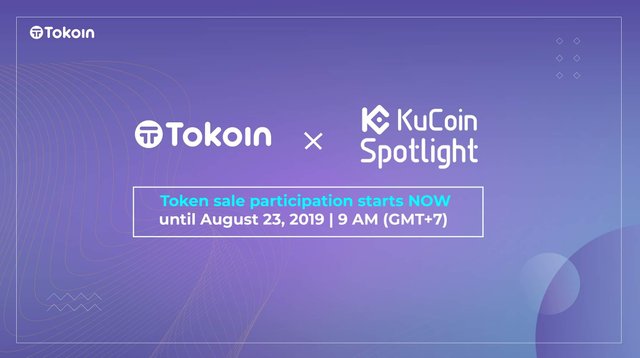 Every day we are bound to meet new innovations which will change the world; before now no one believed the blockchain space will triumph amid all the things said about it but alas it pulled through. A careful look at blockchain technology shows that it offers what humans need thus standing out to a great extent from other technologies, but that doesn't mean it can't work with other technologies. In fact, I have come across a project which was made up of blockchain, AI and Big Data at the same another which incorporated blockchain, AI and Robotics. This is actually the good thing about blockchain, which irrespective of the platform in question, it can be implemented on an already existing platform, industry or systems or on an upcoming platform.
In order to develop a good blockchain platform the team involved ought to have the necessary experience thus leading to the development of a reliable and valuable platform which will contribute a whole lot to the betterment of humanity; and one of such platform is TOKOIN.
In simple terms, Tokoin is a platform based on blockchain with the aim of bringing a great turnaround in the MSMEs ecosystem.

ALL THERE IS TO KNOW ABOUT TOKOIN
Why Do We Need Tokoin?
To begin with, there is always a reason why every platform is created and in the case of Tokoin, it is to enhance the MSMEs ecosystem so that it can contribute to the growth of many country's economies. But however, what is there to enhance about the MSMEs ecosystem is what someone will ask.
It has been found out that one of the pertinent issues in the current MSMEs ecosystem is lack of trust; you and I know that in order to conduct any type of business in the world, trust is one of the important factors to consider. Thus owing to this lack of trust in the current MSMEs ecosystem they tend to be at the receiving end thereby making their users or services providers like Banks to stay clear from them. In the same way, with the lack of trust in MSMEs ecosystem of which banks steer clear from, this also results in lack of the appropriate capital needed to boost productivity etc.
Therefore it can be seen that with the lack of the needed capital, the business expansion won't be possible while the economies of scale in many countries won't be attainable for small-scale businesses.
Tokoin's Solution
Like earlier stated, Tokoin is based on blockchain thus leveraging its features thereof and one of the most important features is decentralization; that is to say, all information recorded on the blockchain can't be manipulated by anyone in addition to being transparent for all to see.
Therefore owing to this amazing opportunity within the blockchain, Tokoin aims to leverage blockchain thus making it possible for the MSMEs ecosystem to have a reputation they will be proud of thus having the confidence to approach their users and services providers.
Tokoin platform is built in such a way that all transactions will be recorded on blockchain thus guaranteeing users a credibility scoring which is needed in order to approach their service providers. On the other hand, Tokoin partners will have access to relevant data thus making it possible for users to have access to the funding which will lead to business expansion. Also, with blockchain, all transaction data is immutable while being traceable which in all leads to reliability and trust.
Furthermore, In a bid to make it possible for MSMEs to have reputable and trusted identities on Tokoin platform, the digital sector was utilized therefore making the creation or obtaining of Digital Business ID possible. With this ID, MSMEs will be able to record, track their business processes as well as building their credit scoring which they will share to other Tokoin partners thus opening more opportunities for them.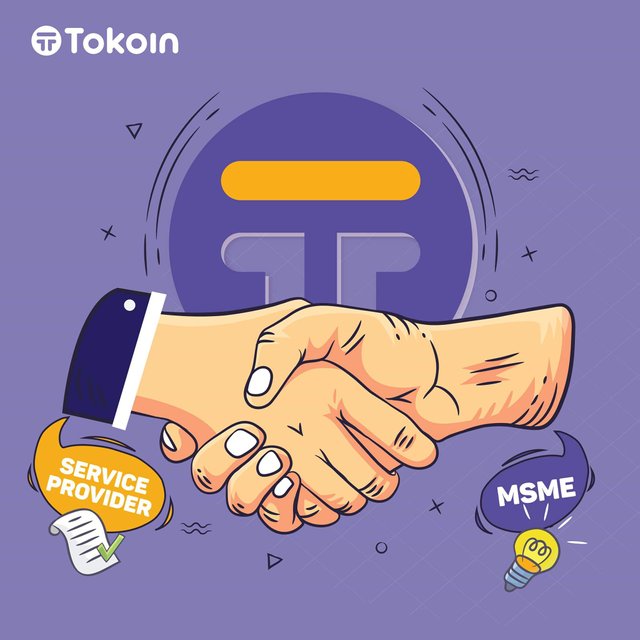 CONCLUSION
A careful look on Tokoin shows that the platform is out to cause a revolution in the MSMEs ecosystem which will lead to the growth of economies of scale. Tokoin is based on blockchain thus being transparent with all data immutable as well as ensuring their security.
Owing to the expertise within Tokoin as well as its aim to ensure it achieves its goals and objectives Kucoin cryptocurrency exchange will be hosting its (Tokoin) IEO on its Spotlight on 23rd August.
The following link has the necessary information: https://www.kucoin.com/news/en-kucoin-spotlight-will-launch-tokoin-toko-on-august-23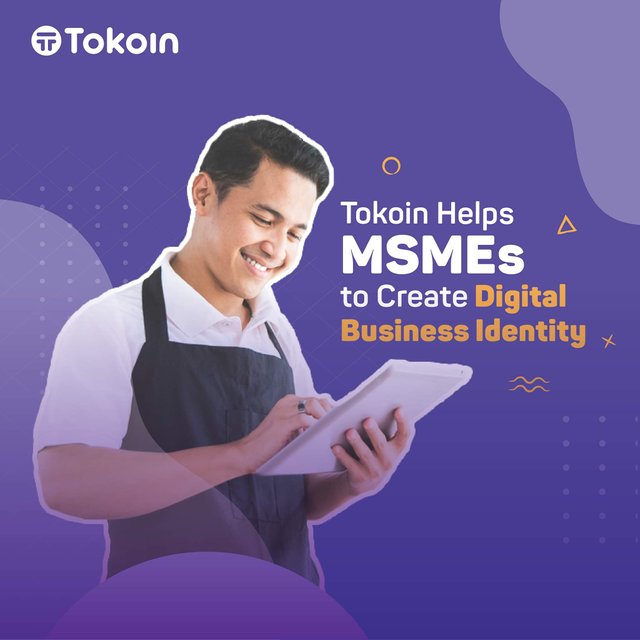 IMPORTANT PLATFORM LINKS
Website: https://www.tokoin.io
Twitter: https://twitter.com/TokoinOfficial
Telegram: https://t.me/tokoinglobal
Medium: https://medium.com/@tokoin
Whitepaper: https://www.tokoin.io/whitepaper/Whitepaper.pdf?id=05f5c9d62d22ae24ea82
One Pager: https://docsend.com/view/g26ja62
Quora: https://www.quora.com/profile/Tokoin-Official-1
Reddit: https://www.reddit.com/user/TokoinOfficial
Subreddit: https://www.reddit.com/r/tokoincommunity/
Btt: aemma
Btt link: https://bitcointalk.org/index.php?action=profile;u=2328723