IEEE hosted HotICN2018 in Shenzhen, China, discussing Blockchain technology and Future Network
This week, the Institute of Electrical and Electronics Engineers (IEEE) co-hosted the Conference on Hot Topics in Information-centric Networking (HotICN2018) with Peking University Shenzhen Graduate School. The IEEE is an international association of electronic technology and information science engineers. It is currently the world's largest non-profit professional technology society. The conference consisted of two sessions the "Blockchain Technology Industry Forum" and "Future Network Technology and Engineering Academician of the Chinese Academy of Engineering"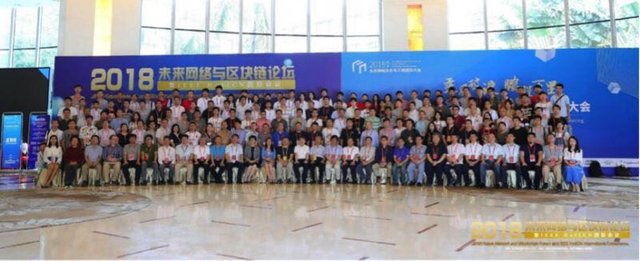 Dr. Jerry Chen, Operation Director of China for QLC Chain, was invited to participate in this summit. Liu Yunjie, Chen Xiaohong, Gao Wen, Fan Wenfei and other academicians of the Academy of Sciences and Engineering Institute as well as influential blockchain technology research scholars such as Si Xueming, Bai Shuo and Lei Kai discussed the potential benefits for Blockchain technology.
During the conference and the sharing sessions, the experts highlighted the following items:
Blockchain technology has attracted government bodies, enterprises, and academia because of its ability to create a more secure and cost-efficient transmission.
Aside from the Finance industry, Blockchain technology can be applied to network communications, especially the "future network" that will provide services to the real economy.
Both Blockchain technology and "future network" need to increase the research of the underlying infrastructure of network communications.
Blockchain technology has been more and more acknowledged as an essential part for the future network construction.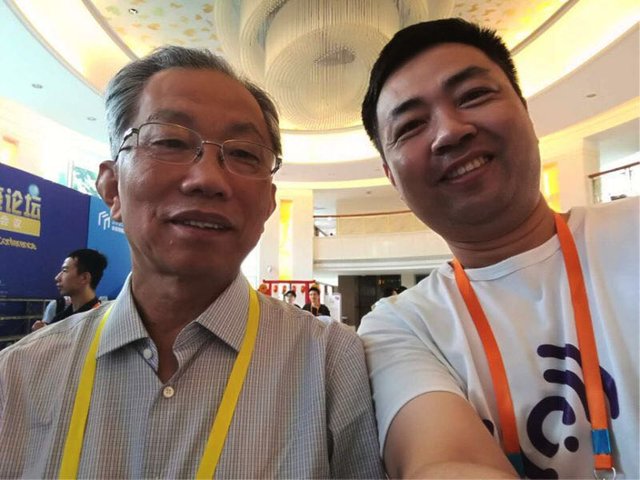 The Father of the Internet in China, Liu Yunjie, with Dr. Jerry Chen, Operation Director of QLC Chain. Liu Yunjie is academician of the Chinese Academy of Engineering, Director of China Unicom Science and Technology Committee, and Dean of Jiangsu Future Network Innovation Research Institute. He delivered a keynote speech on "Building a ubiquitous cloud network." The National Future Network Experimental Facilities (CENI) presented a national mid and long-term plan for significant science and technology construction of infrastructure from 2012-2030, which will provide a network experiment platform for various advanced applications.