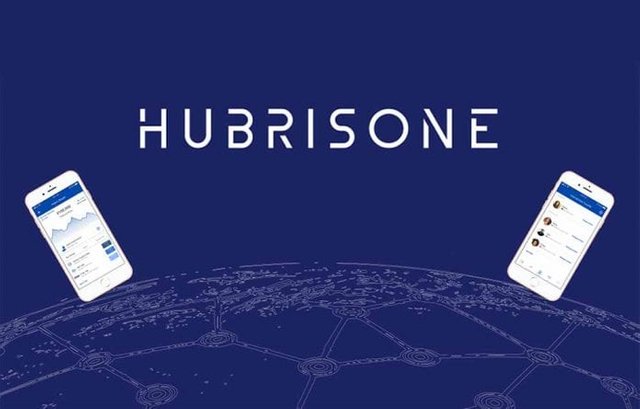 Today I continue to talk to you about Hubrisone project. From difficult to ideas, and finally the solution they give "Necessity is the mother of invention". From the look of the cryptocurrency money market since the time bitcoin was created and until now. Now let's take some time to talk about bitcoin.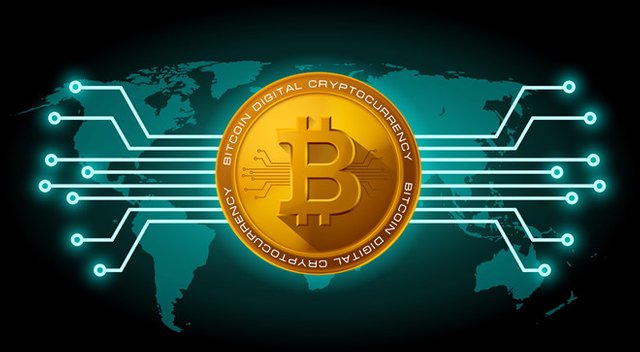 The birth and development history of Bitcoin cryptocurrency currency also faces many difficulties and ups and downs so that it can reach the same level as today. Bitcoin was designed by Satoshi in 2007 when he believed there was a virtual currency available for you to trade on the Internet.

It is mentioned on Satoshi's payment method. Satoshi is an anonymous person and so far no one knows his true identity. On January 3, 2009, the bitcoin began to be used, and the first transaction was made in bitcoin, on January 12, 2009 by Satoshi designer himself and a cryptographer Hal Finney. History of bitcoin appears for the first time on the exchange with the exchange rate of 1 dollar = 1,309 bitcoin. After a while, the bitcoin has lost confidence because of the security theft of bitcoin transactions because of online payments. By October 22, 2010, for the first time, the bitcoin coin was used to buy and sell, a pizza with 10,000 bitcoins, but this transaction is still traditional, not online payment - 1 pizza carrier and guest pay by transferring bitcoins to pizza owners.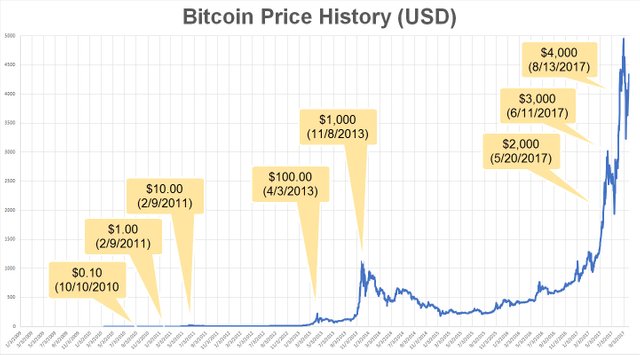 Bitcoin is the " next generation" of gold: Overall, Bitcoin has many characteristics and mechanisms of operation in the financial background almost like gold. The government can hardly intervene in the process of digging, exploiting and using Bitcoin. Bitcoin is not "metamorphosed", easy to exchange, stable in availability, intrinsic value doesn't change much between countries. Bitcoin is like gold, if the whole world uses Bitcoin directly in payment transaction activities, then the financial background will not have inflation. Because the amount of Bitcoin as well as gold is fixed, they are not like paper money, are "printed" in a way by the government is allowed to decide, issued. So, using Bitcoin as a common currency, international payment means do not need a "gold guarantee" mode, because Bitcoin is now equivalent to gold. And the use of Bitcoin as a common currency for the world makes businesses no longer face exchange rate risks, transaction costs also drop to very low levels.
The trend of cryptocurrency money and bitcoin in the future: In my opinion Cryptocurrency is a trend that is hard to avoid in the future. However, new things to replace the old will have to go through extremely difficult periods, especially when it threatens the authority of the authorities. Bitcoin is growing very fast, but it can also "die off" in the future because of government intervention. Moreover, it is possible to see that Bitcoin is not currently used in accordance with the original function, but it is expected when designing: Payment function. Bitcoin market is being speculated and manipulated by big speculators, the big "sharks" that every wave "tails" create waves in the market. Perhaps, after those velvet curtains, there are those who are whispering: "I will sell the chains, and collect fresh money from you." However, remember in philosophy: "when the development of things phenomena tend, the tendency to repeat the first phase but at a higher level, develops in a spiraling way." Is it, Cryptocurrency is similar to gold but at a higher level?
Perhaps this is the time when we need to be aware of the value of bitcoin and cryptocurrency money. And Hubrisone's team also realized this, they had the idea and now they are and are starting to implement their ideas. I think this is their idea that will come true in the near future.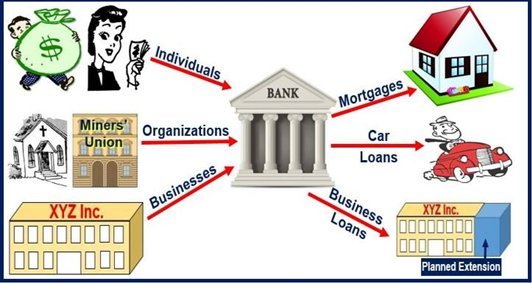 Talking about fiat money or cryptocurrency money cannot fail to mention the bank. The bank was born to be recognized as one of the most miraculous inventions of world history and it is constantly innovating to fit the socio-economic situation in each period. Especially in the current economy, the Bank is an indispensable part and it always holds an important position in the national economy with major activities such as currency, credit and payment in which payment a particularly important role. The bank is considered the lifeline of the economy, its activities cover all socio-economic activities, this is an intermediate activity associated with the movement of the entire economy. Banking business is a special type of business with monetary objects. The bank is the financial intermediary between depositors and borrowers so the Bank will be an effective instrument to regulate the economy as well as some non-economic sectors. Although not directly creating material wealth for the economy, but with its own operating characteristics, the banking sector plays an important role in promoting the development of the economy.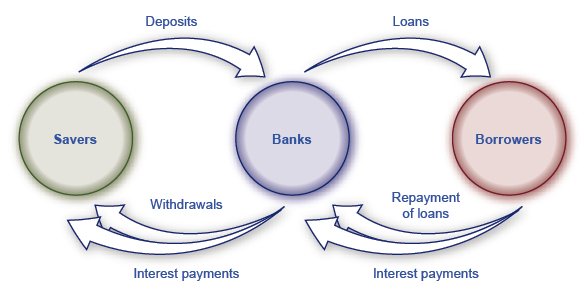 I can list some of the bank's roles:
• Secure payment networks
• Providing financing and access for people to buy their dream homes, cars or holidays
• Help people pay for services and goods
• Creating jobs for millions of people
• Moves billions of payments everyday globally
Although its role is very important, the banking system also reveals many disadvantages: poor customer service, it has not satisfied the needs of customers (Old fashioned and outdated verification systems, long waiting time, long transaction time, customers have to wait…). Especially the transaction fee is very high, in case you transfer money overseas, you have to wait a long time before the new transaction is done.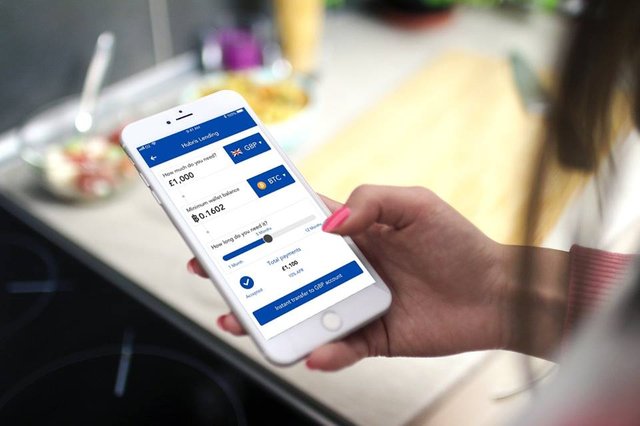 Why am I talking about money, banking? Because Hubrisone recognizes the important role of banks in the financial economy. And they can't deny it, Hubrisone's idea is to combine banking with cryptocurrency money. The Cryptocurrency World Needs a Bank. Hubrisone have made it extremely easy and simple to create a bank account in GBP, USD and EUR dominated currencies. Users will be able to transact, transfer and store funds as they would in their bank account today. For free.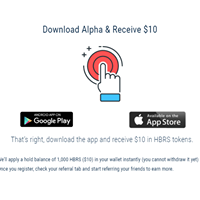 All solutions offered by Hubrisone are encapsulated in one of their applications. You can find this app on google play or app store, it is available. Just need a digital bank account, users can use to pay salaries, pay electricity bills, pay water bills, pay services, pay goods. Or you can use that account to lend and save. Fast international transfer, Hubrisone has applied Stellar's block chain technology. Benefits it brings include:
• Real-time traceability and tracking of funds, you'll know when and where your transfer is at all times
• International payments using the Stellar blockchain Connectivity across international banking payments networks
• An instant on-demand settlement, when you transfer with faster payments.
All transactions will take place quickly, and ensure absolute safety, especially without geographical limitations. You can refer to more information at:

Website: https://www.hubrisone.com/
Telegram: https://t.me/HubrisOneOfficial
Twitter: https://twitter.com/hubrisone
Bitcointalk: https://bitcointalk.org/index.php?topic=5036334
Bounty: https://bitcointalk.org/index.php?topic=5091901
Author: yenyen143
Bitcointalk Url: https://bitcointalk.org/index.php?action=profile;u=2370719