ICON, $ICX
ICON, $ICXBTC - Support currently in place is in the 0.00044 area (#1 on chart) and next major resistance is at 0.00050 (#2 on chart). There is not much resistance between both of these which could be worth a consideration for a trade on the 4hr chart.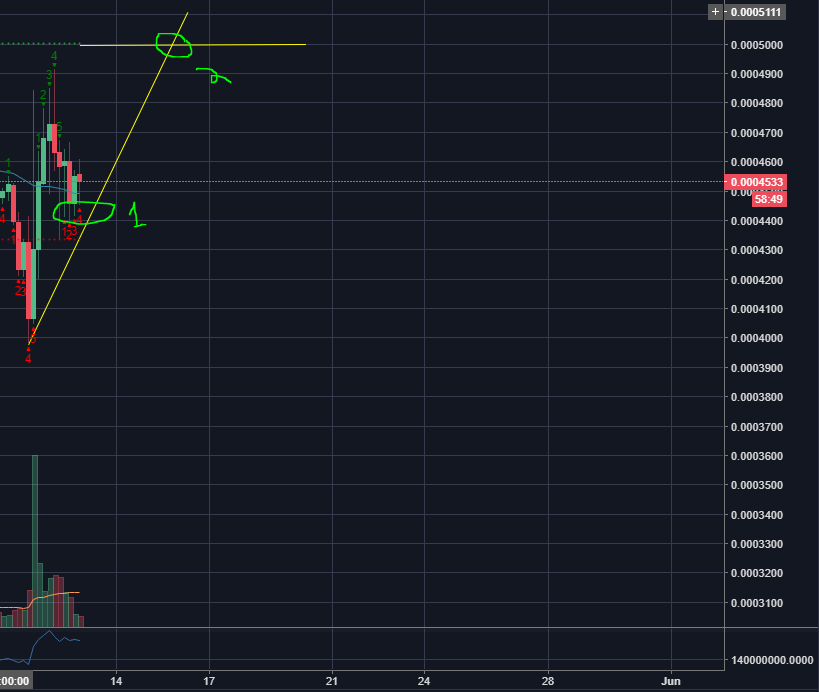 Fundamentals:
If you believe in blockchain as the future you must also believe that it's necessary for the different blockchains to communicate properly for a seamless environment. Imagine Sprint not being able to connect with AT&T customers. One word: Interoperability.
Roadmap Prelims:
Iconest webpage launch
SAMSUNG
newly listing on Coinbit
Roadmap Co-Main Events ...
May 24: Icon's first ICO, Bluewhale starts token sales and only accepting ICX and ETH
June 30: ICX/ETH DEX launch! LFG