swedencornet (Core Net) is based in Stockholm, Sweden. It manages complex Blockchain Hybrid-Cloud Infrastructure. It has competency in Information Security, Privacy, Reliable Operations, Governance, Compliance and Risks Management. swedencornet is also verifying and producing blocks in Telos Decentralized, Governed Blockchain Networks (and other EOSIO Chains). https://telos.eosx.io/account/swedencornet
swedencornet proudly announces that it became the 1st "P-Rep" Candidate with off-chain pre-registration process with the brand/team name "ICON Sweden". We have been following ICON project since the ICO. We believe on the vision of ICON "Hyperconnect the World", introducing a new era of decentralization. We see the future in which thousands of independent blockchains with different governance frameworks interconnect and transact with each other without intermediaries. We want to be a productive player of the ICON echosytem (ICONSENSUS) to ensure realization of the ICON vision.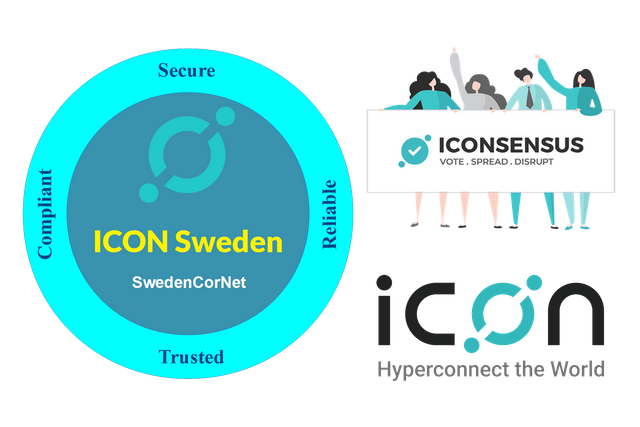 ---
"We are confident that new innovations in Blockchain Technology, Business, and Governance Models (as introduced by ICON, ICONstitution) has the potential to fundamentally change The Global Economy and Social Systems. It has the potential to empower it's communities, it's user base, as well as involved stakeholders. We are deeply committed to contribute towards the growth of transparent, fare, and decentralized ICON blockchain ecosystem."
– CEO Maliha Mushabbar
---
What is ICON?
The ICON Project has been designed to enrich everyday lives through "connection". ICON Project is redefining the meaning of communities. ICON is building a decentralized network where diverse, independent, and global communities with their own autonomous governance frameworks will be able to connect. Transactions on the ICON network are verified via a ledger shared within the community network itself, not controlled by a centralized authority. ICON Network is one of the largest blockchain networks in the world. The diverse communities with different blockchains will be able to exchange values without intermediaries. It will help to realize mass adoption of the blockchain technology and Hyperconnect the World.
The Trust Mechanism of the ICON Network is based on Delegated Proof of Contribution and every ICONist has the possibility to contribute. The ICON Network evaluates participants according to their contribution to the network. These contributions are measured and quantified by the ICON Incentives Scoring System (IISS) which is an artificial intelligence (AI) based assessment system. Participants with sufficient contributions can be judged as more credible and may be selected as a representative. Moreover, reliability of the selected representatives can be proven by receiving delegated contributions from other participants (ICONists).
Vote. Spread. Disrupt.
Ref: https://icon.community/iconsensus/about/
ICONSENSUS is the Journey towards Mass Adoption.
ICON has several key stakeholders in the ecosystem; including, but not limited to:
ICONist
According to ICON Yellow Papers,
"each participant who uses the ICON Network shall be called an "ICONist".
ICONists play a central role in ICON ecosystem. An ICONist has several basic rights; e.g.:
the right to voluntarily participate in the decision making of the ICON Network through the delegation of authority.
the right for compensation for their respective contribution to the ICON Network.
the right to access, to freely use the ICON Network.
Community
Community is an independent network comprised of different nodes with the same governance system. Examples could be: Universities, Hospitals, Financial institutions, Governments, EOS, Bitcoin, Ethereum, and so on… As you see these communities has different characteristics, compositions and scales of nodes.
C-Node
C-Node stands for "Community Node". It is the building block of a Community. It builds the consensus within the community dictated by community governance mechanics. C-Nodes are available to both individuals and organizations (e.g. Universities, Hospitals, Financial institutions, Governments, etc.).
C-Rep
C-Rep stands for "Community Representative". As obvious it is a representative unit of the specific community. It has the voting right for transaction verification, as well as for the governance in ICON Network. It is the respective community that select or elect it's C-Rep via autonomous decision-making which can also be changed from one node to another. C-Rep represents interests of each Community and will also receive incentives for its maintenance and activation of ICON Network.
P-Rep
P-Rep stands for "Public Representative". P-Reps do not belong to any specific Community. They are elected by evidencing its sufficient contribution to the ICON Network or by receiving sufficient delegations from other ICONists.
A P-Rep verifies transactions on the ICON Network. It severs for the interests of the ICON Network as a whole. It has the right to vote for policies that represents overall interests of the ICONist.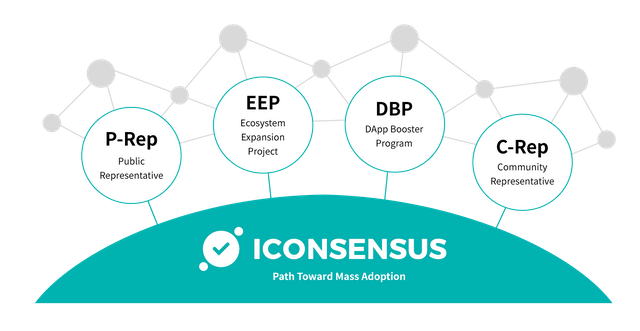 P-Reps registration and election during SEP 2019 is just the beginning. ICONSENSUS will "lead to the disruptive innovation through organic ecosystem expansion driven by EEPs, diversified DApp business models driven by DBPs and the connection of different blockchain platforms through C-Reps". Ref: https://icon.community/iconsensus/about/
Support and Vote for "ICON Sweden"
ICON Sweden (Core Net) welcomes every ICONists. We strives for Decentralized Autonomous Organization (DAO). We welcome anyone who is ICON Enthusiast and is willing to positively contribute for the greater good within ICON ecosystem and supports the applicable ICON governance models and policies that enable the protection of the stakeholders (including, but not limited to: ICONists) who are part of the valid chain.
As top priority, our role will be both to verify and produce blocks and secure the ICON blockchain ecosystem. We will play an integral role by raising Awareness, Education, Training and future growth of ICON echosystem.
Bribes and Buying Votes:
We have strong policy "against" bribes and paying money to buy votes. We do "not" accept any sum of money or other inducement offered or given to bribe someone.
Giving Back:
We will give back to the community by Education, Awareness Activities and Meaningful Innovation. We will use part of surplus revenue to support and develop innovative DApps to help global and local communities. As we grow with time, depending on circumstances, we will also focus on developing innovative "surplus revenue sharing models" within the applicable legal and ethical boundaries.
ICONists First:
The ICON Network exists to serve ICONists. YOU (ICONists) are our top priority. We are here to serve you the best possible way, ensuring that the vision of ICON "Hyperconnect the World" is realized.
We are deeply committed with the Philosophy of the ICON Republic: "A Thousand Blockchains"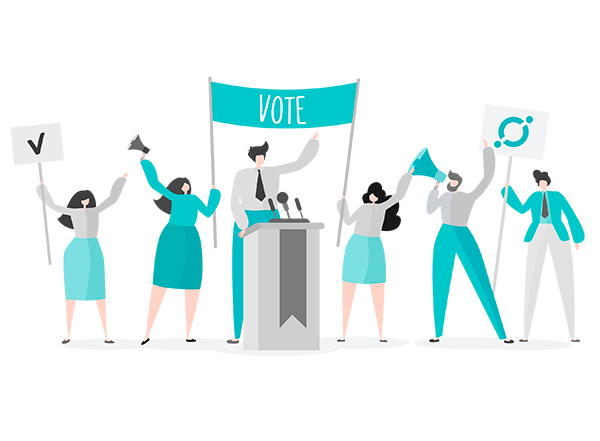 Links/Social