Memority is the ultra-secure encrypted data storage on the blockchain.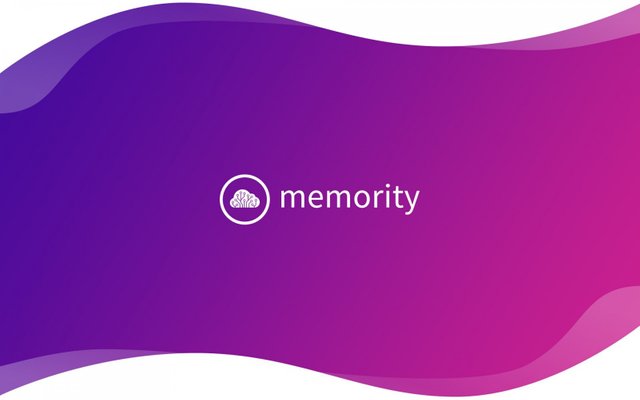 Nowadays, majority of people store tons of personal and business data on the Internet and PCs. Need of a reliable and convenient system that provides secure storage of digital data are growing every day.
Today when you going store your files on the cloud you are forced to accept with many risks. Preservation of your files depends on the financial strength of the online storage company. This company can go bankrupt and disappear.In this case you will lost your data. In addition most of popular services have bad security. This is also what comes to prove theft of one billion account identifiers at Yahoo! The security services of this big company did not even know they were the subject of a theft of data at the moment. Concerning entry key to store your data that include your username and password. For the hacker, the identifier is quite easy to find. If it's an email address, he can find it online after some research. The password is not much more complicated to break.
In order to remedy the situation, Memority has developed an innovative cloud storage platform built on blockchain and thus providing the most secure and completely decentralized storage of valuable data.


Memority is the platform for a completely decentralized, ultra-secure storage of valuable data on the blockchain, which ensures the continued availability of several encrypted copies of data on unrelated storage locations around the world.
Memority have several features that become it the ideal place to store your data. The data is encrypted with your private key and no one except you can physically view the contents of the files. Your data is protected from accidental deletion because system always stores multiple copies of data (default is 10) and the monitoring system will periodically check their availability and creates new copies in other stores in case of insufficient number of duplicates. Your data is protected from forgery by unique data identifiers stored in the blockchain database that regularly searches for fakes and restores the correct number of copies with genuine data if files have been forged. The system is completely self-contained and independent. This mean that data storage, the process of files copies monitoring and recovering, data encryption and validation for authenticity are completely decentralized, there is no dependence on any centralized systems.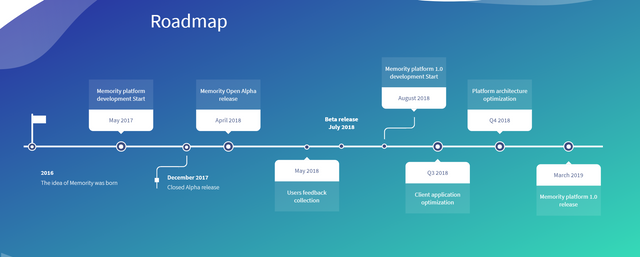 Memority's mission is to create a self-sufficient ecosystem that includes a variety of applications to meet the needs of businesses, government organizations and individuals in ultra-secure storage of all types of valuable data.
The Memority API allows third-party developers to create desktop and online apps for decentralized encrypted storage of various types of data without a lengthy investigation into technical details of the blockchain technology. Developers of such applications are rewarded with part of all data storage payments for files that were uploaded with their apps.



The base price of Memority tokens (MMR) is $0.10 USD and now you can get 10% bonus. Also Owners of 10,000 or more MMR tokens receive an exclusive opportunity to earn MMR tokens through mining without the need of expensive computing equipment (Proof of Authority mining).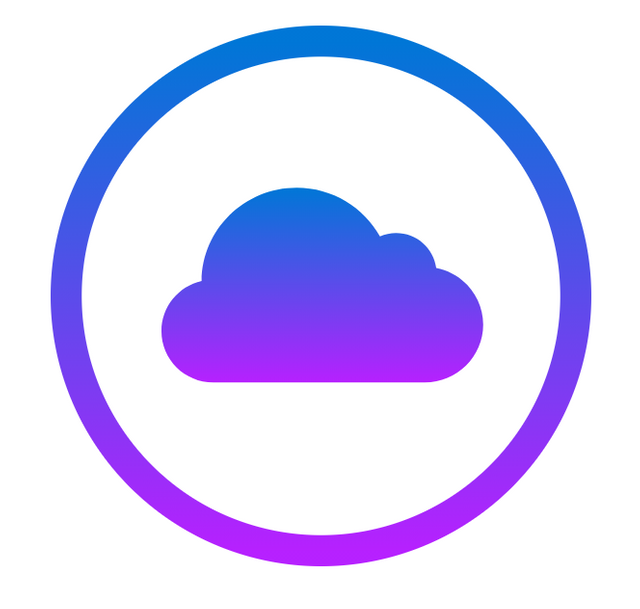 Several other blockchain-based storage platforms exist on the market, but Memority is much better because of an API that will find the service used in disparate applications. I advise everyone to join the project. Thank you for attention!
More information you can find on these links:
Website: https://memority.io/
Telegram:https://t.me/memority
Bitcointalk Username - Kekyr
https://bitcointalk.org/index.php?action=profile;u=2281866