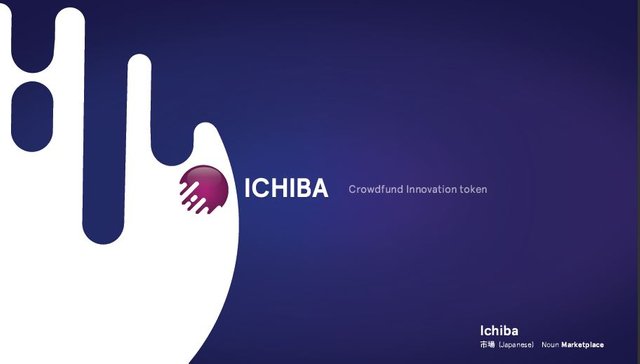 For some time now, we have seen a massive emergence of blockchain projects trying to make their way into the stringent blockchain/cryptocurrencies market. The current state of the industry isn't favorable for most start-ups as compared to previous years. An example is how Bancor (an Ethereum based project) in 2017 raised a whopping $153 million in just 3 hours. That sounds amazing, isn't it? The story is much different now as the majority of these ICOs turn to fail to raise enough funds for the project's development. This could be related factors including the following:
The products and services of these start-ups do not have market demands, another aspect is poor marketing and PR, and most ICOs don't have a better economic model to sustain their token/coin in the long round and other factors we won't delve much into.
Ichiba seeks to build an ecosystem that will assist blockchain startups with their crowdfunding and ICO needs. The team wants to achieve this by deploying the Ichiba coin (ICA) to sustain their network.
The Ichiba network will allow projects to launch their campaigns in order to raise funds for their project. Besides that, they promise to provide technical support including smart contract development and auditing for their clients and ensuring a project raises sufficient funds to carry out its business processes.
Furthermore, as we are aware of marketing and advertising being a crucial component of an ICO success, the team will also offer marketing campaigns to help projects reach out to potential investors and supporters. Advisory and management support will be also accessible by clients of Ichiba.
The Ichiba coin (ICA) is an Ethereum based token that conforms to ERC-20 standards. The PoS/Masternode coin (ICA) will be used to facilitate most operations carried out in the ecosystem. The coins will be used to incentivize investors, funders and supporters of a project launched on their platform (Ichiba). In addition, clients of Ichiba will be asked to accept ICA as a method of payment in other to increase its demand and value.
Website: http://ichiba.io/
Content credit: bountyhive.io/r/xqanxxx