Why WONO has increased the presale bonus from 30% to 70%?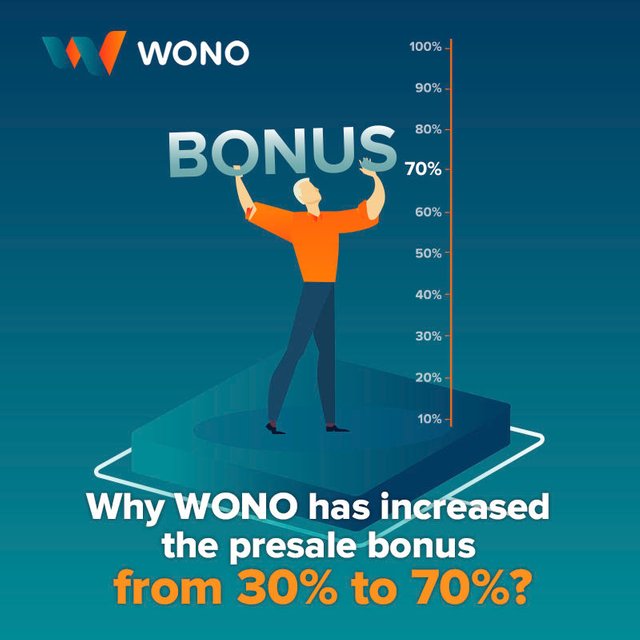 The presale has started on Saturday, after the first decentralized massive spam attack on the Ethereum blockchain had finished. As ETH price drops, WONO launches an anti-crisis bonus of 70% for the earliest adopters!
On 14th of August ETH's price has reached $267 mark which was the lowest in the last 9 months. Crypto investors' activity has plummeted and that's totally understandable. To support the community WONO team has offered a 70% token bonus.
"We've finished a private presale round at the beginning of August but have some tokens left with a private bonus of 70%. Our smart contract lets us sell these tokens during the public presale, so that's exactly what we are going to do" — WONO CEO Alex Esaulov comments.
The offer is limited and WONO team predicts that the tokens remaining from the private presale round are going to run out during the next couple of days.
WONO tokensale goes on in the official Telegram bot: t.me/wono_bot.