Who are the first WONO users? Survey completed!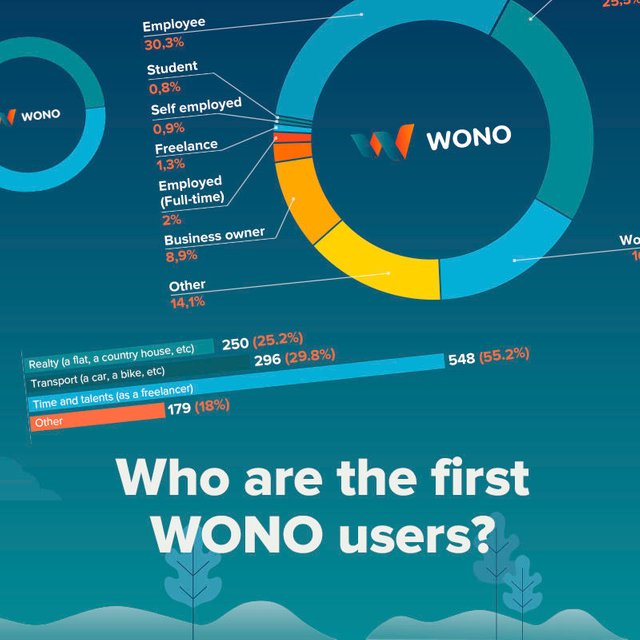 Together with our partners Bounty0x we've completed a survey with more than a 1000 respondents among our first token holders who take part in the airdrop and bounty campaigns. Good news! Most of them are ready to share their assets, time and talents.
We've prepared ten questions for the participants to find out how familiar are they with the sharing economy. Let's see what they've answered…
First, we're proud to say that our audience is truly international. United States, European Union, South America, Asia, Middle East, Africa and even Australia… first WONO users live everywhere!
The next question was about existing sharing services — which of them are used by members of WONO tribe? Of course, Uber is the most well-known, then Airbnb, Upwork, Freelancer… Turo isn't that popular, TaskRabbit too. Luckily, only about ⅓ of the respondents don't use sharing services at all.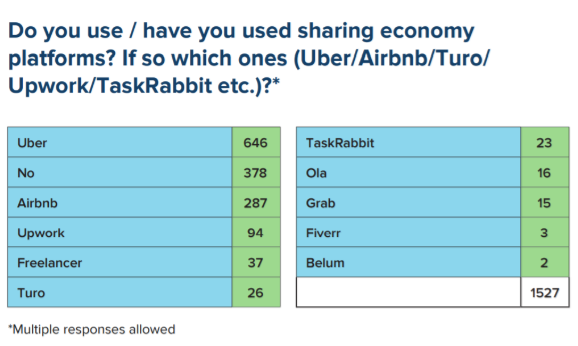 Then, at least 85,9% of our users are employed, own a business or work as freelancers.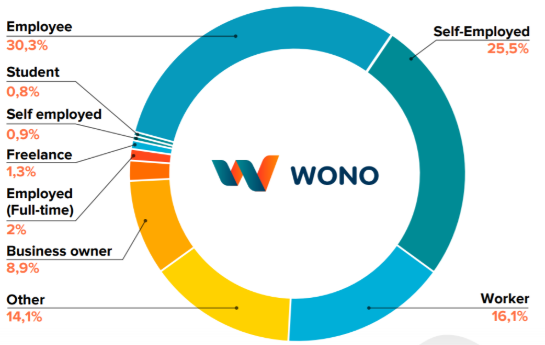 The core audience is young or middle-aged: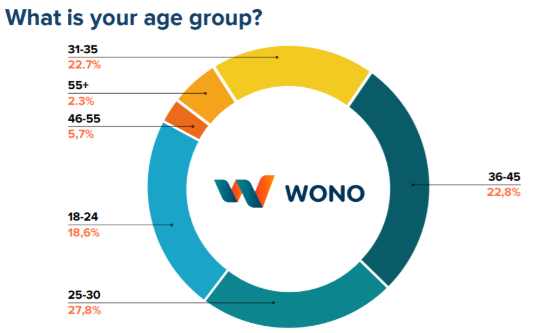 At least a half of them are ready to share assets. And we're pretty sure that success stories of the early adopters will encourage "maybe" guys to join our vendor club.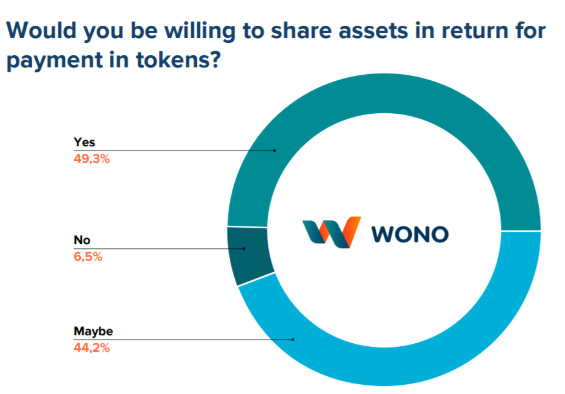 And here's the most interesting questions: as you can see, more than a half of future WONO users are potential freelancers. That means that including freelancing to the list of WONO functions is the right thing to do:

Again, nearly half of respondents are willing to do business together with WONO, and we highly appreciate it!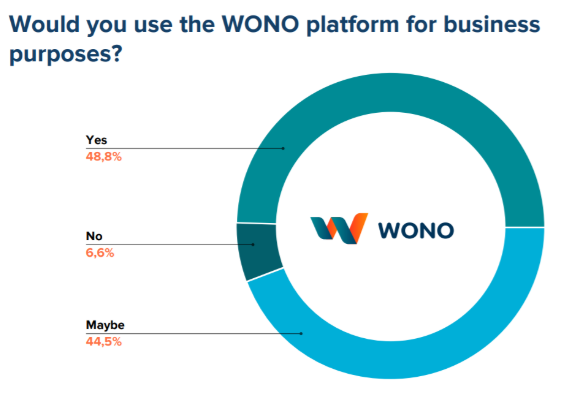 …and we're very thankful to those who recommend WONO to their friends :)