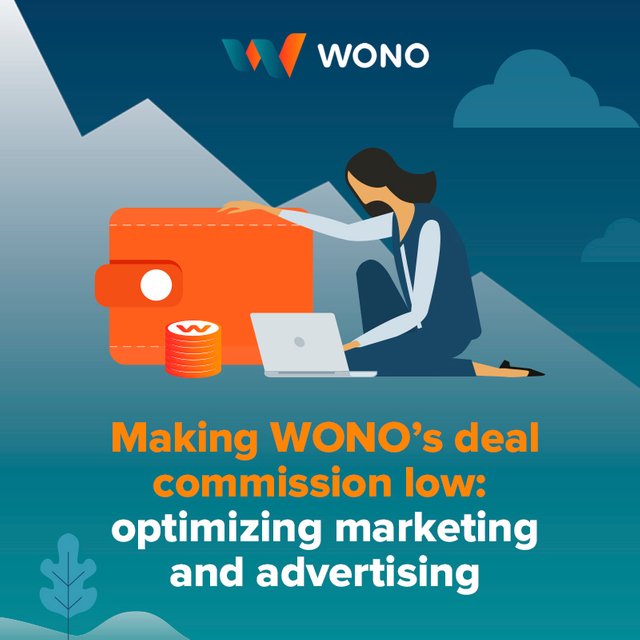 WONO's deal commission will be 1-5%. That's significantly lower than Airbnb, Turo and other centralized sharing services ask. To lower commission and stay a profitable business, we need to reduce our business expenses comparing to the offchacin competitors. Our accommodation and travel advisor Benedict O'Leary, who worked for more than 3 years as a business development manager at Booking.com explains, how exactly we can do it.
Commission is not just profit, but is invested back into the business in order to improve the website, enhance marketing and attract new customers. OTAs, for example, charge a fee for marketing properties on their website.
Intermediaries are essentially marketing platforms that enable, facilitate and enhance the ease of distribution of goods onto the market - i.e. they match User consumer demand with available Vendor product. This cannot just be done via the website alone.
They employ a number of affiliate programmes that help the distribution - i.e. if you're booking a flight to New York, you might find that the airline conveniently has a link to an accommodation provider. Even better, you receive double points on the airline bonus programme, and you're already signed up to the loyalty programme of the accommodation partner - what's not to like?
Accommodation platforms have override deals with affiliate partners which incentivise them - i.e. both parties benefit. But this also costs money (commission).
Airbnb for example run online advertising campaigns so that properties in a certain area will feature in the search results when someone searches for that particular location. This fee is transferred to the host as as additional fee.
So for Vendors working with larger distribution partners is a double-edged sword - i.e. in order to secure bookings property hosts (Vendors) are prepared to pay a larger commission for a better listing on the site. However, this results in an increased distribution cost and lower profit margin.
Preferential partner or listing status for Vendors implies a higher commission fee or offer preferential listings on the website in return for a commission override. This makes it difficult, if not impossible, for partners to leave the preferred platform if they want to retain the same volumes of business.
A common problem for smaller hosts, particularly in highly sought after areas, is that they are lost in the large volume of listings. This is why larger hotel chains in particular have negotiated lower commissions and invested large sums of money in improving their loyalty programs and offering benefits for direct bookings in order to cut out the intermediary.
The main beneficiary of the competition for preferential listing is the search engine (i.e. Google). Search engines receive millions (read billions) of USD in PPC (pay-per-click) advertising fees. OTAs compete with hotels for the same customer.
What is the advantage of the WONO platform in this case?
WONO is a completely transparent P2P platform. Vendors will receive ratings from the community, which are not dependent on their paid preferential status. Listings will not require an artificial boost to improve their search engine performance because all listings will be transparent on the platform.
That's why, basically, WONO will be able to offer 1-5% deal commission staying a profitable business.
Benedict O'Leary, Advisor at WONO