Triwer: An efficient blockchain-based parcel delivery platform to facilitate all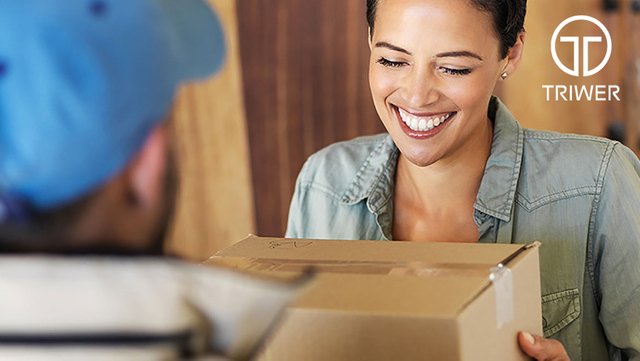 Triwer is a blockchain based platform which solves the problems of shipping industry. It is an ecosystem of fastest parcel delivery services which is faster, secure and economical. It is a revolutionary program which enhances the cargo industry functions by reducing carbon footprints and encouraging economy. Triwer ecosystem meets the increasing needs of ecommerce industry and their consumers. Online shoppers get a choice in pricing through a build-in price comparison engine. They can also customize their profile to get preference in delivery and this profile is valid for multiple online stores.

Triwer is an all-round rewarding platform:
Triwer uses blockchain and smart contracts in a way that benefits all the participants of Triwer. There are three main stakeholders, the shoppers, the online stores and the cargo vehicle drivers. Let's further elaborate how effectively all of them are benefited from this rewarding platform.
Shoppers: online shoppers are most concerned about the delivery of the items they purchase on the stores. There are plenty of delivery services but they don't promise a delivery time, safety of your goods and convenience of recognizing you by your customer id. While Triwer ensures them a security with an insurance policy and recognize you by your unique customer id which guides them to treat you as you like.

Online Stores: Ecoomerce stores are also the bigger participants of this program since they have to ensure that the goods are reached to the customers in good condition. It's a great peace of mind for them to use Triwer for their good delivery services.

Cargo Vehicle drivers: The third benefiter of the system are cargo vehicle drivers. In a conventional system there is no mechanism through which they could know a shipment order. This platform is programmed to intimate the drivers through its apps about shipment orders in their near areas. By using it they could save the fuel and earn more money.

How this program is likely to attract more users:
The good thing about Triwer is that it does not only rely on the blockchain technology and smart contracts. Unlike most of the programs which passively wait for the users to join them just because they have transited to a blockchain based model, Triwer is active on all fronts. It has its app which will be soon available on the Google playstore and Apple store thus giving an option to the users to join it at their convenience. We all know that smartphone users have surpassed the computer and television users combined and the amount of traffic they will generate will be sufficient enough to make the program successful in a short period of time.
It will help improve the environment:
The world is witnessing a sewer global warming issues these days and it is increasing with more fossil fuel usage and industrial smoke. Triwer helps the environment through a paperless communication between the stakeholders and reducing the consumption of fossil fuel hence minimizing the emission of CO2. Because of all of these features this program is well designed to offer multiple benefits to many which shows the seriousness of the team and developers of Triwer.


For more information about Triwer ico visit.
Website:
https://www.triwer.io
Telegram:
https://t.me/triwer
Facebook:
https://web.facebook.com/triwertech
Medium:
https://medium.com/@gina.sansoni
Bitcointalk:
https://bitcointalk.org/index.php?topic=3356293.new
Linkedin:
https://www.linkedin.com/company/triwertech/
Twitter:
https://twitter.com/TriwerTech