Qurrex:The first hybrid Crypto Exchange

Qurrex is a hybrid multifunctional trading platform which eliminates the need of middlemen, improves liquidity and meet the demands of Forex brokers and leading exchanges. The system is consisted of a centralized exchange (CEX) and several decentralized exchanges (DEX) to form a complete ecosystem. The users are provided aggregated liquidity combined from all the exchanges (nodes) including from centralized exchange as well to provide more trading opportunities.


Qurrex is a universal crypto exchange which is setting the industry standard in the crypto economy which the present trading platforms can only achieve after years of dedicated efforts and struggle. The platform will provide all the major currency pairs for trading along with analytical tools and multiple sources for news feed.




Qurrex is the first hybrid exchange in which two liquidity pools are used for order execution. There is a central exchange (CEX) which is the more reliable source of liquidity pool while there are Decentralized exchanges (DEX) which provide liquidity to low-liquidity instruments. The small instruments are referred to the tokens created through ICOs and other altcoins. This hybrid system provides more liquidity to the traders than any single exchange alone.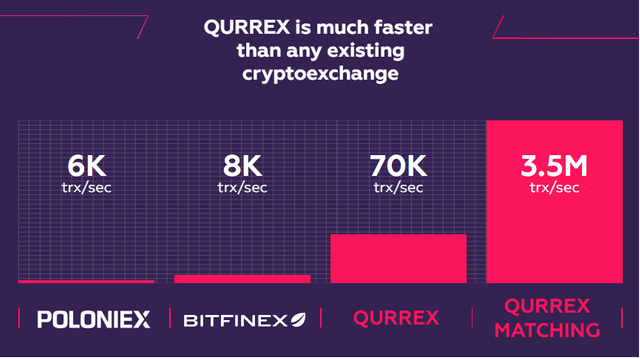 Current exchanges does not offer access to the information to its users which makes it less open and transparent. However, Qurrex provide the information to the users about who is controlling the exchange-activities and their funds. The ecosystem also shares with the users the details about how their funds are being used, the balance between fiat and cryptocurrencies and the amount of fee and commission they are paying against order execution.
By providing all the information to the users it brings more trust and credibility and makes the platform potentially successful.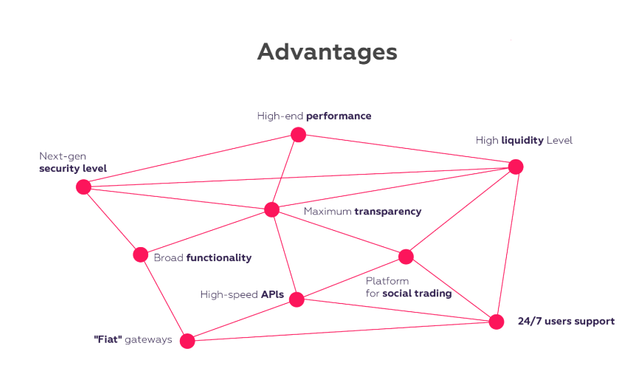 It forms an aggregated order que after receiving the data from centralized exchange (CEX) and Decentralized exchanges (DEX).
Sending these aggregated orders to the blockchain network
The exchange sends the clients orders to the nodes where the prices of the instruments are lowest and including these orders to the blockchain.
Receives the information on matching results.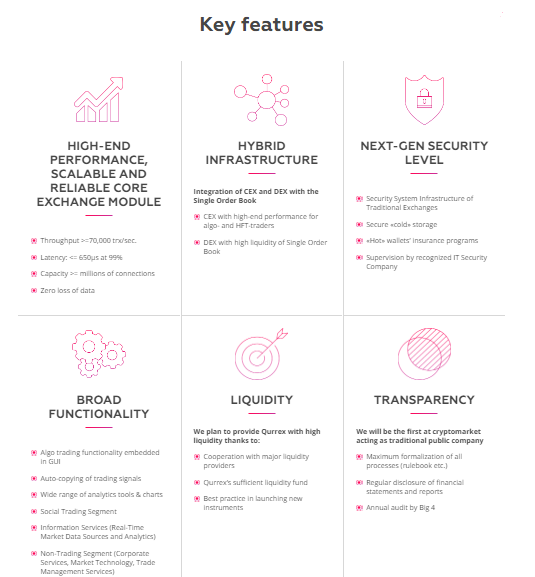 The team has a proven experience of severing several exchanges for more than a decade and not a single such incident has been reported. The program uses the best software, hardware and vendors for developing the system. To provide foolproof security it uses cold storage wallets and 98% of the funds are stored offline. The wallets are multi signature protected and are protected by hardware security module.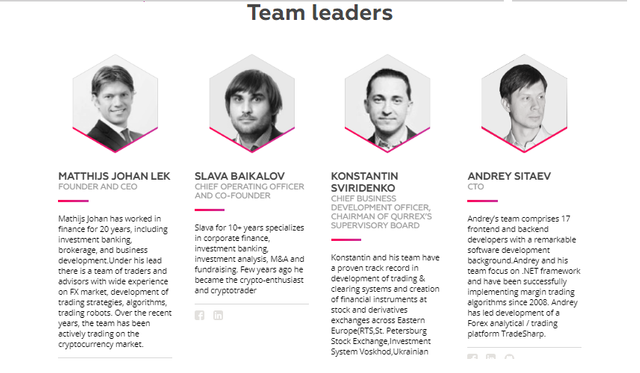 The ecosystem will incorporate most liquidated and popular cryptocurrencies along with the digital assets which are compliant with the rules and regulations of the program. In addition to this primary and public listing of ICOs will also be facilitate on the platform. There will be placement of advertisement material on the platform as well. With all these features and services Qurrex seems to be potentially successful future trading platform.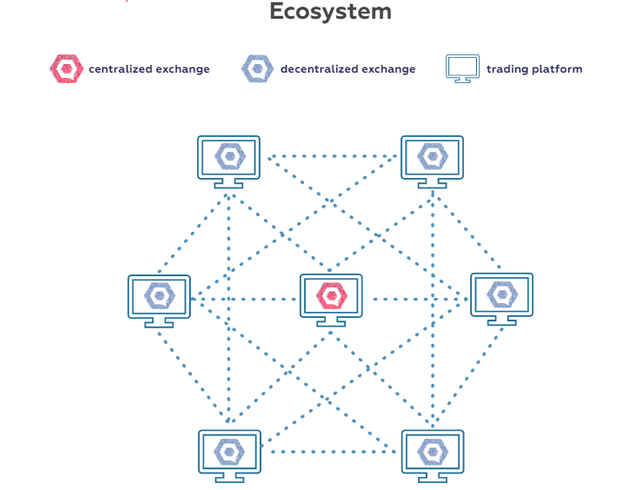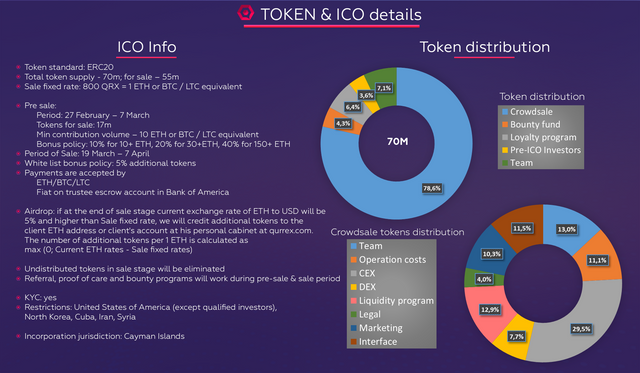 For more information about Qurrex tokensale visit links below.