Hi There! Let me introduce a project to you all! This is about EMPIRE HOTELS
What is it?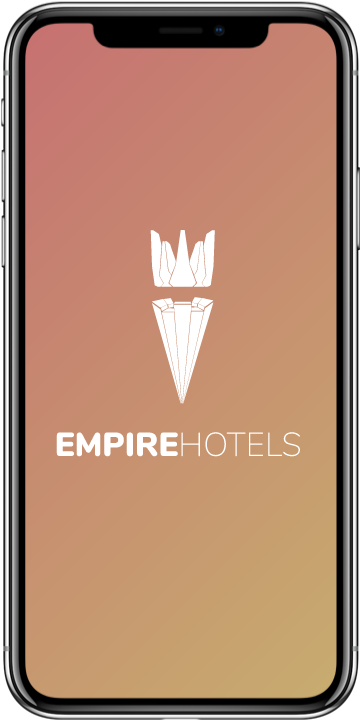 EMPIREHOTELS is the ultimate platform for users to book both rooms and experiences across the globe. Our platform provides an easy way to check-in/check-out and is fully prepared for the future of room automation.
Empire Hotels, a revolutionary booking platform, intends to solve this pain point faced on hospitality industry by cutting out commissions for third parties and leveraging the blockchain technology to facilitate better data management and transactions system for hotels. Empire Hotels aims to offer a currency to be used in the hospital industry, thereby creating an easy-to-use platform for the public and an API for integration with others systems.
How it works?
The Empire Hotels cross-platform applications interfaces between hoteliers and guest. It works just like any other booking platform; hoteliers can list their hotels on the platform for free and guests can browse through the listed hotels.
In the Empire Hotels platform, all booking transaction and inventory management data are stored in the blockchain network for effective data management. Through the platform, guests can make patment using cryptocurrency - EMPC token, which will be converted to fiat and paid to hoteliers by platform. Guest are rewarded with added service when they use the platform more freqiuently. The incentive model of the platform is designed to encourage guesys to use the platform frequently and to hold the EMPC token with them longer to ger more benefits.
Token Uses
Hotel Managers
Hoteliers can use the EMPC token to pay the subscription fee of the platform as defined in the business model section. Hoteliers can reward the guests with EMPC token so that guests can use the token to avail extra services of their choice from the hotel.
Guests
Guest can use EMPC tokens to book hotel rooms are services at a discounted rate.
Arbitrators
Any user can be an arbitrator in the platform. If the user chooses to be an arbitrator they may receive arbitration jobs and by offering support, the can earn EMPC tokens which can be used to book hotels rooms or services in any listed hotel in the platform.
The features
Simple, easy, and fun.
Users can browse for hotels and experiences nearby. They can place bookings using both fiat and EMPIRECASHs — our digital asset.
Truly empowering hotels.
Even though there are no fees for the registration, a small fee — the smallest on the market — is added to each transaction in order to make the platform viable. Affordable fees for owners; lower prices for users.
Revolutionising the Hospitality Industry
Our developers took care of every little step during the app development process. We want to give the best experience to our users.
Roadmap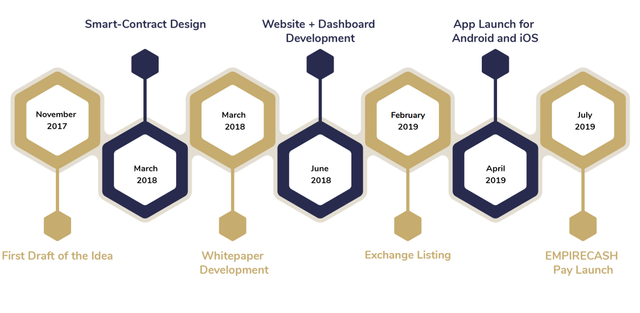 Token sale
The personal cap is 0.01ETH — unlimited
Bonus system available for early investors
New token emissions are disabled
Whitelist Available
KYC required
USA, Iran and North Korea are not allowed to participate
Max coin supply - 900 Million Tokens
1 EMPC = 0.000036672 ETH = 0.0000011616 BTC
Protocol- ERC20
For more information, you can visit:
Website: https://www.empirehotels.io
Whitepaper: https://www.empirehotels.io/docs/en/whitepaper-en.pdf
Telegram Groups: https://t.me/empirecash
Thank you!
Writer: Rubick99 https://bitcointalk.org/index.php?action=profile;u=1203154