Zipcoin - an innovative remittance and exchange platform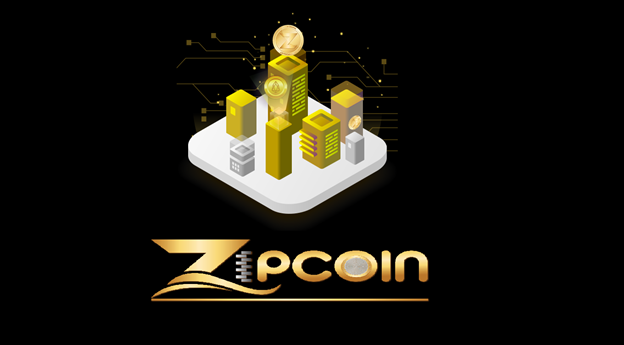 ZIPCOIN
The transfer of money in traditional banking systems and payment gateways is costing a lot of money, which damages consumers considerably. In addition, in some countries, the transfer also suffers from a complex process and other legal issues.
ZIPCOIN is a remittance and exchange platform, providing the Peer-to-Peer trading solution that ensures people exchange and transfer easily and securely in both cryptocurrency and fiat money, with a simple interface, the 24/7 customer support team and the low service fee. ZIPCOIN is built and developed by a highly specialized team with experience working in IT, business, finance and banking systems.
Main features of platform
Finance Service Provider: Financial services commonly found in traditional payment and banking systems will be integrated on the platform, in order to meet the needs of users who are merchants or companies would like to benefit from the blockchain-based platform.
Cryptocurrency exchange: The P2P cryptocurrency exchange will be integrated in ZIPCOIN platform to offer users a lowest-fee and fastest exchange.
Fund-raising support: ZIPCOIN will support the startups to raise fund for project development. With the advantages of cryptocurrency, it will become easier.
ZIPCOIN community: It is not only a blockchain-based platform, but also a blockchain community. They intend to build a community in order users to learn, study, develop, share everything which is relevant to blockchain by the experts or advisors in this fields.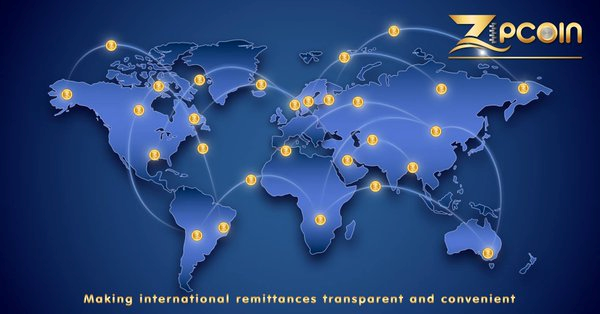 Competitive features
High performance platform: ZIPCOIN is built on the EOS blockchain platform, which has a high transaction processing speed (over 300 thousand transactions per second) and a low confirmation time (about 1.5s). This allows ZIPCOIN to provide services with high frequency and transactions will be done quickly.
Liquidity: This is the most focused issue in an exchange platform. Transaction fees on ZIPCOIN are considered the lowest for the current trading platforms, about 0.045%. This is very important for traders with high asset volumes and high transaction frequency. With this ideal fee, ZIPCOIN will be chosen by numerous traders. That is with other currencies, especially with ZIPCO tokens, they have incentive programs for those who own ZIPCO tokens, which is to reduce transaction fees when using ZIPCO token to pay fees. This is common in exchange platforms. However, this program will gradually reduce the discount rate until the 5th year. Details:
| Year | 1st | 2nd | 3rd | 4th | 5th |
| --- | --- | --- | --- | --- | --- |
| Discount rate | 52% | 27% | 14.5% | 7.5% | No discount |
To serve users in various countries, ZIPCOIN team will actively connect and make partnership with banks in the world to be able to realize transactions easily.
Benefit of ZIPCO token owners: ZIPCOIN team will extract 20% of profit to carry out buyback-and-burn program quarterly to reduce the total supply of ZIPCO tokens, 100 million tokens in estimate. Reducing supply, increasing demand, this will help ZIPCO tokens avoid inflation and increase value.
Security: Powered by blockchain technology, all transactions on ZIPCOIN are absolutely secure. At the same time, they will store most of the user's assets in cold wallets to eliminate the hacking issue. Additionally, there are also multi-layers Factor Authentication, multi-firewall protection, anti-DDoS system.
Multi-platform supported: ZIPCOIN will be developed for using on several platforms such as website, app on iOS and Android, mobile HTML5, PC.
ZIPCO token
ZIPCO token is an EOS-based utility token. Users can use ZIPCO token to reduce transaction fees on the platform or exchange it as a cryptocurrency. Specific information of ZIPCO token and ZIPCO ICO as below:
| Symbol | ZIPCO |
| --- | --- |
| Type | EOS-based token |
| Total supply | 500,000,000 |
| Price per token | $0.1 |
| Softcap | $3,000,000 |
| Hardcap | $7,000,000 |
| Restriction | Cuba, Republic of China (except Hong Kong, Taiwan and Macau), North Korea, South Korea, USA, Crimea Region and Syria. |
ZIPCOIN official media channels
Website: https://zipcx.io/
Whitepaper: https://zipcx.io/zipcoin_whitepaper.pdf
Telegram: https://t.me/joinchat/HbUtCAuidnSRqGPoHCBmnA
Facebook: https://www.facebook.com/ZIPCOIN-Exchange-2205861812988417/
Twitter: https://twitter.com/ZIPCOINexchange
Author: tuthienloc92bk
Bitcointalk: https://bitcointalk.org/index.php?action=profile;u=2135870