LivenPay - the borderless payment network
The cryptocurrency market has been around for a long time but it has not been able to replace fiat money, even partially, due to the high price volatility and market manipulation of whales. To consume cryptocurrency to exchange goods is very limited and difficult to maintain for a long time. It needs more time to be a key means of payments. But the advantages of cryptocurrency are undeniable. Therefore, LivenPay has other plan to leverage the advantages of cryptocurrency but still keep the stability of it.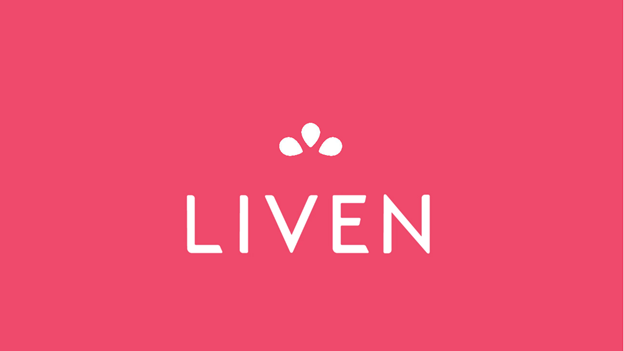 LivenPay
Liven is a mobile wallet which was developed to make payments in restaurants who are in Liven ecosystem, users are rewarded for each transaction they make. Liven Payment Network has been existing since 2014 and already had over 400,000 customers at over 1,000 venues in Australia. Through tokenization, it expects that Liven Payment Network will become a global payment system for food around the world.
Outstanding features of LivenPay
Liven Payment Network has been in operation for a long time and has completed more than millions of transactions as well as a large number of users on the platform.
When making payments on LivenPay platform, users will be rewarded by the percentage of invoice of that order and the reward will be kept in LivenPay wallet or used for charity, it is up to owner.
Liven's network currency – LVN is an utility token on Ethereum platform. It is used as a means of payments in Liven Payment Network. LivenPay has a special internal exchange system to keep the stability of price of LVN. The internal exchange rate is based on the number of token in circulation and the total amount held under smart contract in the Reward Cache at the moment. The internal exchange rate is kept stable by the rate exchange for goods which is fixed according to agreement between LivenPay and merchants in Liven Network.
Liven plans to build a payment gateway Software Development Kit (SDK) in order for merchants to be easy to add LivenPay platform into their services.
Furthermore, LivenPay will serve the unique menu in limited time for Liven's users as a gift of gratitude.
LivenPay Token Sale
| Symbol | LVN |
| --- | --- |
| Token type | ERC20 |
| Total Supply | 10,000,000,000 LVN |
| For sale | 3,000,000,000 LVN |
| Token Price | $0.015 USD |
| Softcap | $10,000,000 USD (Reached) |
| Hardcap | $28,000,000 USD |
| Restricted | USA, China, Morocco, Algeria, Bolivia, Ecuador, Bangladesh, Pakistan |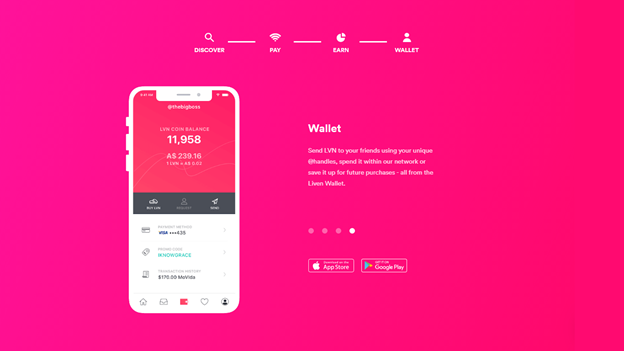 Conclusion
LivenPay is not the first mobile wallet based on blockchain, but LivenPay will succeed to be the popular mobile wallet in the world due to the success of existing network and the experience of Liven team. If you would like to experience the feeling of purchasing goods by cryptocurrency, let use LivenPay to enjoy it. To participate in Liven Network, sign up here.
LivenPay wallet is now available for iOS and Android version. You can download and experience it here:
iOS: https://itunes.apple.com/au/app/liven-restaurant-rewards/id857653005?mt=8
Android: https://play.google.com/store/apps/details?id=au.com.liven.android
LivenPay official media channels
Website: https://livenpay.io
Whitepaper: https://s3-ap-southeast-2.amazonaws.com/livenpay.io/LIVEN-WhitePaper(EN).pdf
Telegram: https://t.me/livenpay
Facebook: https://www.facebook.com/livenpay
Twitter: https://twitter.com/livenpay
Bitcointalk ANN: https://bitcointalk.org/index.php?topic=5077563.0
Author: tuthienloc92bk
Bitcointalk profile: https://bitcointalk.org/index.php?action=profile;u=2135870