Athero - An ecosystem which combines Finance, Blockchain and The Internet Of Things
Along with the development of wireless network technology, Internet of Things (IoT) was born to bring the more convenient and smarter life for human. IoT is widely utilized in various fields, especially intelligent systems: intelligent shopping system, self-operating system for transportation, smart home, smart measuring devices, ...
But IoT has the existing problems following:
Need the central server system to be as a "translator" among devices in the network as well as control and distribute the flow of data. And the different networks have the different servers as well as to be impossible to communicate or exchange data among those.
All the information is distributed by a host server hence the bottleneck effect maybe happens, leading to congestion of data flow while a huge number of devices is working at the same time.
The speed of data handling is depended on the central host server system. Therefore, the larger IoT network, the larger operating system requirement.
The transfer of data in IoT network is as in internet, this is easy to be hacked. To protect the information, each IoT network needs the security system.

What is Athero?
Athero is a blockchain-based ecosystem which provides an available environment for applications and services run on either blockchain technology or IoT to serve the financing or high-tech activities.
Athero's Mission
Build a decentralized and reliable platform for IoT systems by leveraging the advantages of blockchain technology.
Connect IoT systems together through blockchain protocol.
Allow IoT networks to share data with others in Athero ecosystem.
Athero's Solutions
Athero provides an blockchain platform for enterprises to build the IoT systems with the available blockchain structures. By adopting blockchain, Athero can solve both security problem and speed of transactions problem as well as allow every IoT system exchange its data with each other in Athero ecosystem.
To improve the transaction speed and data exchange speed, Athero implements the multi-layer blockchain and consensus algorithm. With this structure, Athero platform has ability to serve the large IoT systems with the big database as well as having scalability. Thus, Athero can create a huge ecosystem with multiple IoT systems in order for new businesses to easily build their systems thanks to the availably exchangeable data.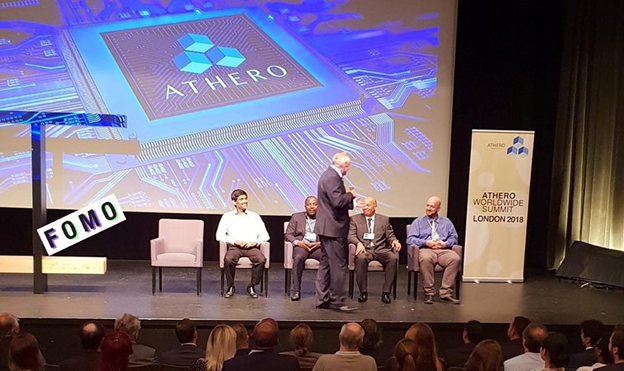 Athero's Products
Data sharing: thanks to the merge of blockchain and IoT.
Wifi-ready Solar Smart Bench Network.
Smart Car Parking Technology: operated through sensor systems and data analysis system in order for users to locate the available parking slots to save time and fuel.
Smart sensors for air analysis: Athero will place the smart sensors on fixed positions and public vehicles to gather and analyze the data of air pollution.
In addition, Athero also provides DApp platform and Decentralized exchange.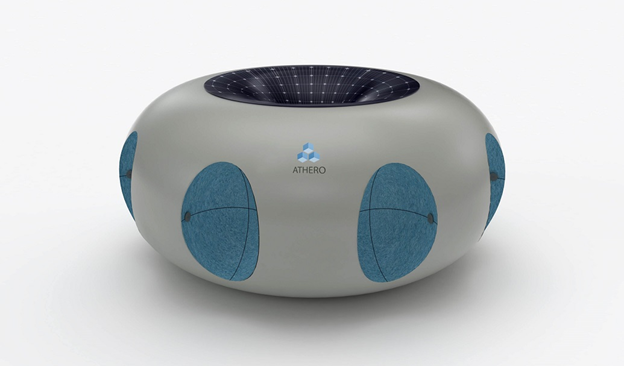 Conclusion
Athero provides the available platform for enterprises operating with IoT systems to effortlessly deploy their systems thanks to the big data source and the elimination of infrastructure requirement for IoT systems. By leveraging the blockchain technology, Athero can solve the problems of security and scalability of IoT as well as to facilitate the development of both blockchain and IoT.
Athero Official Media Channels
Website: https://athero.io/
Telegram: https://t.me/atheroTHO
Bitcointalk: https://bitcointalk.org/index.php?topic=5036025.0
Facebook: https://www.facebook.com/Athero-236675363674250/
Twitter: https://twitter.com/ATHEROtoken
Author: tuthienloc92bk
Bitcointalk profile: https://bitcointalk.org/index.php?action=profile;u=2135870