REDCAB - THE DECENTRALIZED GLOBAL TRANSPORTATION PLATFORM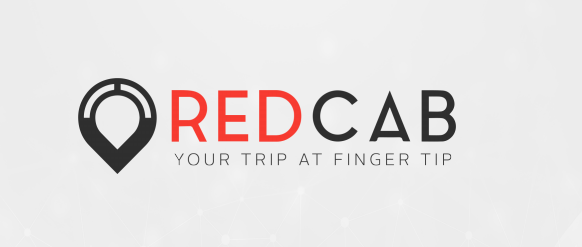 Transportation is one of the basic needs of man, every day around the world someone somewhere is moving him/her self from one location to another or either moving their goods from one geographical location to another. Governments around the world allocate a certain percentage of their annual budget to improve transport in their country because it is a necessary need of man.
Today, there are different modes of transportation from Air, to Sea and Land people and goods are been moved from one location to another, transportation has contributed greatly to the world economy. According to study, statistics proofs that the transportation industry is worth trillions of dollars. The transportation industry is one of the world major industries, this industry is growing daily with the advancement of technology, the way we experience transportation has also revolved.
There are different business models which revolve around transportation but the one I will be talking about today is the peer-to-peer transportation. This particular model often applies to land transportation, a typical example of a peer-to-peer transportation business model will be that of uber. This type of model involves three parties the driver, the peer-to-peer ridesharing network and the passenger. The peer-to-peer ridesharing network connects drivers and passengers.
In this article I will like to introduce Redcab, it's a decentralized peer-to-peer ridesharing network with a difference.
THE REDCAB PLATFORM
REDCAB is a peer-to-peer decentralized transportation network powered by the blockchain and AI technology. The Redcap platform features low transport fare for customers, good returns for drivers, referral system and advanced technology.
Customers of the REDCAB platform will be able to save up to +30% on their trips while drivers earn +20% profit.
The REDCAB mobile app can be downloaded on App store and Google play currently and users that start to enjoy the services listed below:
Car Hailing
Car Pooling
Hotel & Airport transportation
Delivery service
Pick up service
What makes the REDCAB platform unique?
On the REDCAB platform, there's no surge price or high-cost fare in holidays or bad weather, customers get to pay less anytime compared to other peer-to-peer transportation networks.
GLOBAL REACH
REDCAB is available to the global community. However the team is targeting the most touristic locations in these countries which are Puerto Rico, Costa Rica, Panama, Nicaragua, Egypt, Lebanon and India.
THE TOKEN AND TOKEN SALE
Interested investors can buy the potential tokens HERE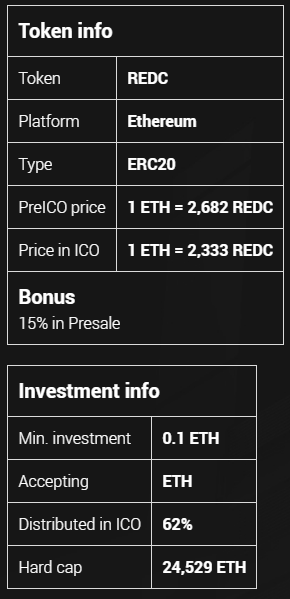 USEFUL LINKS
WEBSITE:
https://redcab.io/
WITHEPAPER:
https://redcab.io/
Telegram: https://t.me/RedCab_ICO
LinkedIn: https://www.linkedin.com/company/redcab
Twitter: https://twitter.com/redcab_llc
Medium: https://medium.com/redcab
Facebook: https://facebook.com/redcabeg
Reddit: https://www.reddit.com/u/Redcab_io
Writer: tobicrypto
Writer's btt link: https://bitcointalk.org/index.php?action=profile;u=1106862;sa=summary